Edit: This thread was made before Amazon Prime Day so many popular drive prices have changed such as the Samsung 980, WD 850 and others. The current new king amongst PC gamers is the SK HYNIX PLATINUM P41 priced at $119 for 1TB AND $207 for 2TB. I highly recommend them as they bought out Intel's NAND and SSD divisions and have become popular as of late:
SK hynix Platinum P41 2TB PCIe NVMe Gen4 M.2 2280 Internal SSD l Up to 7,000MB/S l Compact M.2 SSD Form Factor SK hynix SSD - Internal Solid State Drive with 176-Layer NAND Flash
https://a.co/d/fAtmpZf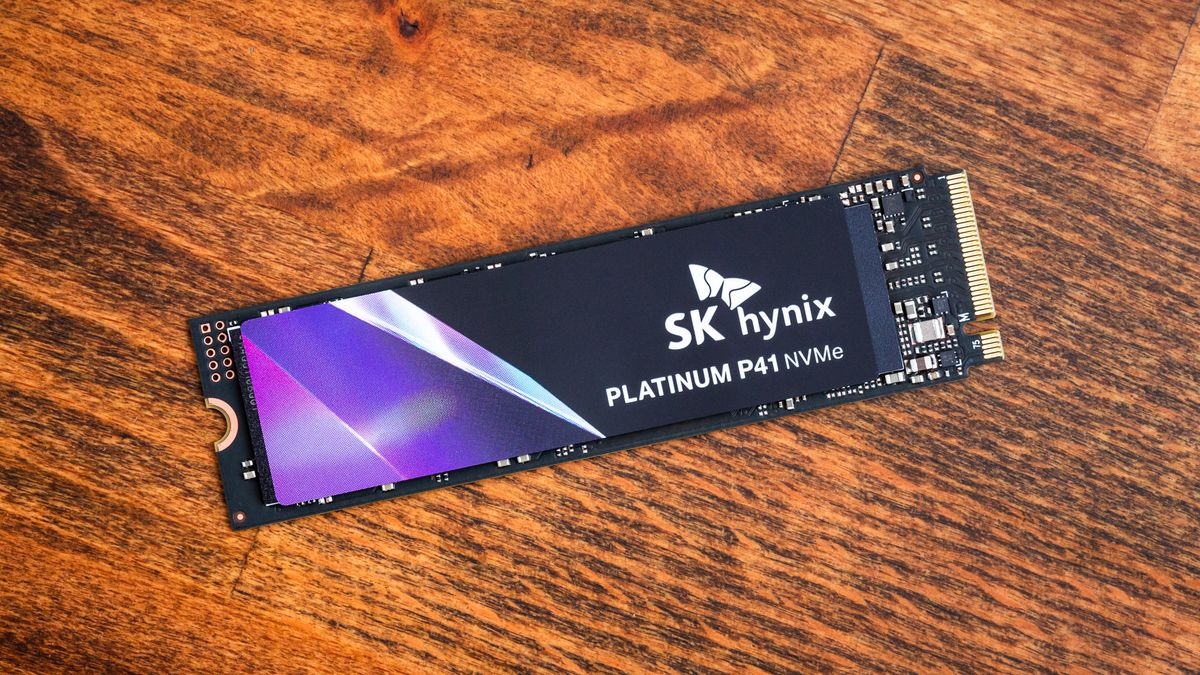 The fitting successor to the popular Gold P31 is finally here
www.tomshardware.com
Limited-time deal: Nextorage Internal SSD 1TB for PS5 and PC Memory Expansion M.2 2280 Gen4 NVMe with Heatsink NEM-PA1TB/N SYM Maximum Transfer Rate Read: 7300MB/s, Write: 6000MB/s
https://a.co/d/3ff28DZ
$127 for a Nextorage 1TB SSD. (edit: now $109 for Amazon Prime Day) Nextorage is owned by Sony and wasn't available outside of Japan until VERY recently. This is also one of the fastest drives out there roughly comparable to the Firecuda 530. Practically a first party drive!
People were paying $250 for 1TB. If you haven't been pricing this stuff then read on! Those who follow this stuff are flipping out!
Most of the 2tb drives are around $250 (edit: Prime Day has made things even cheaper. It's the Wild West today). You may think that is a high price but people were paying $400 up until recently. These are pretty much as low as they have ever been and many brand new SSD models have been released within the last few months going over 7,000 in read speed so they are extra fast. 7,000 read speed was the holy grail and now lots of very recent drives are going over the mark. This is exciting. You can finally get better than stock results with some of these drives - just carefully look for reviews. You don't really need to pay a premium for a Samsung or Firecuda if you want extra speed any longer. (edit: even these are cheaper thanks to Amazon and Best Buy! LMAO)
Two blistering fast newer model 2TB drives for $250:
XPG 2TB GAMMIX S70 Blade - Works with Playstation 5, PCIe Gen4 M.2 2280 Internal Gaming SSD Up to 7,400 MB/s (AGAMMIXS70B-2T-CS)
https://a.co/d/cYfEdaF
(edit: now $199 for Prime Day)
Patriot Viper VP4300 2TB M.2 2280 PCIe Gen4 x 4 Internal Gaming Solid State Drive Compatible with PS5, Playstation 5 - VP4300-2TBM28H
https://a.co/d/3SpjDmf
(edit: $204 Prime Day price)
And if you want to go ultra cheap this is slightly under $100 after coupon:
NVMe 1TB M.2 Compatible with PS5 SSD Equipped with 1GB DDR4 Cache Solid State Drive Gen4 PCIe 4.0 Read 7300 MB/s Write 6000 MB/s M.2 2280 3D NAND TLC Acclamator
https://a.co/d/eo1T7Ve
This is maybe the cheapest I've seen a Playstation 5 compatible 4tb SSD with a heatsink at $549 as you were looking at $700-$800 not long ago:
Silicon Power 4TB XS70 - Works with Playstation 5, Nvme PCIe Gen4 M.2 2280 Internal Gaming SSD R/W Up to 7,200 MB/6,800/s (SP04KGBP44XS7005)
https://a.co/d/6LcnvKa
Keep in mind that I'm linking you to SSD drives WITH THE HEAT SINK INCLUDED. There may be cheaper prices for drives without. If you opt to install your own custom heatsink I shall point you toward this BEHEMOTH:
ElecGear PS5 NVMe SSD Heatsink, EL-P5C Heat Pipe + Solid Aluminum Cooler for Playstation 5 Internal PCIe M.2 NVMe 4.0 Gen4 Gaming Memory, Thermal Pads and Re-Designed SSD Mounting Post Kit
https://a.co/d/cCvnzLD
And this heatsink has a literal copper pipe hanging off the side:
ineo PS5 Heatsink, M.2 NVME SSD Heatsink for PS5 Internal PCIe M.2 NVMe Gaming SSD, Magnesium Aluminum Alloy Designed with Large Heat Dissipation [M22]
https://a.co/d/1EQegl
Edit: Prices are now at ridiculous historic lows across the board thanks to Amazon Prime Day arriving so the prices are even better than when this was originally posted. BUY! BUY! BUY!
Last edited: