Activision-Blizzard made more money from microtransactions in 2021 than it ever has before.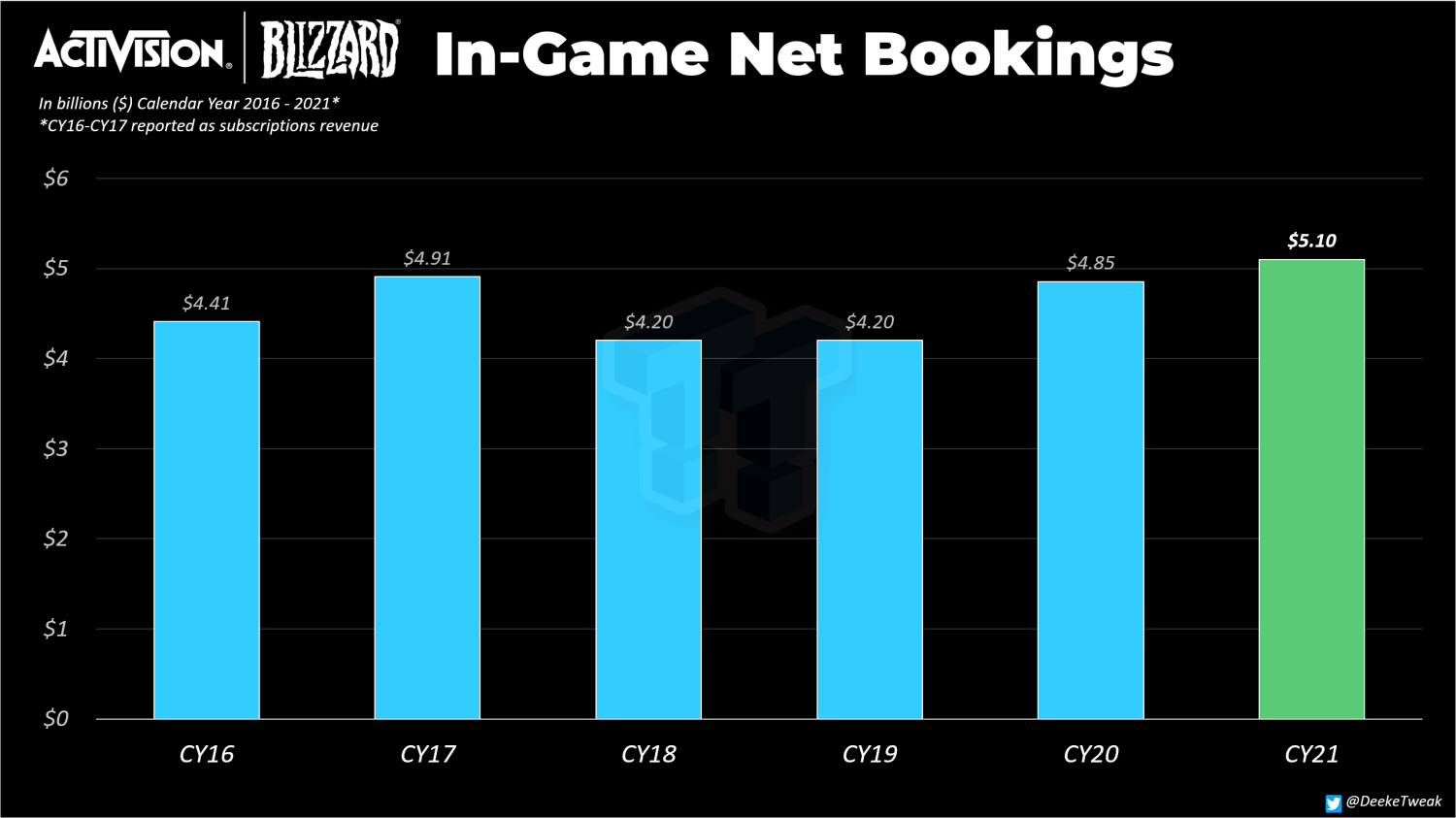 The company generated a staggering $5.1 billion from in-game purchases across its live service titles, which includes DLC, World of Warcraft subscriptions, and of course lootboxes and cosmetics. These purchases made up 61% of Activision-Blizzard's total $8.354 billion net bookings.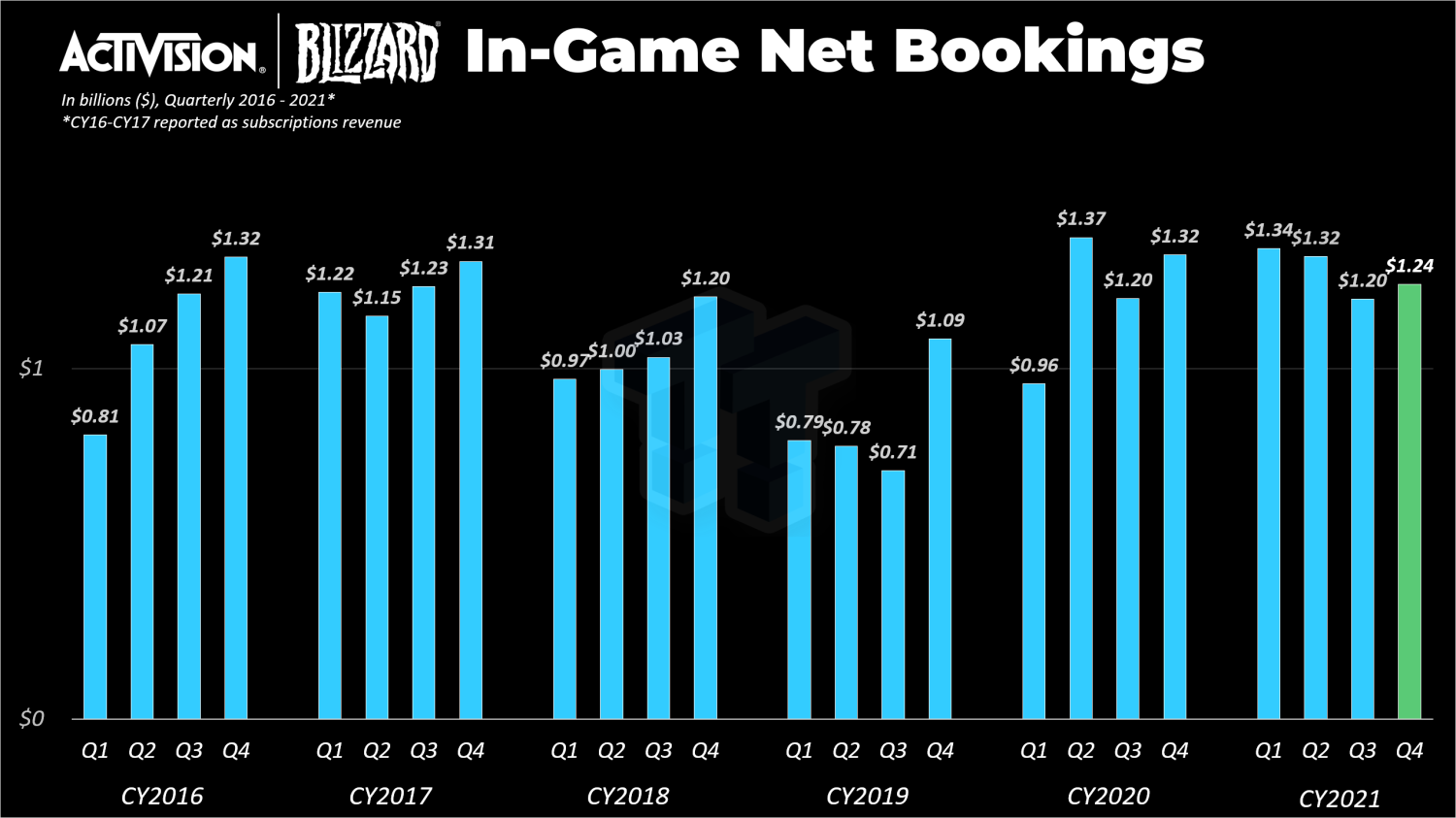 The record was achieved even as sales from Call of Duty Vanguard dropped. Despite the sales miss, the Activision segment delivered its second-best revenues of all time
Activision-Blizzard reported a new record all-time high of $5.1 billion in microtransaction and subscription revenue in 2021.
www.tweaktown.com