Remember when Asus did the Gundam collaboration? Well next they're doing a collab with Evangelion:
https://rog.asus.com/microsite/ROGxEVANGELION/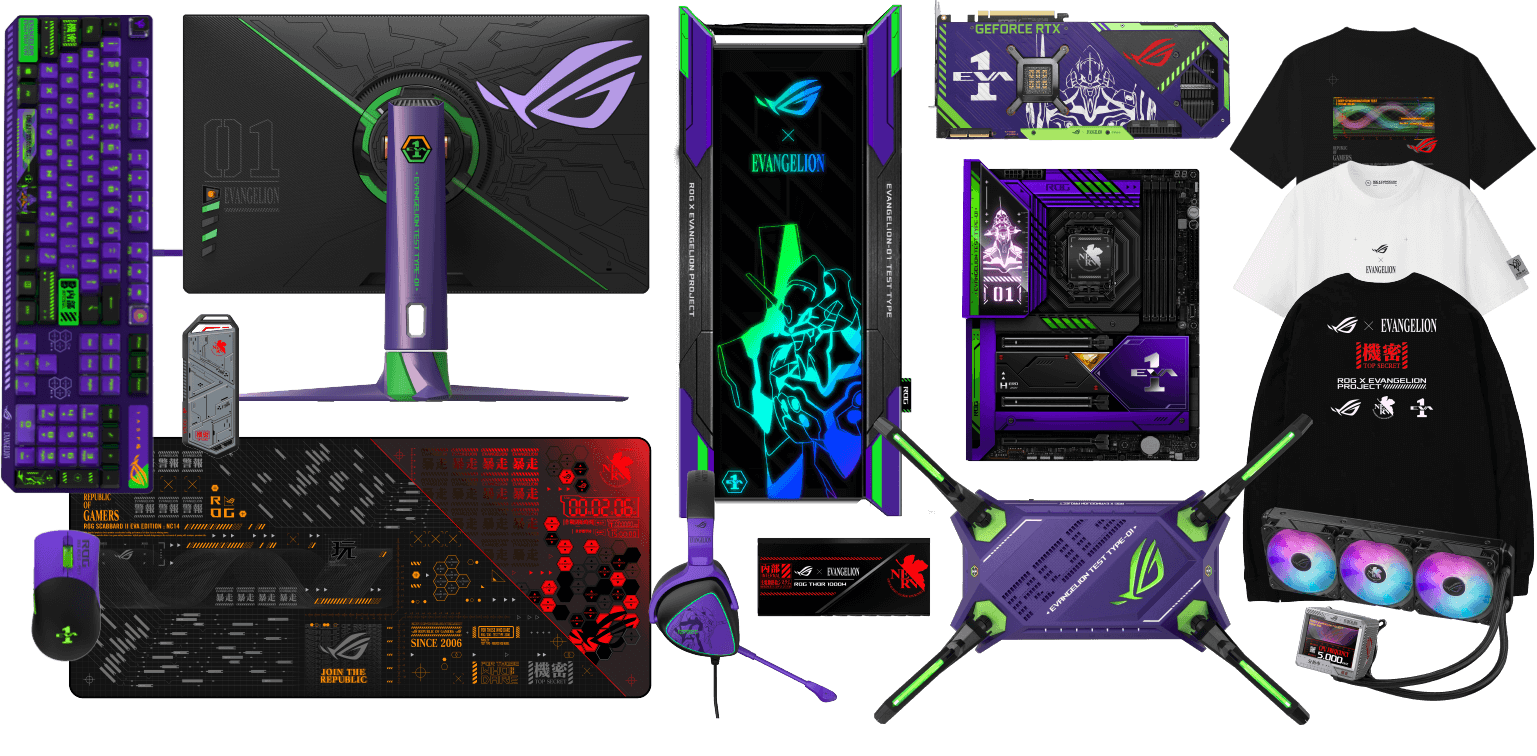 That's right... videocards (3080 and 3090), a z690 motherboard, wireless router, keyboard, mouse, monitor, power supply, case, headset, AIO cpu cooler with screen, desk mat, external ssd enclosure, and t-shirts.
In the video below you can see an unboxing of many of the parts and what it looks like with everything assembled:
I think it's really cool to see Asus doing these anime collaborations. Last time I bought the gundam router and this time around I want the keyboard.
Last edited: