Battlefield™ 2042 is available on November 19, 2021.
Be among the first to experience the next generation of all-out warfare in the Battlefield 2042 Open Beta. Join the fight on Orbital with a diverse selection of Specialists, cutting-edge weaponry, and vehicles to choose from. Open Beta between October 6-9, 2021. Early access is available on October 6-7, 2021 for all players who pre-order the game or are current EA Play members. Preload starts Oct 5th, 2021 at 06:00 UTC on PC and 07:00 UTC on consoles. Find out more about the Open Beta including PC requirements, controls, and more here:
http://x.ea.com/69873
---
Beta Date:
October 6-9th [with early access on the 6th and 7th]
Game Launch:
November 19th.
*I should have added the Beta date to the title. If a mod would kindly!
PC System Requirements by temporyal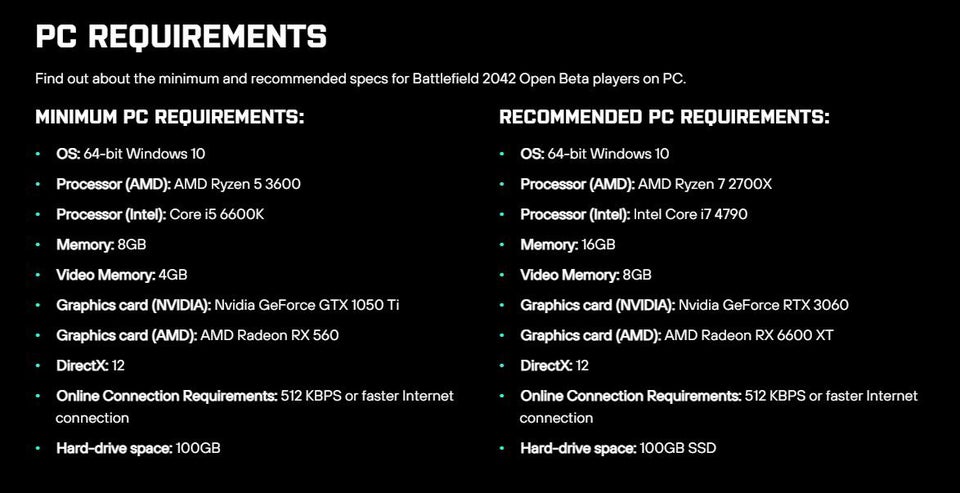 Additional Info: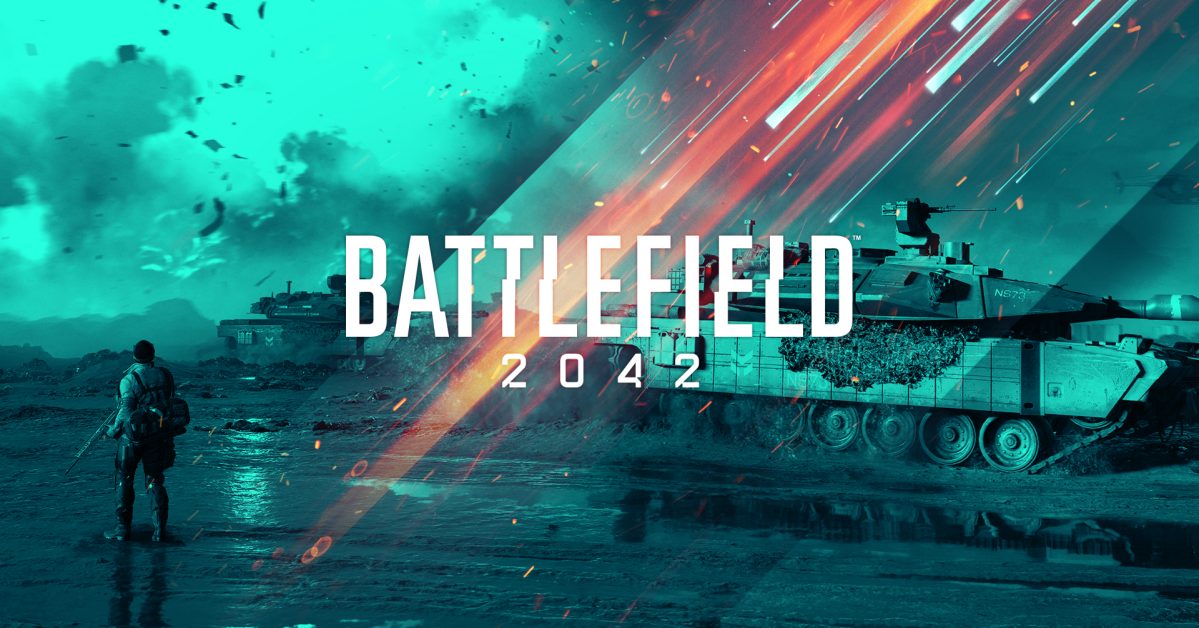 A closer look at progression and cosmetics in Battlefield 2042.
www.ea.com
During the Open Beta our intent is to provide you with the kind of experience where you can focus on enjoying the sandbox. That means that we've made some adjustments to systems and features you'll otherwise encounter in the full game, so you'll find that we've pre-unlocked a wide selection of hardware (weapons, vehicles and gadgets) for you, and let you make the most of the time you'll have with the Open Beta.

You'll be playing Conquest on the map Orbital as one of 4 Specialists: Boris, Casper, Falck, and Mackay.
Last edited: