Back in the days, I used to be a big comic collector. I had a pretty eclectic collection ranging from Maus, over Transmetropolitan, to Watchmen, Crisis on Infinite Earths, JLA, Lobo and Preacher just to name a few. At the time I also read lots of BD and manga, mostly stuff like Dragon Ball, L'Incal, Metabarons, Leonard, Kid Paddle etc...
Nowadays I still continue to read BD and manga when time allows, but I've completely given up on comics. Except for maybe the
Thanos Wins
run from 2016, there's really not much that comics have to offer anymore. Most of their output is comprised of identity rebranding, constant reboots and derivative interpretations of the same old tired superhero tropes. I feel like the American comics industry is creatively bankrupt as evidenced by the
rapidly dwindling sales numbers
. I mean look at this:
When new stuff comes out, it is unbearable design by committee trash that specifically caters to the flimsy tastes of a social media audience that doesn't even buy comic books. Like Emilia Clarke's upcoming "
MOM: Mother of Madness
". A comic book about a menstruating soccer mom who can swing around using her armpit hair: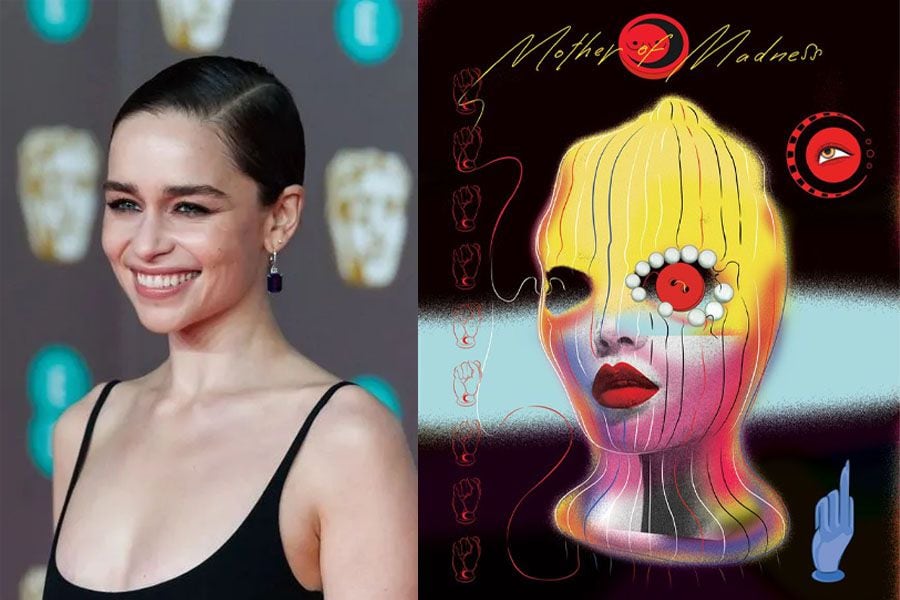 "The bloating, the hair growth, the mood swings, the [acne], all of it. We hate that when it happens, speaking for myself and everyone I've ever met who has had a period. What if we turned that around and made the period something that we can feel as this unique, crazy, superhuman thing that happens in our body? When Maya is scared, she goes invisible, when she's angry, she has superhuman strength. She can swing like Spider-Man from her armpit hair," Clarke says.
I'm not offended that it exists, but who the f*ck reads that stuff? Do you really think a 40 something mom, that is busy juggling her career and family life, is gonna pick up a comic book in order to read about heroic menstrual cramps and unshaven armpits? How far removed from real life do you have to be in order to promote that crap?
In the meantime you have the rich and colorful output of the manga industry that is not afraid to take risks and is offering you some really crazy stories with an appealing core message that doesn't pit different identities against each other. You get shonen cooking battle mangas (Shokugeki), post-apocalyptic survival inventors (Dr. Stone), trope subversions (One Punch Man), OP protags (Mob Psycho & Demon Misfit), really good classic battle anime (Demon Slayer), far out stuff (That Time when I Got Reincarnated as a Slime), flamboyantly gay gucci fashion battle anime (JoJo), crazy high stakes gambling (Kaiji) and the list goes on and one and on...
Manga is even doing the superhero genre better than comics. If anything,
My Hero Academia
should have been published by American comics creators. It is the perfect juxtaposition of the moral message conveyed by modern comics and manga. Manga are vastly superior in that regard, they still convey the message of working hard, loving and protecting your next ones and striving to be decent people even if we're all flawed human beings. Despite the crazy settings and stories, mangas still promote meritocratic values and the basic message of personal responsibility.
American comics is all about instant gratification, emotional validation and everything being served to you on a silver platter. American comic heroes don't work hard for their powers, they don't train, they are overly self-absorbed, everything revolved around them and their problems. They are not selfless, but more preoccupied with their own identity, gender, sexuality, looks and clothes. Modern superheroes are shallow vehicles that merely serve to tick different boxes, rather than compelling flawed characters that strive for something. They have no aim, no ambition, no goal, they just... are. That's it!
The stories we tell today shape the people of the future. In that regard American comics have completely lost the plot!