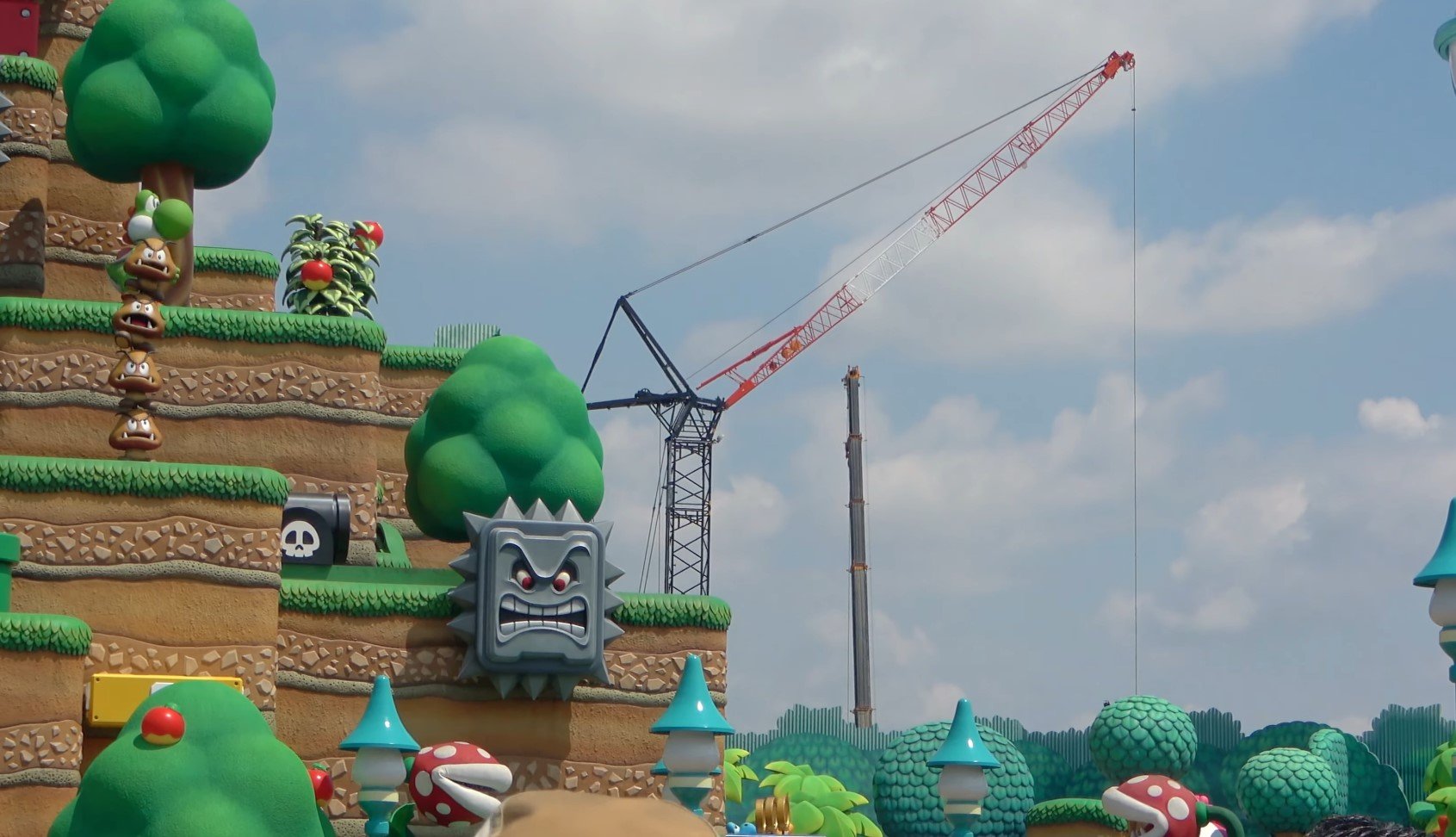 But Nintendo World Japan's DK expansion still hasn't been announced…

www.videogameschronicle.com
Despite being heavily reported on over several years, Universal Studios Japan's DK-themed world still hasn't been officially announced.
However,
as pictured
by social media users, construction cranes now loom large over Super Nintendo World's Osaka environment, and aerial shots reveal that a jungle-themed backdrop has even been plastered alongside the construction area.
Some shots taken in July even suggest that part of the DK world's structure has already been assembled, likely for a minecart-themed rollercoaster ride.