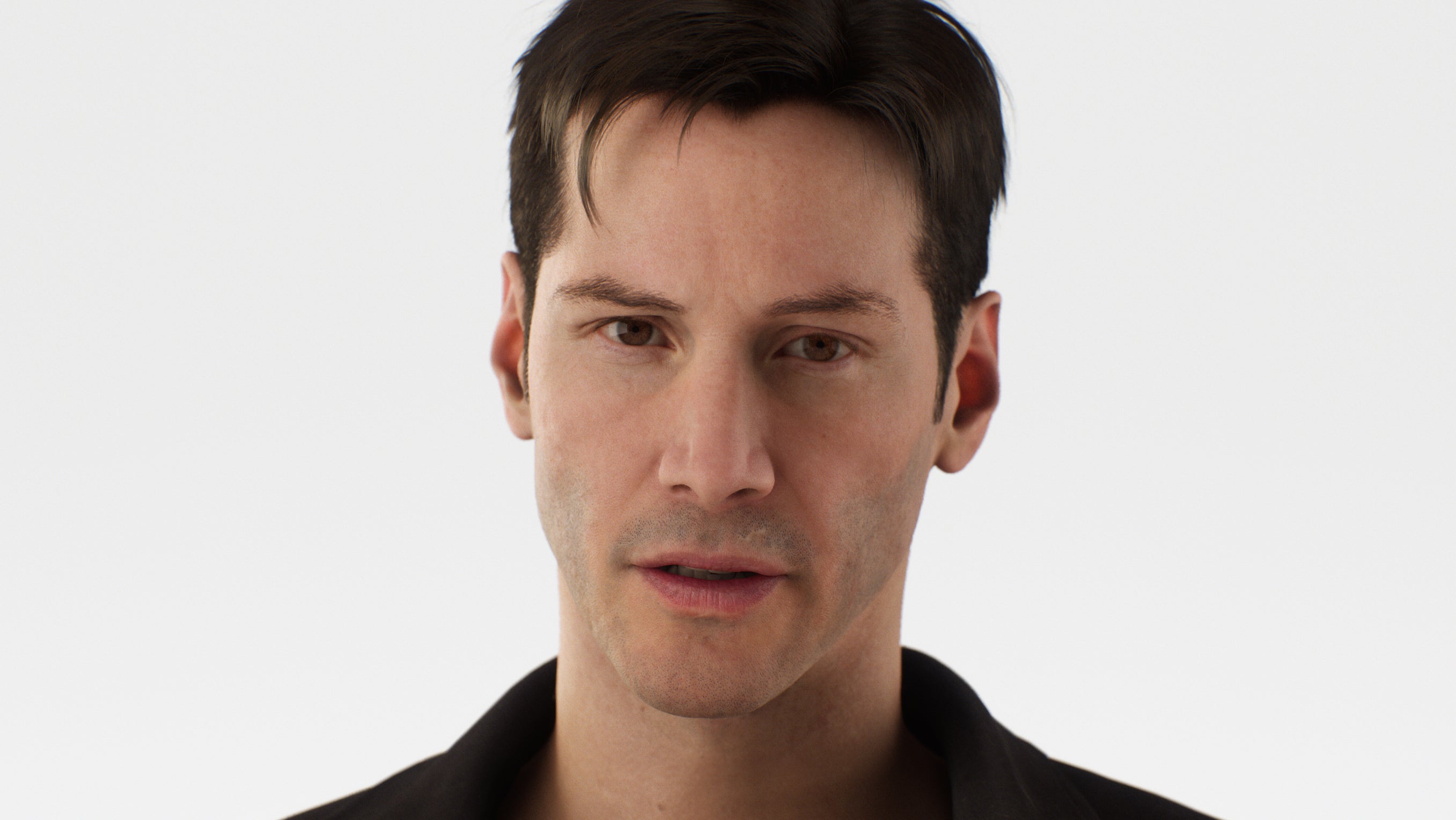 After teasing us with a pre-load earlier in the week, The Matrix Awakens: An Unreal Engine 5 experience has finally unl…
www.eurogamer.net
After teasing us with a pre-load earlier in the week, The Matrix Awakens: An Unreal Engine 5 experience has finally unlocked. Available for Xbox Series X, PlayStation 5 and Xbox Series S, this is the most ambitious UE5 demo seen to date - and the first chance we've had to go properly hands-on with this cutting-edge rendering technology on consoles. Digital Foundry has had unfettered access to experience for a few days now, along with the opportunity to talk in depth with key personnel at Epic. We'll be sharing more on that soon but for now, here's an outline of what the experience offers, some initial impressions, what's new in UE5 and how it looks and runs.

First of all, the experience is actually split into three separate and distinct sections. The first is a character showcase, with Epic successfully creating digital models of both Keanu Reeves (Neo) and Carrie-Anne Moss (Trinity) - rendered as they are today, but also as they were in the original Matrix trilogy. What we're seeing in these initial scenes is a fascinating mixture of both library assets and fully real-time rendered characters, and it's actually been quite fascinating for us at Digital Foundry to attempt to pick out which is which! Epic's impressive MetaHuman digital actor technology is deployed here, with Reeves and Moss digitally scanned and custom-built but added to the MetaHuman systems which handle rigging and animation.

The character showcase gives way to a fully playable, albeit somewhat linear, action sequence, which introduces the player character - IO - created from the standard MetaHuman toolbox. At this point it's intriguing to see how a fully 'synthetic' character creation within the MetaHuman system matches up to custom-scanned iconic characters, and the answer is: rather well, actually. With Neo flying off leaving Trinity at the wheel, what transpires next is essentially Virtua Cop-style gallery shooting gallery rendered with next-level visuals. It's a highway shoot-out reminiscent of The Matrix Reloaded except this time, you're in the thick of the action. The fidelity of the city streets is on a level we've never seen before, with the PS5 and Xbox Series X rendering at an almost Blu-ray level of quality.

What's important to understand at this point is that while what you're seeing is a linear set-piece, it is taking place in a fully realised open world. Not only that, while the car-flipping explosions may look quite samey from one 'bang' to the next, it's all being calculated in real-time using Epic's Chaos physics system, with the action changing from one run to the next, even if you're feeding very, very similar inputs into the game. At this point, all I can really say is that if you own compatible hardware, you absolutely must give it a go. There's a suitably spectacular ending set-piece, but remarkable, this is not the end of the demo.

The final third places IO within the open world itself and allows players to roam around the city as you like: walking, running or commandeering vehicles. There's also the ability to switch to a debug camera, to better view the full extent of the world delivered by the Epic team. It's rendered using Nanite - the extreme detail system pioneered by Epic for UE5 - which essentially promises infinite levels of detail with no pop-in. Beyond that, for the Epic engineers, this demo was about proving several points. Prior demos - Lumen in the Land of Nanite and Valley of the Ancient - looked spectacular, but were built on static environments that had, shall we say, a big focus on geology. The Matrix Awakens is all about delivering a dense cityscape, packed with traffic and pedestrians - and the extent of that density in terms of cars and NPC, not to mention sun position, can be tweaked within debug menus.

Of course, Nanite is backed up by Lumen, Unreal Engine 5's exceptional real-time global illumination system, but The Matrix Awakens sees Lumen taken to the next level, with extra performance and fidelity in indirect and diffuse lighting delivered by the hardware-accelerated ray tracing hardware in the new consoles, which can also offer up ray-traced reflections and area light shadows. These systems are exceptionally heavy on performance, meaning that Epic leans in heavily on its TSR (temporal super resolution) solution that injects data from prior frames into the one currently being rendered in order to improve quality. A really nice touch in the demo occurs after the chase scene, where the action pauses for a series of sweeping scenes that showcase exactly how Nanite, time of day, temporal super resolution and the mass AI systems actually work.

Part of the vision of this demo is to emphasis that large, realistic open worlds can be generated by a relatively small team thanks to some impressive procedural generation systems. In fact, Epic included these stats with their press release, which apply to PlayStation 5 and Xbox Series X renditions of the demo.

The city is 4,138 km wide and 4.968 km long, slightly larger than the size of downtown Los Angeles

The city surface is 15.79 km2

The city perimeter is 14.519 km long

There are 260 km of roads in the city

There are 512 km of sidewalk in the city

There are 1,248 intersections in the city

There are 45,073 parked cars, of which 38,146 are drivable and destructible

There are 17,000 simulated traffic vehicles on the road that are destructible

7,000 buildings

27,848 lamp posts on the street side only

12,422 sewer holes

Almost 10 million unique and duplicated assets were created to make the city

The entire world is lit by only the sun, sky and emissive materials on meshes. No light sources were placed for the tens of thousands of street lights and headlights. In night mode, nearly all lighting comes from the millions of emissive building windows

35,000 simulated MetaHuman pedestrians

Average polygon count? 7000k buildings made of 1000s of assets and each asset could be up to millions of polygons so we have several billions of polygons to make up just the buildings of the city

It's important to stress that The Matrix Awakens is not a game, nor will it ever become a game - as far as we know. It's a proof of concept demo designed to showcase how close Unreal Engine 5's cutting-edge systems are to showtime and to prove once and for all that these systems are capable of running on the new wave of Sony and Microsoft simples, albeit at capped at 30 frames per second. If performance can look somewhat inconsistent, that's because the entirety of the character rendering demo at the beginning and indeed the cut-scenes in with the chase shoot-out, all render at a 'cinematic' 24 frames per second.

The impression of choppiness is down to the cadence of frame delivery, which does not match the way movies play out on a 60Hz screen when you watch them at home. There can be performance drops elsewhere too which we'll go into in our next piece, but at this point it is worth remembering that while The Matrix Awakens is public-facing code, it is not a fully optimized game - and in fact, it was built by a relatively small team. It's the same team responsible for prior UE5 demos, including the Reflections demo featuring the Star Wars Stormtroopers that NVIDIA used to introduce us to hardware-accelerated ray-tracing.

The Matrix Awakens is an essential download simply because it puts to rest the notion that the current generation of machines can't deliver a generational leap over their predecessors - an impression many people have after a year of cross-gen titles where the main benefits of the new consoles have amounted to increased resolution, frame-rates and detail - and some ray tracing features. This is one vision for the future of gaming and it's astonishing to behold: that fact that Nanite is running well on consoles and can be combined with ray tracing features is exceptionally impressive. And also impressive is what Epic plans to do with this demo. The entire open world project with all of its assets will be distributed to Unreal Engine 5 users to experiment with as they wish.