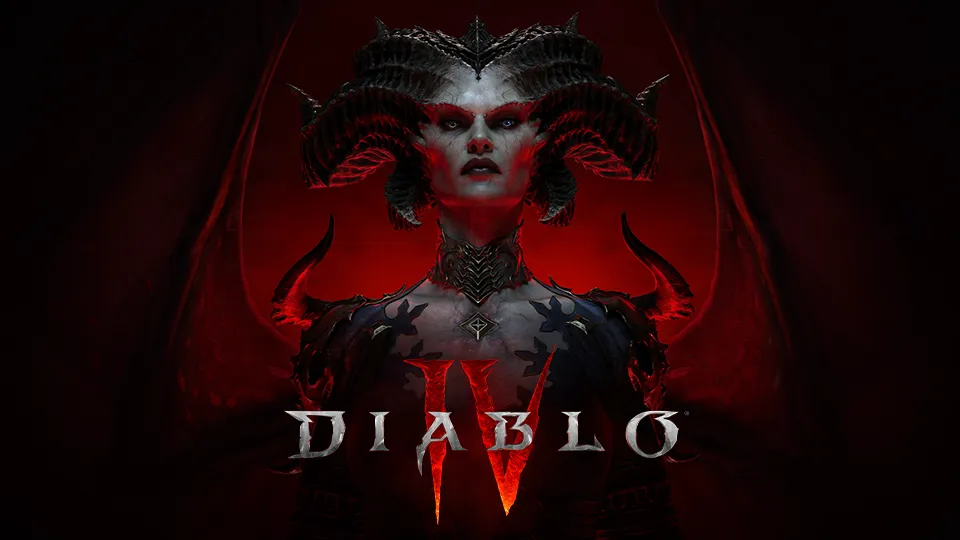 ​
---


​
Game Information​
Game Title: Diablo IV
Platforms:
PlayStation 5 (Jun 6, 2023)
PlayStation 4 (Jun 6, 2023)
PC (Jun 6, 2023)
Xbox Series X/S (Jun 6, 2023)
Xbox One (Jun 6, 2023)
Trailers:
Developer: Blizzard Entertainment
Publisher: Blizzard Entertainment
Review Aggregator:
OpenCritic - 90 average - 98% recommended - 72 reviews
MetaCritic - 88 average - PC - 27 reviews
MetaCritic - 92 average - Xbox Series X- 11 reviews
MetaCritic - 89 average - PlayStation 5 - 14 reviews
Critic Reviews​
ComicBook.com
-
4.5 / 5
Diablo 4 is perfect for both franchise mainstays and newcomers alike. The lore of Sanctuary expands drastically while the game, story and all, is large enough to keep new players busy. The game is built to allow the developers to scale it with ease with battle passes and seasons for a new generation, but it's nowhere close to being empty.
Console Creatures
- David Pietrangelo -
Recommended
Diablo 4 is an impressive and massive conquest of demons, loot, exploration, and wildly fun mechanics. It's already clear that this game brings tons of new content to the franchise and handles it incredibly well.
Dexerto
-
Sam Smith
-
5 / 5
Diablo 4 is a mighty sequel, but it can feel more like a grand buffet of tasty demon-slaying treats. It offers something for everyone but misses out on that acquired yet curated taste of the older entries. This doesn't take away from Diablo 4 representing the next evolution in the series. It is a stellar sequel – and one that works hard to appeal to every fan of this beloved franchise.
Fextralife
- Fexelea -
9.3 / 10
Diablo 4 is an excellent game and a fantastic next step for the ARPG genre. Smartly melding Open World and Online elements with traditional dungeon crawling and loot farming, this game will become the favorite time-sink of millions for years to come.
GGRecon
-
Joshua Boyles
-
4.5 / 5
Diablo 4 has taken everything that fans love about the ARPG format and elevated it to new heights. With a fascinating world to explore, a strong cast of characters, and purposeful combat, it sets a new standard for the genre.
The wheel hasn't been reinvented, and is remains to be seen how the series will adapt to a live service model. Nevertheless, anyone picking up Diablo 4 at launch will find themselves playing a very strong package with plenty of promise.
GamesHub
-
Emily Spindler
-
4 / 5
Diablo 4 is a behemoth of a game, boasting a gothic world that goes beyond the engaging hack-and-slash gameplay loop.
Geek Culture
-
Jake Su
-
8.6 / 10
The worry remaining is that the balance needs to be struck well in order to maintain Diablo IV as a viable and long-lasting adventure that doesn't lose its freshness or that the incessant rush to get more powerful gear becomes a chore rather than a thrill. At this juncture, there's much for players both old and new to dive into, making combat and exploration exciting times, all while pushing the story forward in a new chapter for Sanctuary. The hope is that this will last, and that Blizzard will continue to support the game in all ways. After all, Lilith is coming, and all hail the Mother.
Kakuchopurei
-
Jonathan Leo
-
90 / 100
[Diablo 4] looks and feels great to play, it's full of content without being way too overburdened with systems and age-old mechanics, it's accessible but also gets really hard and challenging for action RPG standards, and it's really great with more people in your party, with a good amount of classes to play around with and tailor to your playstyle. A highly-polished loot-filled gateway drug for newbies and veterans alike; not terribly innovative but incredibly fun to get into.
PSX Brasil
-
Paulo Roberto Montanaro
- Portuguese -
85 / 100
Diablo IV is, without a doubt, a great success that takes the best of its previous iterations, especially Diablo II, and takes advantage of the potential of an intense open world. With mechanics refined for today, hundreds of hours of gameplay, and the promise of an aggressive post-launch content, this game is the ultimate in the eternal battle between evil and… the other party.
Prima Games
-
Daphne Fama
-
9 / 10
Diablo IV is a game with a deeply involved combat system, a complex and well-established world, and all the hallmarks of my next gaming obsession.
SIFTER
-
Adam Christou
-
Worth your time
Diablo IV offers a strong opening impression. It has a rich, detailed story campaign, filled with spectacle and gore. Its combat and game-feel is so satisfying. The classes feel distinct and play quite differently from each other. It feels so good to burst down screens of demons with spells and swords. Will it live up to other competitors in the ARPG space? It's too soon to tell, but what's here so far is extremely promising especially for players looking to enjoy an impressive horror story.
Seasoned Gaming
-
Ainsley Bowden
-
9.5 / 10
Diablo 4 is a masterpiece. It's the culmination of decades of ARPG refinement and evolution, and it manages to pay homage to the IP's legendary namesake while successfully integrating modern RPG elements.
Siliconera
-
Kazuma Hashimoto
-
8 / 10
Diablo IV features a compelling antagonist in Lilith, and while it tries to present more interesting ideas into the series by the way of story, it ends up retreading old ground in more ways than one.
Sirus Gaming
-
Kimberly Mae Go
-
9 / 10
Diablo 4 presents an epic and visually stunning adventure, enveloping players in a cinematic journey through its immersive open-world. While some areas, like repetitive dungeons and class imbalances, leave room for improvement; Blizzard has laid a solid groundwork that sparks excitement for further exploration of the vast realm of Sanctuary.
TechRaptor
-
Austin Suther
-
9.5 / 10
Diablo IV might just go down as one of Blizzard's best games. It delivers exciting and accessible ARPG gameplay, a stunning world and engaging narrative to experience, and so many activities to keep you hooked for hours on end.
TrueGaming
- Arabic -
9 / 10
Diablo IV brings you a captivating story, a lot of freedom in your class building and a massive world full of monsters to pulverize and dungeons to explore that will keep you playing for lots of hours to come.
We Got This Covered
-
David Morgan
-
4.5 / 5
Diablo IV tows several lines masterfully, be it in its mechanical complexity or the moral ambiguity of its plot. Its greatest achievement, however, is being a great Diablo game.
WellPlayed
-
Ash Wayling
-
8.5 / 10
Diablo IV is a must-play for fans of the series and newcomers alike. It invites you to lose yourself in a world of darkness and embark on a thrilling journey filled with relentless battles, captivating storytelling, and a hauntingly beautiful audio-visual symphony. Just ignore the extraneous limb reaching for your wallet.
XboxEra
-
Jesse Norris
-
9.5 / 10
Diablo IV is a triumph. It fulfills its promise, combining the aesthetics and feeling of Diablo II with the fantastic gameplay of III. It is dark and gory, featuring a meaty campaign and endgame that should delight fans of the series for hundreds if not thousands of hours.
​
Last edited: