Been thinking about this and there's people that no longer are in my life because of different reasons, mostly friends. Some friends weren't good friends so I chose to leave the friendship, or some just took different paths and we grew apart.
I have never regretted any decision of leaving a bad friend. But I do miss some of my old friends, that I sometimes wonder if we could be friends now when we are older.
Had a very good and close friend, would say a best friend, that I lost not that long ago, we lost contact. He's the one that showed me my first game and we have played soo many together. We knew each other for many years and it's a weird feeling not having contact with someone you known for so long. I do wonder if we ever will have contact again and if we then can be as good friends as before or will the relationship change.
Had another friend I lost contact with but now we actually have contact, after a year of not talking. We both needed time to grow and now we have a different friendship and a better one I would say.
Have some old friends I just wonder how they are today.
Of course it's a normal part of life to have friends that stay in your life and some don't. Just something I have been thinking of lately
Do you ever miss people (friends, parters) that no longer are a part of your life?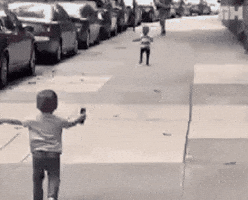 Last edited: