Available on:
PC, Xbox One, Xbox Series X/S
Developer:
Playground Games
Publisher:
Xbox Game Studios
Genre:
Racing

Forza Horizon 5 for Xbox Series X game reviews & Metacritic score: Your Ultimate Horizon Adventure awaits! Explore the vibrant and ever-evolving open world landscapes of Mexico with limitless, fun driving action in hundreds of...
www.metacritic.com
Forza Horizon 5 is the highest rated game of 2021 and the best entry in the franchise to date, offering its famously fun arcade racing in a beautiful, well-crafted world.
opencritic.com
IGN: 10/10
Forza Horizon 5 is the result of a racing studio at the peak of its craft and the best open-world racing game available.
www.ign.com
Gamespot: 9/10
Forza Horizon 5 continues the upward trend of the franchise, providing an open-world racing experience that stands unrivaled.
www.gamespot.com
PC Gamer: 9/10
Videogameschronicle: 5/5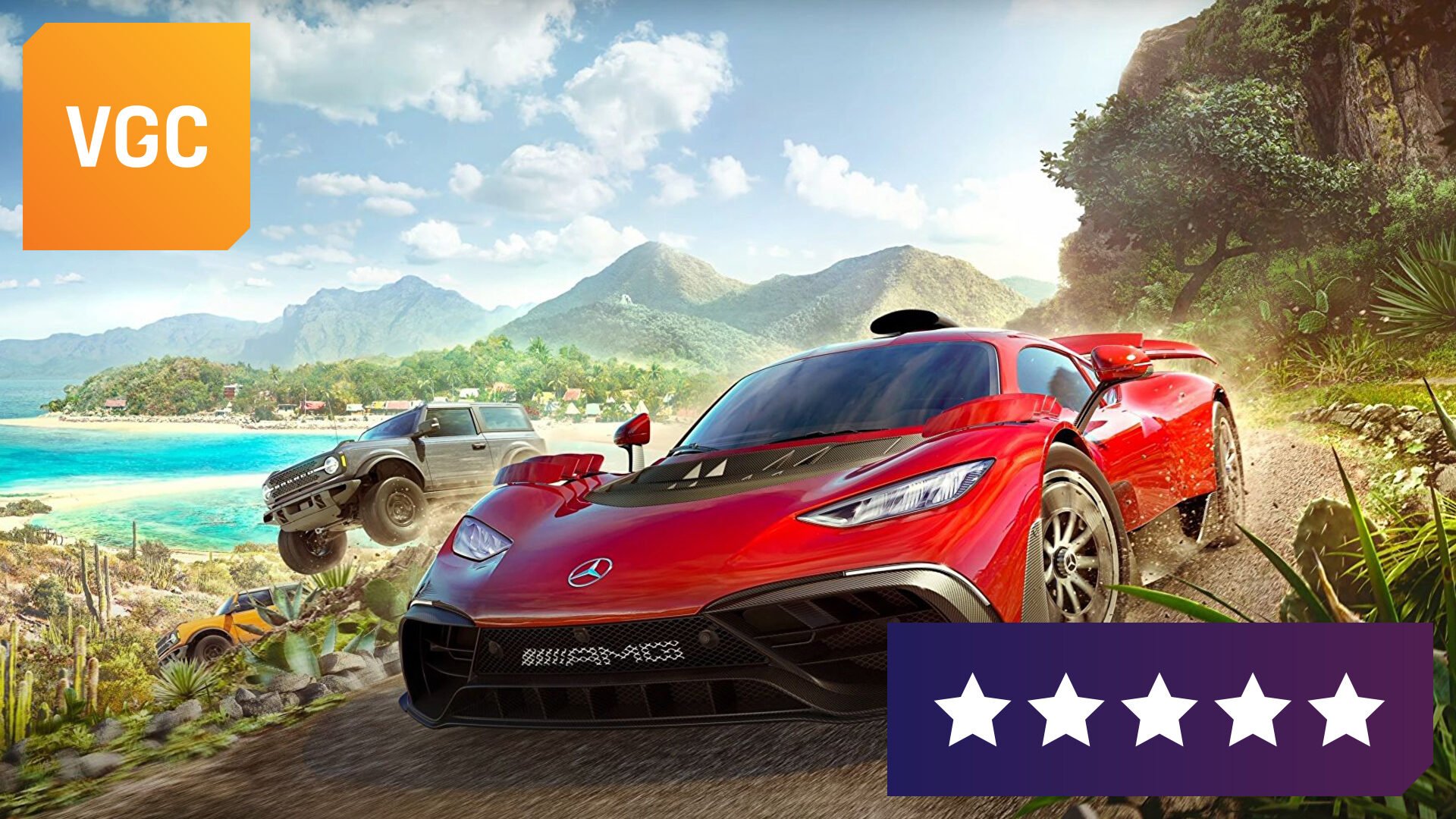 Playground Games has delivered again with the best game in the series to date…

www.videogameschronicle.com
Game Informer: 9.5/10
Forza Horizon 5 delivers a well-rounded, exciting, and approachable experience, and in doing so, elevates its status to the elite of the racing genre.
www.gameinformer.com
Last edited: