I am Become Bilbo Baggins
We have some very generous members on this forum. There are members of GAF who will sometimes sprinkle the gold dust. If you're very lucky, you'll find a notification that somebody has gifted you the illustrious GOLD membership.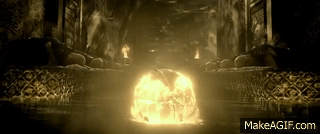 But how do you thank the person who turned you into a God when the deed was anonymous?
That's what I was thinking when I just logged into Gaf and found I'm now Gold. So I thought I'd make this thread to thank whoever was kind enough to grant me gold status and give others the chance to do the same.
So, huge thank you to whoever gifted me Gold. After a bad day at work, this really brought a smile to my face.