Gay porn is where it's at.
https://www.gameinformer.com/2022/0...-love-of-creating-poison-swamps-in-elden-ring
"In terms of how the player feels when they encounter this area that is a different story," says Miyazaki. "But when making the game I rediscovered my love for making poison swamps. I know how people feel about them, but you know, suddenly I realize I'm in the middle of making one and I just can't help myself. It just happens."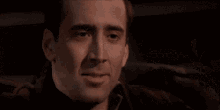 WHERE IS YOUR GOD NOW CASUALS?!!!!