Last quarter 12.7 million discrete gpus shipped, while it's not more than the numbers between mid 2016 to mid 2018 it is more than what was shipped from mid 2018 to now yet availability is still pretty much none existent at launch prices.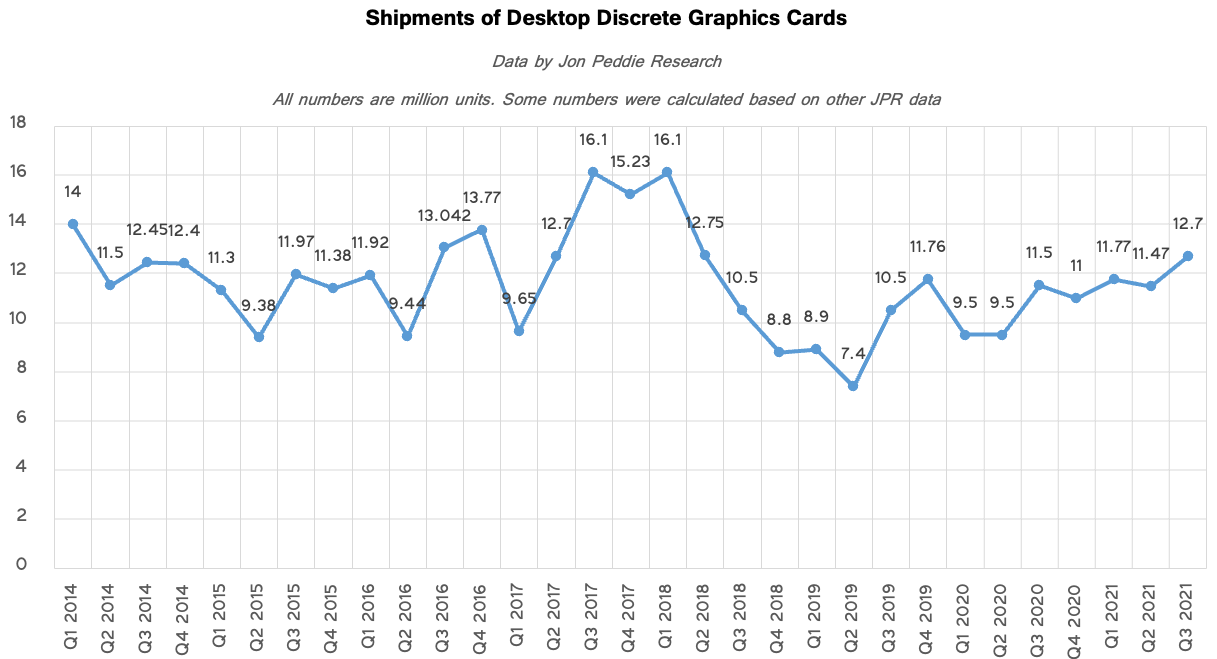 These days very few people are upgrading their gpu every cycle, with the performance gap reducing from gen to gen NV and AMD will still want to extract as much out of our accounts as possible so they will want the same profit they would get from selling you 2 gpus in a 36 month cycle from 1 gpu in the same time frame, they will probably want more honestly but lets keep it simple. The bad news is AMD and NV have seen what people are willing to pay the last year and the revenue confirms it.
"While 12.7 million discrete graphics cards for desktops sounds a lot, and is more than the number of standalone desktop GPUs sold by the industry per quarter in the recent years, in past years hardware makers could ship well over 20 million discrete AIBs for desktops per quarter. What the computer graphics industry has not seen are the revenues it sees today. Sales of graphics cards reached $13.7 billion in Q3."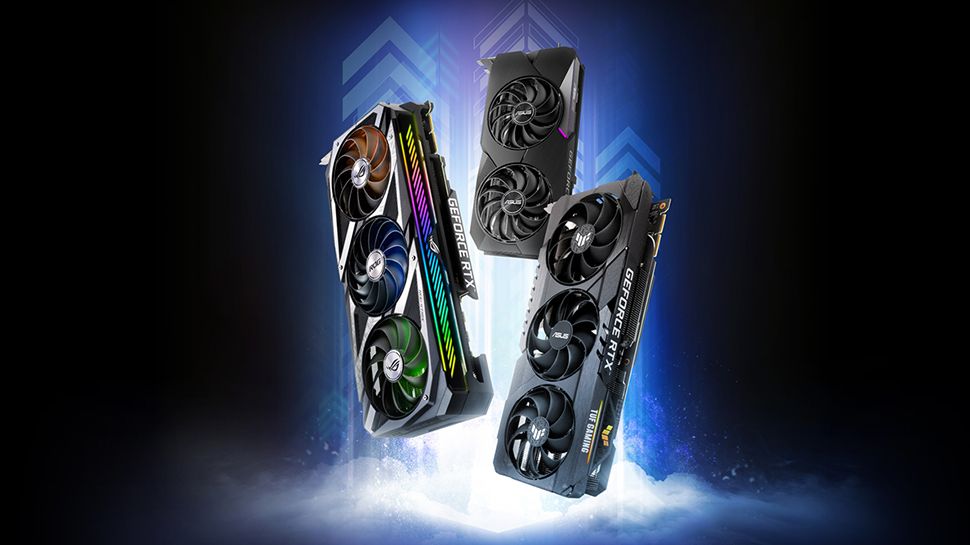 Unit shipments of desktop graphics cards hit 12.7 million units.
www.tomshardware.com
After looking at that I'm not sure prices will go back down to what this generation launched at, I expect NV to launch the 4000 series at prices that will make turing look like a bargain and AMD will price around NV like they have the last to cycles. Maybe if they price too many people out and console supply increases that competition may help reduce prices to some degree. Intel have their gpus coming aswell but hoping for Intel to price their hardware much lower/different than whatever performance segment they land in is a long shot.
People are going to claim mining and that is definetly a factor but it was either last quarter or the one before during an investor presentation nvidia used steam numbers to show ampere had more steam users than the same frame time for turing.
Long story short, supply this quarter was the best it's been since Q2 2018 and prices havn't changed and revenue is through the roof. If your holding out for prices to return to normal it's going to be a long wait if it ever happens, maybe start looking at a console to get you through the next 3 or 4 years and hope the gpus next year don't sell at the new crazy launch prices so they course correct on the following cycle.