Ask me about my fanboy energy!
With Xbox One, Microsoft used
Spatial Sound
to create "
Full Audio Immersion"
Spatial sound is an enhanced audio experience where sounds can flow around, above, and below you in a three-dimensional virtual space that simulates a more realistic environment. Spatial sound provides an immersive atmosphere that traditional channel-based surround sound formats cannot replicate. Imagine playing Gears of War 4 and a Raven helicopter flies overhead. With surround sound, you'd hear the helicopter flying around you, but with spatial sound, you'll hear it flying directly above you.
The
Audio Processor Block(APB)
present in Xbox One was
updated to support Spatial Sound
with the release of Xbox One X. But this takes up considerable CPU resources. So, to free up resources for constrained sound engineers, Xbox Series X will have a dedicated audio chip.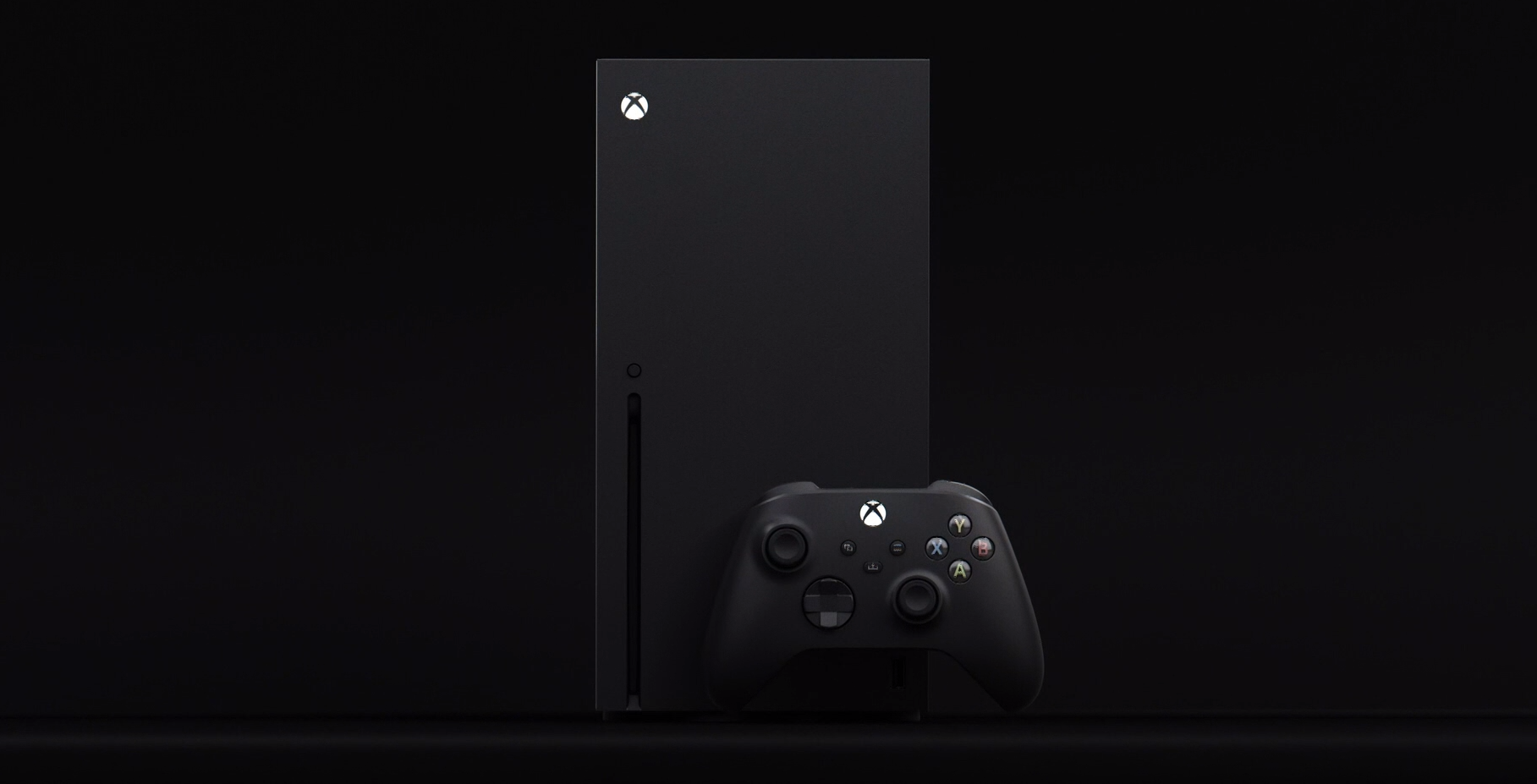 Hardware acceleration could enable 3D audio…

www.videogameschronicle.com
"It's extremely exciting," senior sound designer Daniele Galante said of the new console. "We're going to have a dedicated chip to work with audio, which means we finally won't have to fight with programmers and artists for memory and CPU power."
The studio's audio lead David Garcia added: "We take for granted that graphics are powered by their own video cards. But in audio, we haven't had anything like that. Now we have some power dedicated to us."
...
"I really like how Microsoft is giving us more tools to improve the sound and to be more creative," he said. "Because at the end of the day it's not a matter of, 'we want more memory because we are more cool', we just want to be able to do our jobs without thinking about limitations.
"Making games always has you thinking about technical limitations," he added. "Eventually these limitations become less and less the more you evolve with new consoles, but at the same time it's always a constant thing: These are the maximum number of voices we can have, because otherwise the game is going to lag."
[Editor's Note: Updated on 10/21 at 11AM to ensure it is now reflective of the capabilities across both of our next-gen Xbox consoles following the unveil of Xbox Series S.] As we enter a new generation of console gaming with Xbox Series X and Xbox Series S, we've made a number of technology...
news.xbox.com
There are many aspects of audio in Xbox Series X.
Spatial Audio
Spatial Audio – Spatial Audio delivers deeply immersive audio which enables the player to more accurately pinpoint objects in a 3D play space. With full support for Dolby Atmos, DTS:X and Windows Sonic, Xbox Series X has custom audio hardware to offload audio processing from the CPU, dramatically improving the accessibility, quality and performance of these immersive experiences.
As a pure software implementation, Spatial Audio was present on Windows 10 and Hololens since 2015, and on Xbox One using the Audio Processor Block since Xbox One X launch.
Spatial audio is about creating a 3D audio experience by using headphones, including augmented and virtual reality, listening to music, and watching a movie on a tablet or PC.
On Xbox One X, it supported Windows Sonic, Dolby Atmos, DTS:X and WiSA(no word on WiSA support for Xbox Series X yet, they will probably add it later) and was used by some games like Gears 5.
Windows Sonic is Microsoft's own 3D Audio standard, by the Audio and Acoustics Research Group at Microsoft Research and provides improved HRTF-based spatialization.
Developer guidance for Microsoft Spatial Sound, Microsoft's platform-level solution for spatial sound on Xbox, Windows and HoloLens 2, enabling both surround & elevation audio cues.
You should try out Microsoft's free spatial headphone audio system
xander51.medium.com
Audio Ray Tracing
Similar to Image Ray Tracing, which traces the path of light waves, Audio Ray Tracing can trace the path of Sound Waves.
Jason R:
And now with the introduction of hardware accelerated Ray tracing with the Xbox series X, we're actually able to enable a whole new set of scenarios, whether that's more realistic lighting, better reflections, we can even use it for things like spatial audio and have Ray trace audio so that.
...
Larry Hryb:
Ray tracing audio is the first time I've heard that's interesting.

Jason R:
Absolutely. Absolutely. And that's the thing is what we're really focused on is really driving that next level of immersion.

Larry Hryb:
Yeah.

Jason R:
In your gaming experiences. And that imply, that applies to both the visuals as well as the audio experience that you have.

Larry Hryb:
Yeah, right. I mean Ray tracing is one of those things where people, it's tough to, I mean obviously we're in an audio format, here's a podcast. It's tough to describe but you need to really see it and the texture and just makes scenes and areas just come to life. Right,

Jason R:
Exactly, exactly. And with spatial audio a huge part of it as well as just really putting you in the Play space environment really understanding where the enemies are or being just that much more immersed.
Audio Ray Tracing is part of Xbox Series X's Hardware Accelerated DirectX Raytracing
Hardware Accelerated DirectX Raytracing (DXR) – From improved lighting, shadows and reflections as well as more realistic acoustics and spatial audio, raytracing enables developers to create more physically accurate worlds. For the very first time in a game console, Xbox Series X includes support for high performance, hardware accelerated raytracing. Xbox Series X uses a custom-designed GPU leveraging the latest innovation from our partners at AMD and built in collaboration with the same team who developed DirectX Raytracing. Developers will be able to deliver incredibly immersive visual and audio experiences using the same techniques on PC and beyond.
Project Acoustics
Project Acoustics is an acoustics engine that Microsoft has been working on since 2012.
Project Acoustics – Incubated over a decade by Microsoft Research, Project Acoustics accurately models sound propagation physics in mixed reality and games, employed by many AAA experiences today. It is unique in simulating wave effects like diffraction in complex scene geometries without straining CPU, enabling a much more immersive and lifelike auditory experience. Plug-in support for both the Unity and Unreal game engines empower the sound designer with expressive controls to mold reality. Developers will be able to easily leverage Project Acoustics with Xbox Series X through the addition of a new custom audio hardware block.
Project Acoustics is an acoustics engine for 3D interactive experiences, integrating baked wave physics simulation with interactive design controls.
Project Acoustics is a wave acoustics engine for 3D interactive experiences. It models wave effects like occlusion, obstruction, portaling and reverberation effects in complex scenes without requiring manual zone markup or CPU intensive raytracing. It also includes game engine and audio middleware integration. Project Acoustics' philosophy is similar to static lighting: bake detailed physics offline to provide a physical baseline, and use a lightweight runtime with expressive design controls to meet your artistic goals for the acoustics of your virtual world.
Microsoft Project Acoustics. Contribute to microsoft/ProjectAcoustics development by creating an account on GitHub.
github.com
Our goal is to create audio experiences that seamlessly blend virtual content and reality by improving the acoustic estimation and rendering technology for the full range of physical environments in which humans live, work, and play
Xbox Wireless Headset

Game loud and clear with the all-new Xbox Wireless Headset, featuring auto-mute and voice isolation for crystal-clear chat, intuitive design, and direct pairing to your console.
Best-in-class audio performance


Experience high quality audio with a low-latency, 100% wireless connection to your Xbox console, without the need for a dongle or a base station. Supports spatial sound technologies including Windows Sonic, Dolby Atmos, and DTS Headphone:X for realism and audio precision that fully surrounds you.

Comfortable & intuitive designBest-in-class audio performance
Play comfortably for hours with the ultra-soft earcups, lightweight design, and customizable fit. The rotating earcup dials of the new Xbox Wireless Headset provide an intuitive way to change volume and game/chat balance. Quickly adjust and get back to the game. Fully adjustable mic tucks up and out of the way when not in use.

Crystal clear chat
Voice isolation focuses the mic on your voice to reduce background noise. And when you aren't talking, the auto-mute feature automatically mutes your microphone so you keep comms channels clear, while the manual mute button gives you a privacy option when you need it.

Tailored to you
Use the Xbox Accessories app to fine-tune the audio controls, including equalizer settings, bass boost, auto-mute sensitivity, and mic-monitoring levels. Pair directly to your console with Xbox Wireless radio without the need for a dongle, cable, or base station and connect to your mobile device with Bluetooth® to listen to music or chat while on the go.
Specifications

​
What's in the box
Xbox Wireless Headset
USB-C charging cable (14 inches long)
System Requirements
For use with Xbox X|S, Xbox One, and Windows 10 devices. On supported consoles, some voice chat features may require Xbox Game Pass Ultimate or Xbox Live Gold (memberships sold separately). Windows 10 use requires Bluetooth 4.2+, Xbox Wireless adapter or compatible USB-C cable. Each sold separately.
Materials
Headband: inner steel metal band with foam cushioning
Ear cushions: oval design with polyurethane leather and foam cushioning
Microphones
Mic design: bendable boom with dual mics and Illuminated LED when mic is on
Speakers
Speaker size: 40mm
Speaker material: Paper composite diaphragm and neodymium magnet
Speaker Impedance: 32 ohm
Speaker Response: 20Hz - 20kHz
Controls
Buttons: power/pair, mute, game/chat audio balance dial (left earcup), volume dial (right earcup).

Bluetooth​

Bluetooth version: 4.2 (A2DP, HFP, HSP)
Codec: SBC

Battery​

Internal, rechargeable lithium-ion battery with up to 15 hours of battery life per charge. 30 minutes of charging provides about 4 hours of battery life and recharges to full battery life in about 3 hours when headset is not in use.

Weight​

11 oz (312g)

Virtual Surround Sound​

Supports Spatial Sound technologies like Windows Sonic, Dolby Atmos, and DTS Headphone:X on Xbox Series X|S and Xbox One

Xbox Accessories app​

Adjust equalizer settings, bass boost, auto-mute, LED brightness, and mic monitoring
Last edited: