Looney Tunes
new Looney Tunes looks pretty great imo
HBO Max Launch tTrailer
Already cancelled my HBO Go, am ready for the Max baby
Maximize my closed thread status if old
also
Elmo gets his own talk show
Clearly for kids but Batman showing up is kinda cool
Say hello to HBO Max, the streaming platform that bundles all of HBO together with even more of your favorite movies and TV series, plus new Max Originals.
www.hbomax.com
---------------------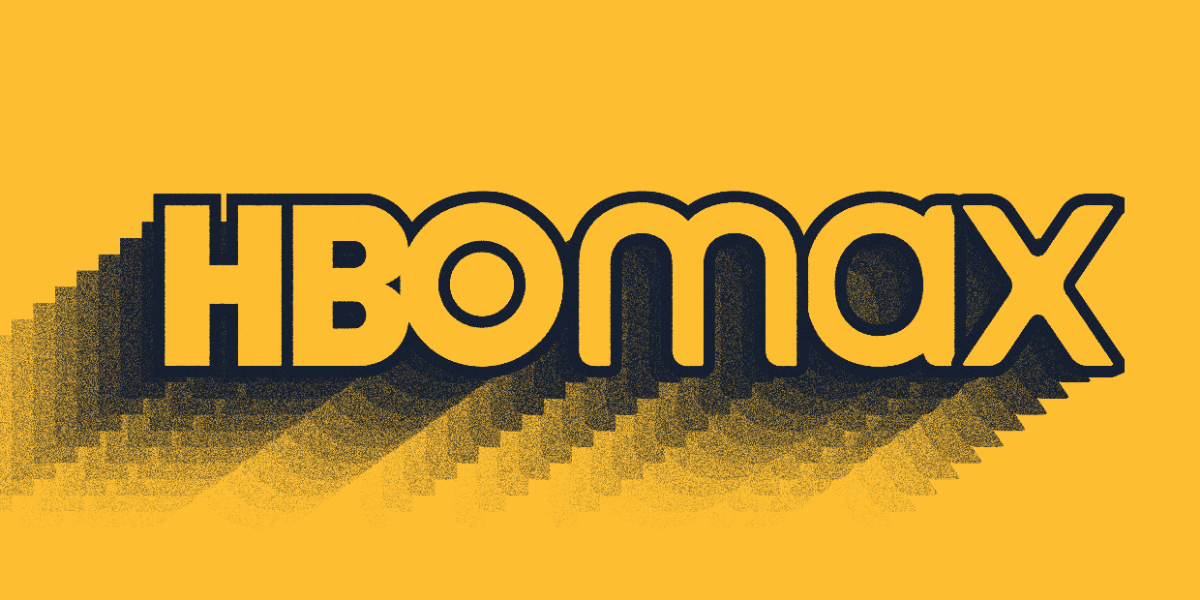 That's some high quality HBO.

www.cinemablend.com
Breakdown of some of the highlights coming to HBO Max
1970s and earlier
Alien (Director's Cut) (1979)
Apocalypse Now (1979)
Jaws 2 (1978)
Piranha (1978)
Annie Hall (1977)
Jaws (1975)
The Thomas Crown Affair (1968)
Dr. Strangelove, or How I Learned to Stop Worrying and Love the Bomb (1964)
The Wizard of Oz (1939)
The 1980s
A Nightmare on Elm Street 5: The Dream Child (1989)
Lethal Weapon 2 (1989)
Pet Sematary (1989)
Police Academy 6: City Under Siege (1989)
Teen Witch (1989)
The Wizard (1989)
A Nightmare on Elm Street 4: The Dream Master (1988)
Big Top Pee Wee (1988)
Die Hard (1988)
Hairspray (1988)
Police Academy 5: Assignment Miami Beach (1988)
The Land Before Time (1988)
Twins (1988)
A Nightmare on Elm Street 3: Dream Warriors (1987)
Empire of the Sun (1987)
Jaws: The Revenge (1987)
Lethal Weapon (1987)
Police Academy 4: Citizens on Patrol (1987)
Raising Arizona (1987)
The Witches of Eastwick (1987)
Aliens (1986)
Critters (1986)
Little Shop of Horrors (1986)
Police Academy 3: Back in Training (1986)
Pretty in Pink (1986)
A Nightmare On Elm Street 2: Freddy's Revenge (1985)
Out of Africa (1985)
Police Academy 2: Their First Assignment (1985)
A Nightmare on Elm Street (1984)
Gremlins (1984)
Police Academy (1984)
Supergirl (1984)
Jaws 3-D (1983)
The Outsiders (1983)
Blade Runner: The Final Cut (1982)
Friday the 13th (1980)
The 1990s
American Pie (1999)
Analyze This (1999)
Boys Don't Cry (1999)
Deep Blue Sea (1999)
Fight Club (1999)
Notting Hill (1999)
The Thomas Crown Affair (1999)
Three Kings (1999)
Armageddon (1998)
Gia (1998)
Great Expectations (1998)
Hope Floats (1998)
Lethal Weapon 4 (1998)
Practical Magic (1998)
Alien Resurrection (1997)
Batman & Robin (1997)
Contact (1997)
Good Will Hunting (1997)
Grosse Pointe Blank (1997)
Selena (1997)
The Devil's Advocate (1997)
A Time to Kill (1996)
Broken Arrow (1996)
D3: The Mighty Ducks (1996)
One Fine Day (1996)
Set it Off (1996)
Striptease (1996)
Swingers (1996)
That Thing You Do! (1996)
Babe (1995)
Batman Forever (1995)
Braveheart (1995)
Die Hard with a Vengeance (1995)
Hackers (1995)
D2: The Mighty Ducks (1994)
Muriel's Wedding (1994)
Police Academy: Mission to Moscow (1994)
True Lies (1994)
Wes Craven's New Nightmare (1994)
Batman: Mask of the Phantasm (1993)
Mrs. Doubtfire (1993)
Alien 3 (1992)
Glengarry Glen Ross (1992)
Home Alone 2: Lost in New York (1992)
Lethal Weapon 3 (1992)
The Mighty Ducks (1992)
Drop Dead Fred (1991)
Freddy's Dead: The Final Nightmare (1991)
What About Bob? (1991)
Dick Tracy (1990)
Die Hard 2: Die Harder (1990)
Gremlins 2: The New Batch (1990)
The 2000's
Sherlock Holmes (2009)
Transformers: Revenge of the Fallen (2009)
In Bruges (2008)
Quantum of Solace (2008)
The Sisterhood of the Traveling Pants 2 (2008)
Slumdog Millionaire (2008)
Tropic Thunder (2008)
The Darjeeling Limited (2007)
Live Free or Die Hard (2007)
Hairspray (2007)
Casino Royale (2006)
Half Nelson (2006)
John Tucker Must Die (2006)
Snakes on a Plane (2006)
Mr & Mrs Smith (2005)
The Sisterhood of the Traveling Pants (2005)
The Family Stone (2005)
War of the Worlds (2005)
Closer (2004)
Harold & Kumar go to White Castle (2004)
Van Helsing (2004)
Cold Mountain (2003)
How to Lose a Guy in 10 Days (2003)
The Lord of the Rings: The Return of the King (2003)
Love Actually (2003)
Scary Movie 3 (2003)
The Texas Chainsaw Massacre (2003)
The 2010s
Downton Abbey (2019)
Hellboy (2019)
Hobbs & Shaw (2019)
Isn't it Romantic (2019)
IT: Chapter 2 (2019)
John Wick 3 (2019)
Joker (2019)
Ready or Not (2019)
Shazam! (2019)
Us (2019)
X-Men: Dark Phoenix (2019)
Yesterday (2019)
A Star is Born (2018)
Aquaman (2018)
Batman: Gotham Knight (2018)
Crazy Rich Asians (2018)
Fantastic Beasts: The Crimes of Grindelwald (2018)
Her Smell (2018)
Mamma Mia! Here We Go Again (2018)
The Meg (2018)
Happy Death Day (2017)
The Lego Batman Movie (2017)
Wonder Woman (2017)
Batman v Superman: Dawn of Justice (2016)
Nocturnal Animals (2016)
Suicide Squad (2016)
Batman vs. Robin (2015)
The Lego Movie (2014)
Unfriended (2014)
Batman: The Dark Knight Returns Part 2 (2013)
A Good Day To Die Hard (2013)
Prisoners (2013)
Batman: The Dark Knight Returns Part 1 (2012)
The Dark Knight Rises (2012)
The Hobbit (2012)
This Means War (2012)
Bridesmaids (2011)
Crazy, Stupid, Love (2011)
Fast Five (2011)
Green Lantern (2011)
Sucker Punch (2011)
Shutter Island (2010)
The Kids Are All Right (2010)
--------------
HBO Max getting the Snyder Cut
Snyder announced his plans during a Man of Steel live-watch
www.polygon.com
The

"Snyder Cut"

is real and it's coming to HBO Max. During a Vero livestream of

Man of Steel

on Wednesday, Zack Snyder finally confirmed once and for all that fans will get to see his mythical edit of

Justice League

. The director's cut will arrive to the streaming platform in 2021.
--------------
Breaking down HBO Now, HBO cable, and internet package deals to unlock the streaming service
www.polygon.com
How to get HBO Max, whether you subscribe to HBO already or not
Breaking down HBO Now, HBO cable, and internet package deals to unlock the streaming service
WHAT'S THE DIFFERENCE BETWEEN HBO, HBO GO, HBO NOW, AND HBO MAX?

First of all, it's important to understand the various versions of HBO that now exist.

HBO: You get this by subscribing through a pay-TV provider, usually a cable company. It gives you access to HBO via old-school "linear" television channels.
HBO Go: This is the digital side of HBO, and it comes with the standard subscription above. If you get HBO through a cable TV package, you can use your cable company account to log in to the HBO Go app or the HBO website to stream all of HBO's on-demand content at your leisure, rather than having to watch it via the TV channels.
HBO Now: This is HBO's stand-alone streaming service. It's a separate subscription that doesn't give you access to HBO's TV channels, but it does give you a login for the HBO website and the HBO Now app, which has all of HBO's on-demand content. If you don't have cable TV and are digital-only, this is the way you would subscribe to HBO.
HBO Max: This is WarnerMedia's new streaming service. It has all of HBO's on-demand content as well as content from WarnerMedia's other brands, including various animated shows, the DC Universe of shows and films, and hundreds of classic movies. This has a number of different subscription options that we'll describe below.
There's no real reason to have anything on this list other than HBO Max, if you can help it. Max gives you all the content the other services offer, along with all the extra WarnerMedia content.
Then it goes to break down who already gets HBO Max, and who doesn't (automatically). Too much to quote
Basically if you have HBO through an App, you should be getting Max automatically, if you have HBO through TV you wont, or something like that. Details the exceptions, worth reading if you are confused
Last edited: