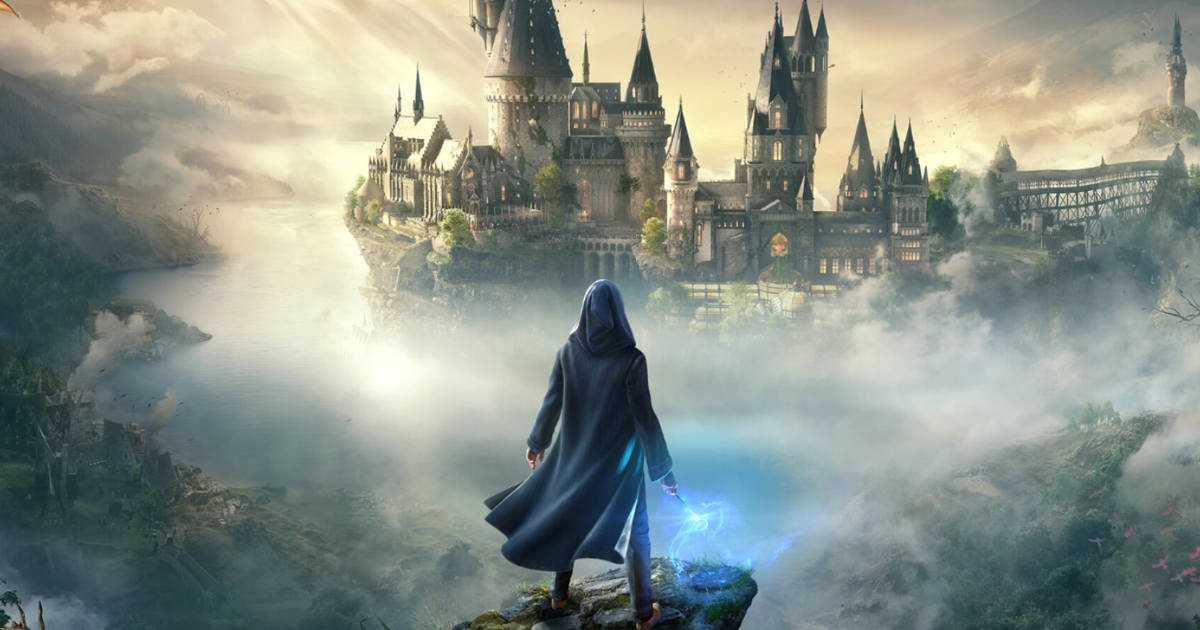 Even without digital data, it is already the biggest Harry Potter game
www.gamesindustry.biz
"Physical sales up 80% over last year's big fantasy game, Elden Ring
Hogwarts Legacy has got off to a very big start at UK games retail, and is comfortably the No.1 game of the week (GfK data).
It is the biggest launch for any Harry Potter game ever, with sales 64% higher than the previous best -- Harry Potter and the Philosopher's Stone from 2001. In fact, the biggest week for a Harry Potter game wasn't a launch week at all, it was the second week of the Philosopher's Stone (due to hype around the movie). Even compared to that week, Hogwarts Legacy was still bigger by 2%.
This result is more impressive when you consider this is just for physical sales. Hogwarts Legacy would have received a substantial number of digital downloads (that data will come later in the week), whereas Philosopher's Stone didn't have any digital sales back in 2001. Therefore, the success will be even more pronounced once all the data is in.
Harry Potter is the 26th biggest video game franchise in the UK, just behind the Forza series but ahead of The Legend of Zelda.
Compared to last year's big fantasy release, which was Elden Ring, Hogwarts Legacy's first week sales are up 80%.
82% of Hogwarts Legacy's sales were on PS5, with the remaining 18% on Xbox Series S and X
. Digital sales will likely reduce that gap between the two platforms as Xbox's digital share tends to be higher than it is in physical (in part due to the popularity of the digital-only Xbox Series S)."
Here is the GfK UK Boxed Top Ten for the week ending February 11, 2023:
| Last Week | This Week | Title |
| --- | --- | --- |
| New Entry | 1 | Hogwarts Legacy |
| 2 | 2 | God of War Ragnarok |
| 1 | 3 | FIFA 23 |
| 4 | 4 | Mario Kart 8: Deluxe |
| 11 | 5 | Animal Crossing: New Horizons |
| 5 | 6 | Call of Duty: Modern Warfare 2 |
| 3 | 7 | Dead Space |
| 6 | 8 | Nintendo Switch Sports |
| 7 | 9 | Minecraft (Switch) |
| 18 | 10 | New Super Mario Bros U Deluxe |
Biggest Harry Potter Game Launches (GfK data)
| Position | Year | Title |
| --- | --- | --- |
| 1 | 2023 | Hogwarts Legacy (Warner Bros) |
| 2 | 2001 | Harry Potter and the Philosopher's Stone (EA) |
| 3 | 2010 | LEGO Harry Potter: Years 1 - 4 |
| 4 | 2002 | Harry Potter and the Chamber of Secrets (EA) |
| 5 | 2005 | Harry Potter and the Goblet of Fire |
| 6 | 2004 | Harry Potter and the Prisoner of Azkaban (EA) |
| 7 | 2007 | Harry Potter and the Order of Phoenix (EA) |
| 8 | 2010 | Harry Potter and the Deathly Hallows Pt 1 (EA) |
| 9 | 2009 | Harry Potter and the Half-Blood Prince (EA) |
| 10y | 2003 | Harry Potter: Quidditch World Cup |
| 11 | 2011 | Harry Potter and the Deathly Hallows Pt 2 (EA) |
| 12 | 2016 | LEGO Harry Potter Collection (Warner Bros) |
| 13 | 2001 | LEGO Creator: Harry Potter (Focus) |
| 14 | 2012 | Harry Potter for Kinect (Warner Bros) |
| 15 | 2005 | Harry Potter Collection (EA) |
| 16 | 2004 | Harry Potter Deluxe Edition (Aspyr) |
Last edited: