This is Windows XP out of the box in 2001.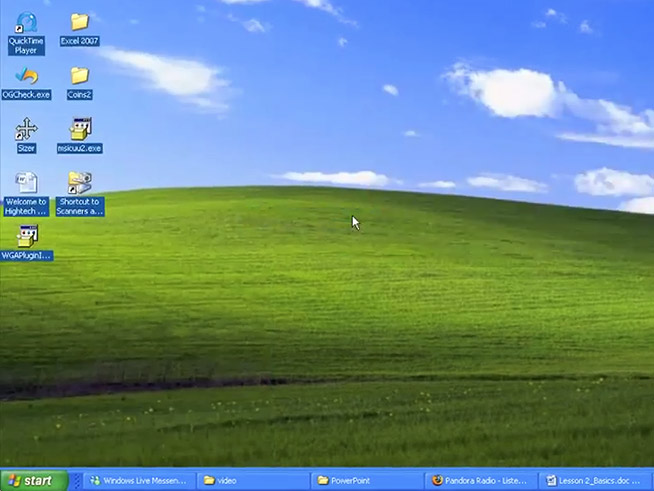 And THIS is what XP could have looked like with custom desktop environments.
Software like Litestep, and LDE completely replaced the Windows Shell, allowing you to use completely new and custom desktop environments that you could also customize to your liking. That's what resulted in the themes you see right here and how much of a DRASTIC change they are from regular windoinks. The sheer variety and crazy stuff you could do with different windows themes was fucking insane, and if there was anything about the existing desktop you don't like (and let's be real, the Windows desktop environment, as good as it is, has a LOT of fucking problems) you could easily just download a different shell and customize to your hearts content. Even if you didn't want to do that, Windows XP also just... came with different themes out of the box. you had color themes like Luna, Royale, Zune, and Royale
Noir.
not only that, but you had a CLASSIC theme that you could easily use with windows XP and Windows 7 in the coming years, that looked a lot like 90s windows.
Windows 10 does have alternate themes, but they've regressed to just color changes, no classic. not to mention how fucking BASIC they are. You can change the system color, the sounds, the background, and the cursor. No icon change, no taskbar change, Nunavut. I wouldn't be that bothered, but Windows XP just looks better in different colors than Windows 10. Would rather have a bright blue with gradients than just a bright blue- and even then, Windows XP had better theming capabilities.
The issue is that Windows 10's shell is so completely and utterly secured and locked down that you can barely customize any of it. ESPECIALLY the fucking metro apps. your start menu, settings, Xbox app, all that crap is now hardcoded to be in metro, and that means that you can't change icons, or color theme, gradients, anything. Windows XP and 7 let you poke around in the operating system because it's YOUR OS, so you deserve full control. If that means dressing the interface up to look like Hannah Montana, so be it. But now... you can't do JACK SHIT. You're stuck with this OS the way it looked, and the only way you're gonna change that is if you purchase Windowblinds 10, which is a fine customization tool and all, but like I'd prefer if Windowblinds theming functionality was just hardcoded into the system. I want the ability to select past windows versions as the theme, let me relive the XP and 7 nostalgia Microsoft! Not to mention that Windowblinds still doesn't let you customize the look of the metro apps, let alone overhaul the interface like LItestep did back in the glory days of XP.
Windows 11 marks a new era for Windows. I think Windows 11 is the best looking windows we've gotten since 7, on the visual front. The glass themes really show how MS's visual style has evolved and progressed since the days of 2015. But I'm still gonna want more than that. I'm gonna want the ability to make 11 look like a god damn Spaceship interface. I'm gonna want the ability to make it look like the innards of a peeled grape. I'm gonna want the ability to make it look like Windows 3.1. I can't do that when MS has hardcoded the OS to such an extent that I can hardly customize jack without proprietary paid software from years ago that has questionable compatibility on modern operating systems.
Anyways... let me set a timer for how fast this will get to Page 2.
Last edited: