I love building my own rig, I've been doing it since 1998, ever since I put my first VooDoo into a motherboard I've been in love with it.
An RTX 3090 GigaByte Aorus is $3999.99 on Ebay. I fucking hate scalpers. I fucking hate crypto-miners, I hope they all choke on their braces but not really anything to be done about the current situation except play smart.
Resident Evil VIII is coming up next month- the plan is to wait to see if it's really as good as everyone is hoping, but I loved VII and assuming this follow up nails it, I'm looking to upgrade. iBuyPower has rigs that you can customize, and I'm looking at a build that seems very attractive to me.
I need your help, Gaffers. I'm posing a few questions:
1) Is the build I'm proposing (linked below) the optimum build for gaming? If not, can you please give me pointers on how to improve? Assume there is no budget, although I of course want to be cost effective.
2) Why does the iBuyPower metric indicate that the Ryzen 7 5800x provides better performance than the i9 and even the threadrippers? Take a look at the expected performance for CyberPunk (another game I want to play at max settings).
3) Should I do AIO cooling or a tube/reservoir kit?
4) Finally, can you help me formulate a plan so that I can run these next gen games with respectable settings at 60+ fps? I am looking into all of this but I get seriously conflicting reports from various sources.
Stats:
Case :: Thermaltake Suppressor F31 Tempered Glass Gaming Case
Case Fans :: 3x [ARGB] Thermaltake Pure 12 ARGB Sync Radiator Fan TT Premium Edition 120mm Fan
Processor :: AMD Ryzen 7 5800X Processor (8X 3.8GHz/32MB L3 Cache)
Processor Cooling :: Thermaltake Water 3.0 360 ARGB Sync Edition RGB Liquid Cooling System
Memory :: 32 GB [8 GB x4] DDR4-3200 Memory Module - ADATA XPG SPECTRIX D41 (RGB LED)
Video Card :: NVIDIA GeForce RTX 3090 - 24GB GDDR6X (VR-Ready)
SLI Bridge :: None
Motherboard :: GIGABYTE X570 AORUS MASTER - WiFi 6, ARGB Header (2), USB 3.2 Ports (1 Type-C, 5 Type-A), M.2 Slot (3)
Power Supply :: 650 Watt - Standard 80 PLUS Gold - Free Upgrade to 750 Watt - HIGH POWER 80 PLUS Gold
Primary Storage :: 1 TB ADATA XPG GAMMIX S50 Lite M.2 PCIe NVMe Gen 4 SSD - Read: 3900MB/s; Write: 3200MB/s., Gen 3 Speed: Read: 3400MB/s; Write: 3000MB/s
Here's the link to the proposed rig:
Custom Gaming PC - 10 years of award-winning Custom Gaming Computers & gaming laptops custom-built for PC gamers. Build the best Gaming PC at iBUYPOWER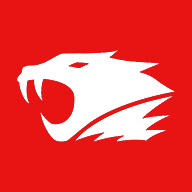 www.ibuypower.com
Also I'd like to get different cases in the custom rig but the building utility seems to restrict cases. Like I can't get the Thermaltake Core P8 in any of these builds.