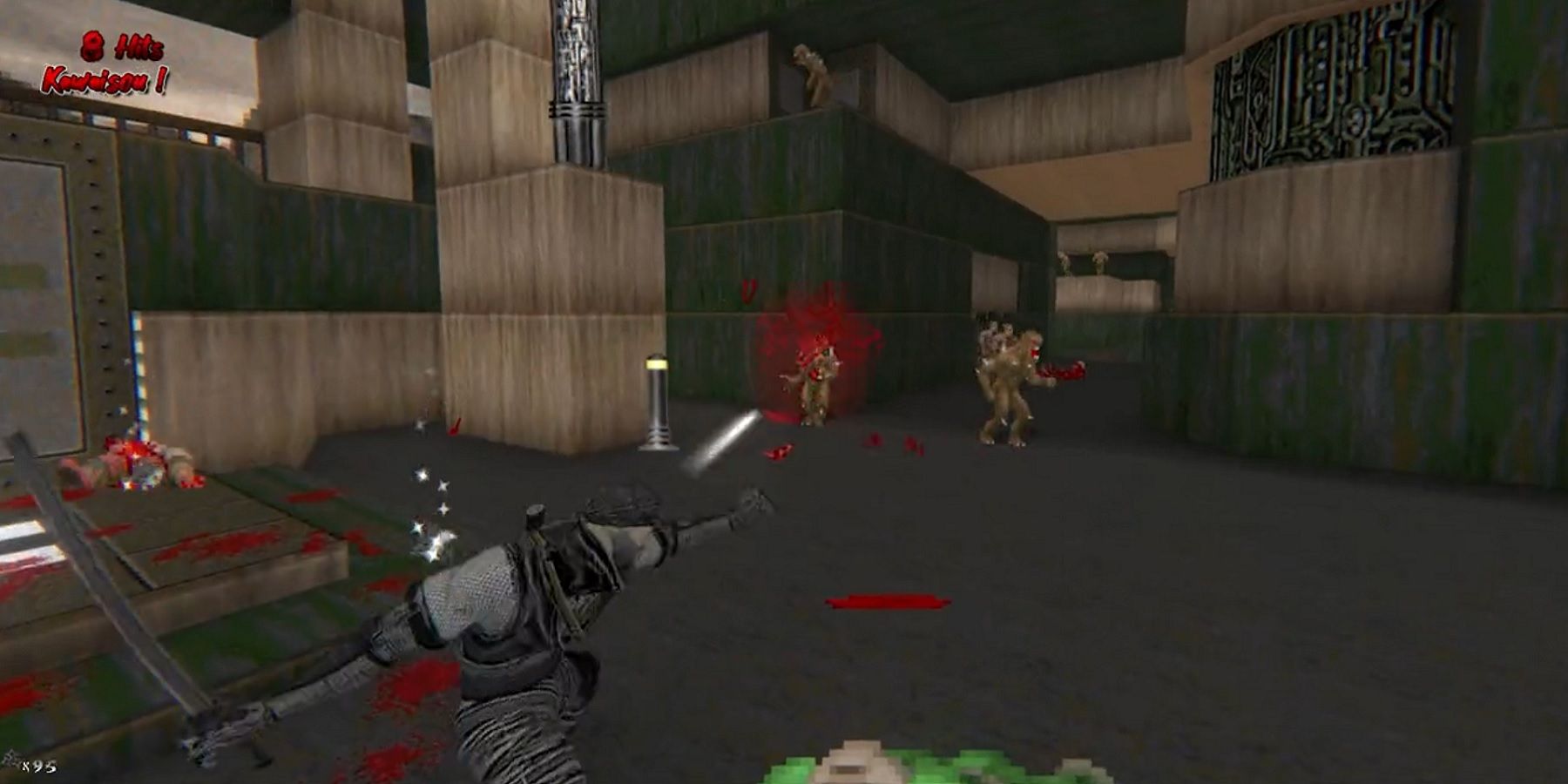 Throughout the ages, Doom has always been known as a pretty violent game with a lot of mods, but only now has someone thought to include ninjas.
gamerant.com
A modder by the name of edy pagaza has recently uploaded a video to YouTube which shows a trailer for an upcoming Doom mod, and it looks utterly insane. Referred to as "Doom Shinobi," it pretty much does exactly what it says on the tin, in that it puts the players in the shoes of a ninja who is tasked with ridding the depths of hell from the pixelated demons. That's right, it basically turns the original Doom into a Ninja Gaiden-style action game.
The trailer shows off the kind of maddening action that players will be experiencing once the mod comes out. Accompanied by a heart-pounding soundtrack, the protagonist slices and dices through imps and gunners, hacking away, throwing stars at Cacodemons, and engaging in feats of acrobatics that are associated with the elite skills of a ninja. There are a lot of interesting and game-changing mods for Doom out there, but this could be the first time that someone has thought to combine the granddaddy of FPS games with violent martial arts.
There's not a lot of information about
Doom Shinobi
, but then there's probably not much that needs to be told. The brief teaser pretty much says everything about it. It's also expected to be out on February 13 though there doesn't appear to be any link to a download page just yet.