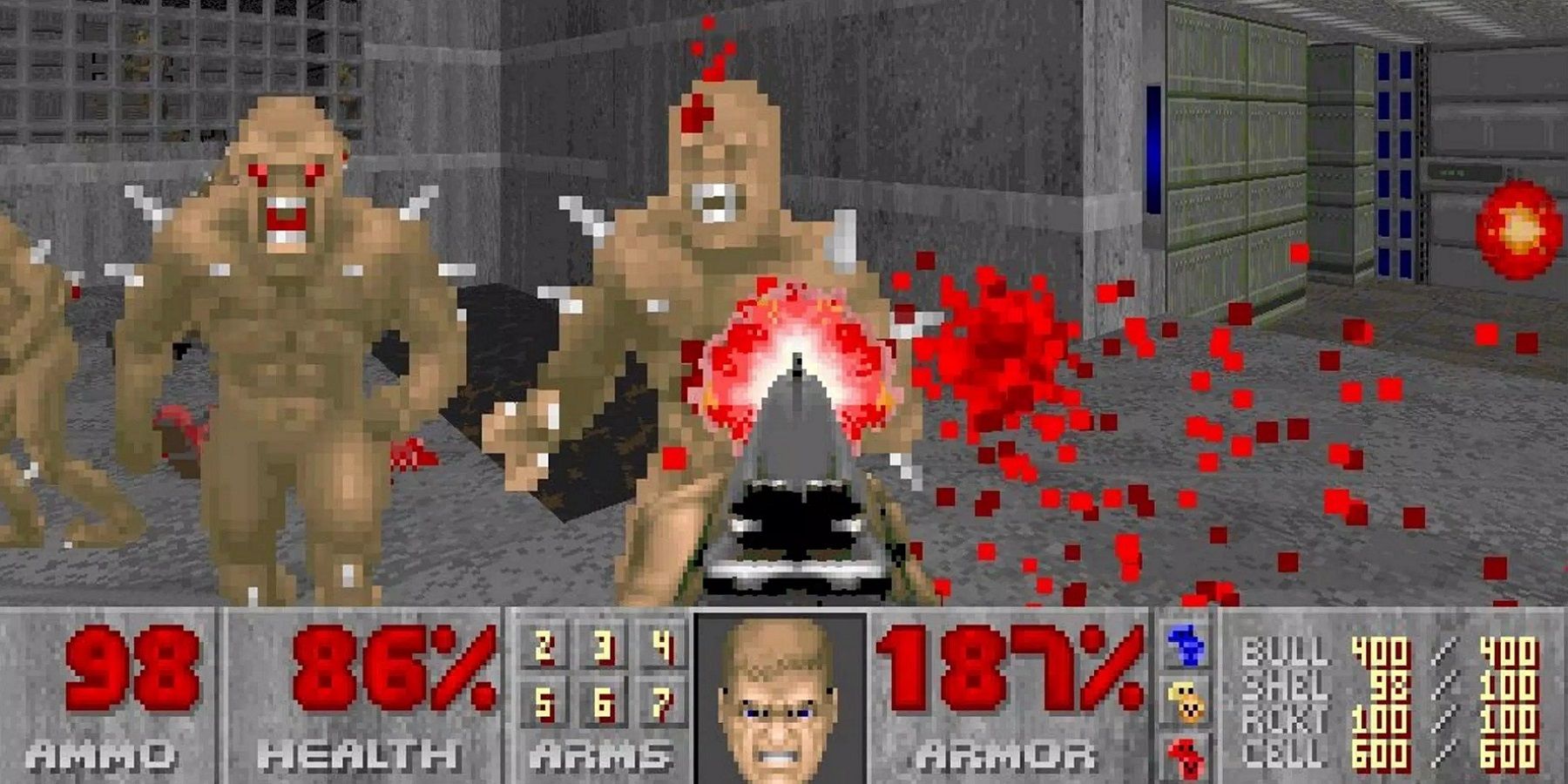 Doom is the poster child of video game modding, and this one person manages to take the original and create an Inception-style amalgamation.
gamerant.com
One recent example is by kgsws, a YouTube user who recently uploaded a video of them getting
Doom
to run within
Doom
itself. It sounds pretty bizarre, but the end result is something to behold. There's a fairly lengthy discussion on coding, and the modder can be seen tinkering with the game by changing states of enemies and items. It then moves to them building a one room map, on which is a screen showing a running demo of the game. Essentially, kgsws is watching a playthrough of
Doom
while also running around inside the classic FPS.
Things don't end there, either. They then take control of the second
Doom
game to show that it's possible to play either one, though the second version doesn't have sound. The video then shows a custom-built cinema, which shows the game as a kind of movie. There are so many
wild things that Doom can be played on
, and kgsws' own port is just one of many astonishing ways people can mod this beloved title. Examples by other fans include porting it to an iPod Mini, a vape pen, an old scanner, an ASCII text terminal, and someone has even got it to run inside
Minecraft
.