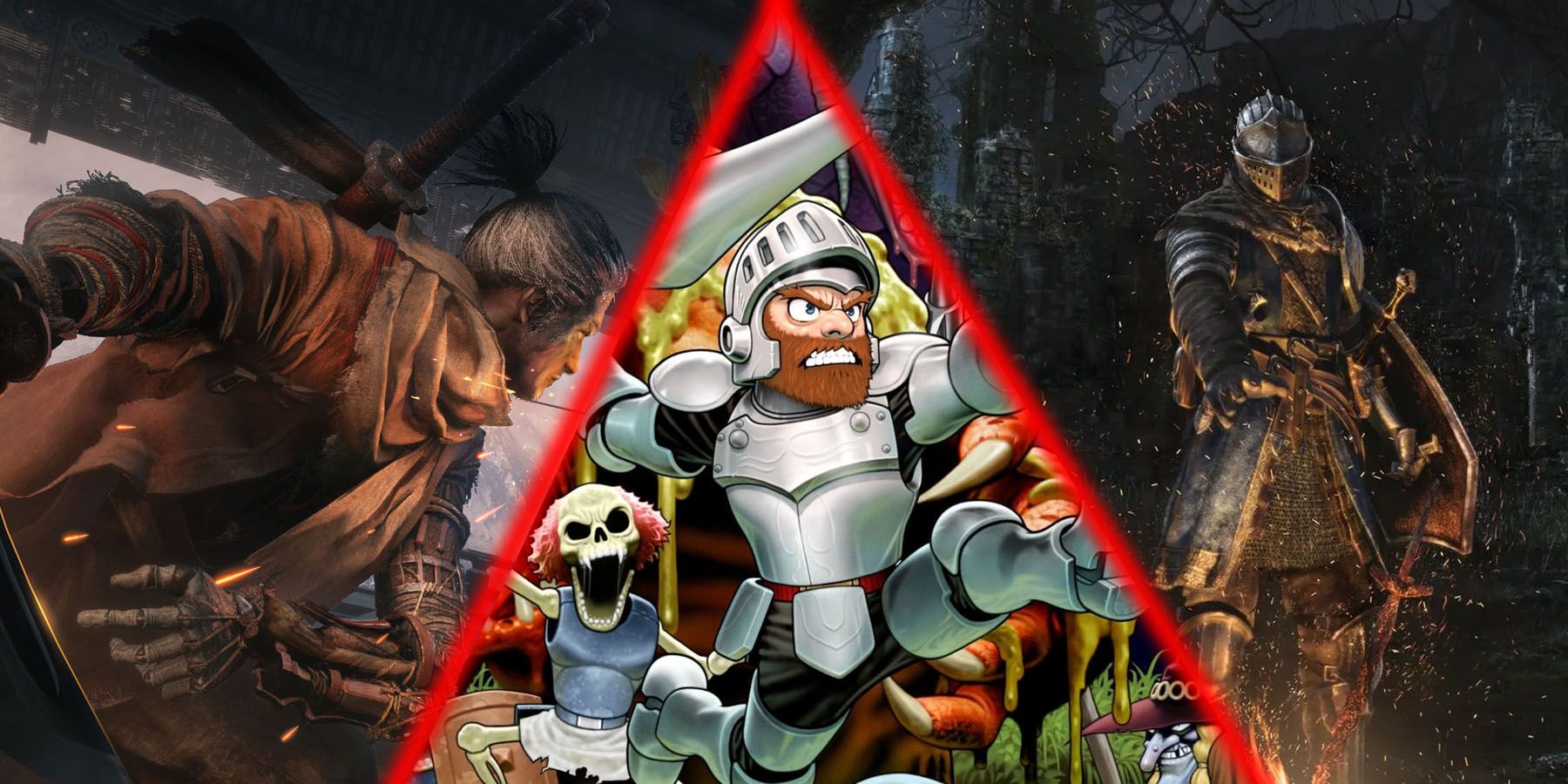 In a recent survey, Japanese gamers were polled about the most frustrating and spirit-crushing video game that they have ever played.
gamerant.com
A poll was conducted by Japanese game website Inside-Games, surveying players on what the most frustrating, spirit destroying video game that they ever played was - with some expected and unexpected results.
The top five games were featured in this article, and the survey data was based on 848 responses from Japanese gamers that had been asked "what is the most frustrating video game?" The games in this poll were chosen based on difficult levels, mysterious and complicated puzzle elements, or even other factors like the control scheme of the game in question.
At number 5 of this poll was From Software's Sekiro: Shadows Die Twice, which is rather appropriate considering the studio is famous for its brutally punishing difficulty. Much like its other franchise Dark Souls, the game requires the player to learn the ins-and-outs of the game's combat, with important details suich as precise moments to parry an enemy's attack. Many of these responses include being stuck on Sekiro's mini-bosses, or even the basic enemies.
In fourth place of the poll was Capcom's Ghosts 'n Goblins, a retro NES classic and side-scrolling platformer where loads of enemies are the main point of frustration. Unsurprisingly, in third place was another From Software title, the first Dark Souls game. This infamous game gave Japanese fans a lot of trouble, with Dark Souls' boss fights being the prime reason cited,
Surprisingly, the game that took the silver medal of the poll was the original Resident Evil game on the PlayStation 1. According to the responses from Japanese gamers, the main point of frustration was a combination of factors, from the game's oppressive atmospher to the many jump scares from the game's dogs or crows. The game's poorly aged tank controls also contributed to this placement.
However, the one game that took first place in the poll was indie hit Undertale. Despite its premise, players can also partake in Undertale's Genocide route where it has the player mercilessly slaugthering every creature they encounter. These fans found it not only a grind, but also the final boss of this route to be the peak of frustration, some citing several hundreds of attempts of failure. Considering the boss itself is meant to punish the player for even pursuing this path, it's rather fitting.