Metacritic:

66


Opencritic: TBU



JETT: The Far Shore for PlayStation 5 game reviews & Metacritic score: JETT: The Far Shore invites you on an interstellar trip to carve out a future for a people haunted by oblivion in this cinematic action-adventure. As scout Mei,...
www.metacritic.com
Game is out tomorrow.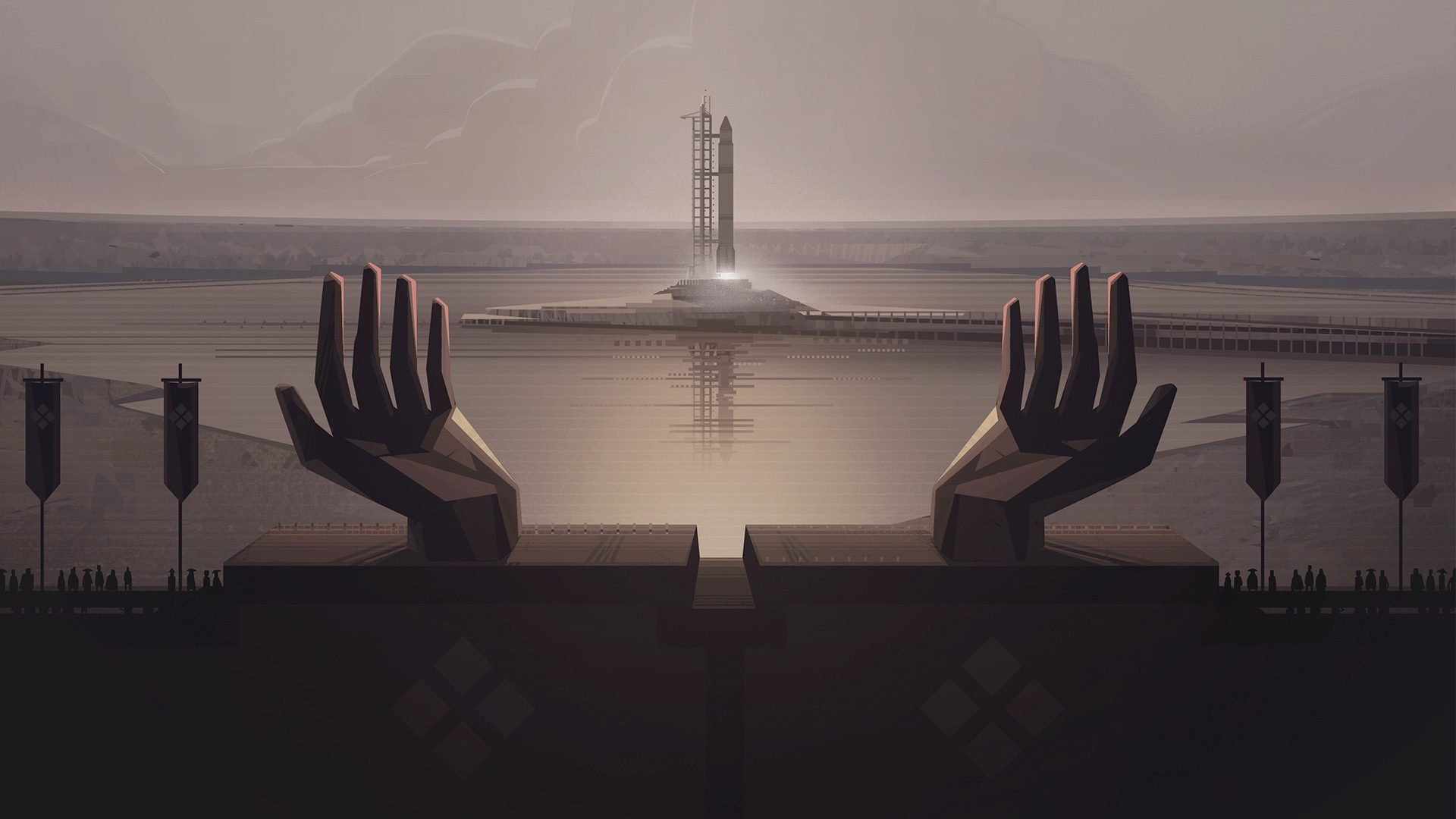 The game's creator on building a new science fiction cosmos that feels finite and traversable.
blog.playstation.com
Inverse
90
You can't outrun the sheer horror of existence, but Jett: The Far Shore lets you try. Its heavy narrative is a perfect complement to its exhilarating gameplay.
God is a Geek
80
JETT: The Far Shore is a cathartic trip that makes you feel a part of something special in such an unknown and beautiful new world.
Hey Poor Player
80
Jett: The Far Shore provides a truly otherworldly experience. With a unique look, stunning soundtrack, and a ship that controls like a dream, strap in and fulfill Jao's directive. Late game choices take the wind out of things a bit, but I still recommend taking a journey on the far shore.
Vandal
78
Quotation forthcoming.
IGN France
70
A pleasant game for anyone willing to explore its abstract universe and general design. The story does captivate, helped with a great audio, but the end feels like unfinished.
All this publication's reviewsRead full review
IGN Italia
70
JETT - The Far Shore is an adventure that, at its best, conveys a sense of absolute freedom to the player in the exploration of an alien planet. The setting is full of ideas ... and it is a pity that many of these are not fully developed during the story. From a stylistic point of view, the contrast between the minimal graphic style and the orchestral soundtrack is excellent and gives a unique character to the work.
All this publication's reviewsRead full review
SpazioGames
70
Impactful and unique, JETT The Far Shore is an interesting space adventure, contemplative and thoroughly unique.
All this publication's reviewsRead full review
Screen Rant
70
JETT: The Far Shore provides a solid experience with fantastic flying mechanics, interesting world lore and a keen grasp of the spectacle of space exploration.
All this publication's reviewsRead full review
Wccftech
70
Jett: The Far Shore is a stylish, fascinating, and challenging work of art that may inspire you to say some very naughty words. While it sometimes succeeds as a chill exploratory experience, iffy controls, poor navigational tools, and overly convoluted missions often harsh the game's vibe. That said, if you're the type that can appreciate a game for its world and message, despite some issues with its minute-to-minute gameplay, feel free to join the Jett set.
Player
67
JETT reaches for the stars, and it is tantalising to watch it do so. It's a shame that the camera cuts away just as it looks like it's going to get there.
Press Start Australia
65
What you will have to take note of, is the totally inconsistence frame rate. The game often chugs and gets choppy at certain points for no discernible reason, with some of the bigger set piece moments running fine, while regular exploration at high speeds can really have an impact on performance. I wouldn't say it's terrible, but definitely noticeable when they're often unexpected, and happen often enough that you never truly forget about them.
Everyeye.it
63
It wasn't clear before release what Jett: The Far Shore wanted to be, which was as alien as its setting. Unfortunately it is not even now. It is a not at all veiled reference to the intuitions of No Man's Sky, but having adapted that playful structure to a narrative that exists and also has not indifferent apexes. The problem is almost entirely in the gameplay, which together with unresponsive controls transforms even the simplest of activities into a grueling struggle with the game system. A real shame, unfortunately, since the game was intended as a placid and relaxing experience.
NME
60
JETT: The Far Shore makes a good first impression with its retro sci-fi visual design and expressive flight model. But it's difficult to connect with its story and your team when you have limited scope to make discoveries and supposedly dangerous events prove trivial to deal with. Only in the final stages does it let you spread your wings a little, and feels more powerful as a result.
Push Square
60
While it presents itself well and has some neat ideas, Jett: The Far Shore never launches into the stars. Flying around, soaking in the atmosphere, and gathering info on a foreign planet is relaxing fun, but it's scuppered by messy combat scenarios and a story that falls flat. You may get some enjoyment from this, as does have its moments — just don't expect it to hit the stratosphere.
GamesRadar+
60
Jett: The Far Shore is a frustrating jaunt through space, with a stunning world and narrative let down by clunky, awkward controls.
Eurogamer Italy
60
JETT: The Far Shore is a space opera with a soundtrack so outstanding, an art compartment so beautiful, and a narrative premise so compelling that in the end it really hurts to find out that it's just an old-fashioned, "normal" video game. This team can and will create something a lot more compelling.
WellPlayed
55
JETT: The Far Shore has moments of brilliance, but they're buried under an overload of mechanics that aren't enjoyable and a general lack of polish. Similarly any philosophical value in its narrative ideas is ruined by needlessly obfuscated dialogue. There's something to be discovered here, but it's just not worth the trip.
Slant Magazine
50
Beautiful and elegant though it may seem on the outside, the game too often lets its stylistic tics drag the experience into varying degrees of frustration.
GameSpot
50
Jett: The Far Shore is at its best when you're speeding through the air and provided with the agency to figure out how to reach your destination, not slowly hovering around a space and having someone hold your hand through every step of a puzzle. Regular occurrences of the latter drag down the whole experience, and the overall narrative--though intriguingly set-up--ultimately ends in an unfulfilling way, with protagonist Mei feeling too detached from the story and the themes it's trying to explore.
Last edited: