VGC probing the brain of the maverick designer behind the 2021 VGA GOTY winner It Takes Two, about to appear at Keighley's show likely to
fuck shit up
once again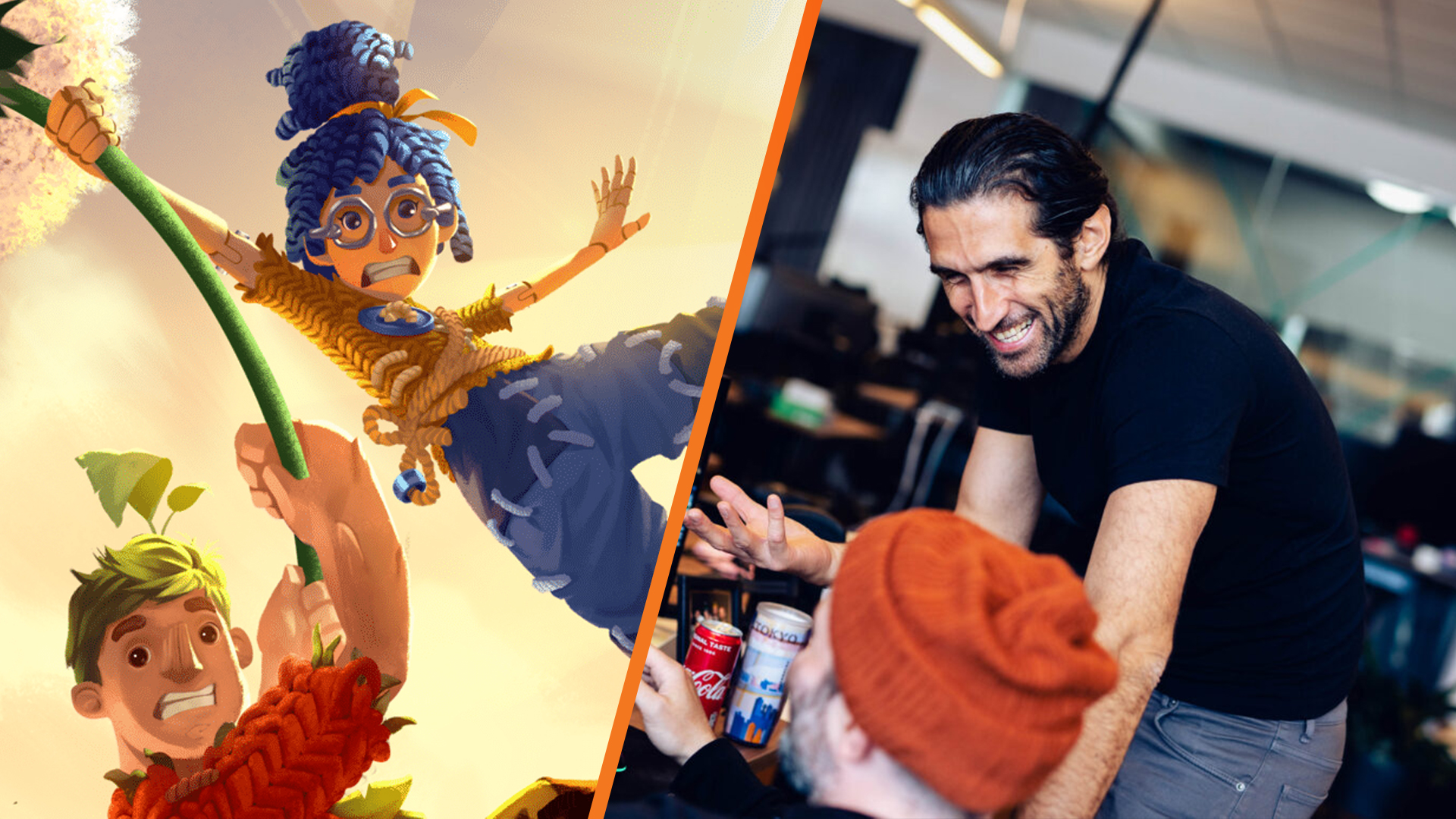 VGC caught up with the outspoken Hazelight director ahead of the Switch release of It Takes Two…

www.videogameschronicle.com
Looking back at It Takes Two:
"You know, it's funny, most of the time I don't play games I've been involved with," he told us when asked if he had a specific section he looked back on fondly. "We're so focussed on the next game… I can't say it's only one [Ievel], but I'm still looking back on it now thinking 'this is a fucking good game'[Laughs]". That confidence and self-belief is a trademark of Josef Fares' uncensored frankness.
For an entirely co-op experience to sell 7 million copies as of July 2022 feels like a hugely impressive feat, but Fares thinks it may have something to do with just how unexplored the genre is in the gaming space.
"We don't have many great co-op games. That's one of the reasons people want to play it together, and obviously, we've been seeing considering how It Takes Two is selling: it's a huge genre. You cannot play it alone and how don't have any games like that. It's literally A Way Out that started doing that. We're still getting fan mail every day, it's cool to see.
Looking forward:
It's now been a year and a half since It Takes Two debuted, and Hazelight is hard at work on his next game. Fares is uncharacteristically coy on the new project, likely well aware that following a game that almost cracked 90 on Metacritic is a far steeper task.
"We're making good progress, but there's a lot more to do," he said. "It's definitely going in the right direction. And it'll be something really fucking cool." That much is almost guaranteed. Fares tells us that the game will be a "surprise in a good way," and that he'll be at

The Game Awards

2022 to present Game of the Year to this year's winner.
While this seems like a natural place to reveal the next game, he stops short of confirming he'll show what's next on

Geoff Keighley

's stage. "Get ready for me man, I'm coming. Trust me… it will blow your fucking mind."