I went from 360 to PS4 to PS5, and had almost no hands on time with the XBO generation
Black friday deal for 300CAD was too good to pass up, I was never exactly looking for one of these but at that price I thought I may as well have exposure to the Xbox side of things and Gamepass.
First impression: What a smol boi! I knew this buying it already, but it's different seeing it, and being used to one of the biggest consoles in the PS5 which looks like an alien civilization landed a spacecraft on my TV stand. The boxy design of the SS I would say generally has a better build quality than the plastic collars of the PS5, the black vent area does get hotter than any surface area on the PS5 but I'm not concerned about this as it seems to be normal for all of them, and just tells me the metal grille is doing some heatsink duties. While warm and moving some air, it never has gotten louder than a murmur at ear-to-console distance.
The controller is a bit less impressive, my first reaction was that if you're sensitive to this it feels slightly cheaper than my two year old used Dualsense, the disposable battery bay door, also the lack of integrated mic, there were a few moments I missed the touchpad, and the vibration motor doesn't compare to Dualsense haptics which truly do feel a gen above. Games that use the Xbox Impulse Triggers aren't as far behind. Games that use the old style vibrations alone feel old in this aspect.
On the performance: Games that are made for the Series...Series? Look totally fine! I barley mind the usual 1080p-1440p performance of the Series S next to the closer to 4K outputs of the larger consoles. If I want to notice, I can be like, ok yeah I remember that grass being sharper, but generally not an issue for me. I see pop-in and stuff on Infinite, but this is also true for the SX, it looks nearly as good as it looks there, just at a lower resolution which I'm totally fine with.
The only place where things get fugly is that the Series S has to run Xbox One/One S versions of games that aren't patched to support it and not the One X version, which means games working from 720p-900p. Now that difference from 720p-900p was quite noticeable vs 1080p much more than 1440p to 4K or even 1080p to 4K I recon. Some unpatched XBO titles I'm just like, how did you live like this lol.
The OS: Really nice! Like I said I've been PS4 and then PS5 so I've been separated from Xbox for many years, but the OS instantly feels at home to me. Settings are easy to understand, and the Modern UI with sharp squares and slick animations does imo give an air of more modernity, even if the Modern design language is itself years old now.
Also an interesting thing - the two QoS settings in networking, I don't really know if they're what did it, but this is the ONLY place game streaming from the internet has worked well for me. I tried it on PC at Infinite's launch and it was just no good, but I was catching up on some Gears here and it was working totally fine, unlike that lag fest I had tried on other platforms. I've tried Stadia as well as Xcloud on PC and it just never worked this well. Interesting. The networking for multiplayer has also been working great. Also slick -- while I was playing it prompted me that there was a better way to play with a local install, and if I wished would install that in the background while it kept streaming the game, and of course all being on the Microsoft account everything would just carry over. Night mode scheduling and independent or completely off light settings for the glowing Xbox logo on the controller are great, even a yellowing filter, which despite the scientific question mark, does seem easier on my eyes and I set up all my computers and phones on that schedule. All really slick. Is Microsoft a software company or something?
Random tidbit: I turned on all the CEC features, and while it's cool it can turn the TV on and off and control the volume, I don't get why it needs me to then press the xbox button again to switch to its input after I figured out that setting, and not just auto switch to itself like the PS5 does. Also keeps switching game mode on and off depending on game and video content, and I guess that's technically optimal, but my TV keeps telling me about it, I think the PS5 just keeps it on at all times.
What's impressing me the most is the landed cost of 345CAD (black friday sale, plus tax) of the Series S. I paid 730CAD for the PS5 before the price hike which would be like 750 now. So that's
47%
of the big boi console cost, while still being, and this might get political, but a clear next gen experience, with the all PCI-e SSD system, Zen 2 CPU cores, and the same GPU architecture, it's just cut down to doing what the big consoles do at 4K, down to 1440p, or sometimes what they might do at 1440p at 1080p etc. This seems totally fine to me for the cost sensitive or people like me who had a PS5 and wanted exposure to the other side.
There's been all this talk about it being an albatross and developers wanting launch requirements canned (I'm afraid to ask at this point what that even means), and the 8GB available to games might become the first limit I'd imagine, but we're just not in the 7th gen and before here anymore, time moves on and so do tools, we don't code to every register of a console, and if the Series S is struggling in the future there are many ways to pare down for it, as well as tools getting more efficient about streaming what's needed in and out. Besides, call me when so many games aren't still written for 8th gen before telling me this is holding anything back, I don't see it.
TL;DR - after...7, maybe? Years away from Xbox, turns out it's a really nice place to be! There are things I like better about each platform and software items I wish each would steal from each other. It's been getting a lot of use time because it's new and I'm excited to have Xbox exposure as well this gen after almost entirely missing the XBO gen.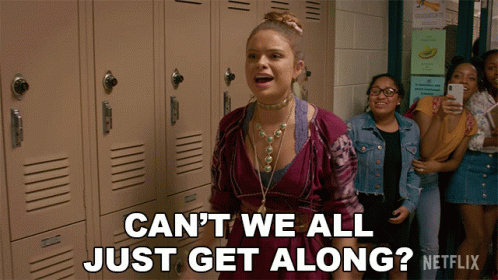 also still feels like I robbed someone to be playing Deathloop and Infinite and so on for $1 lol
Last edited: