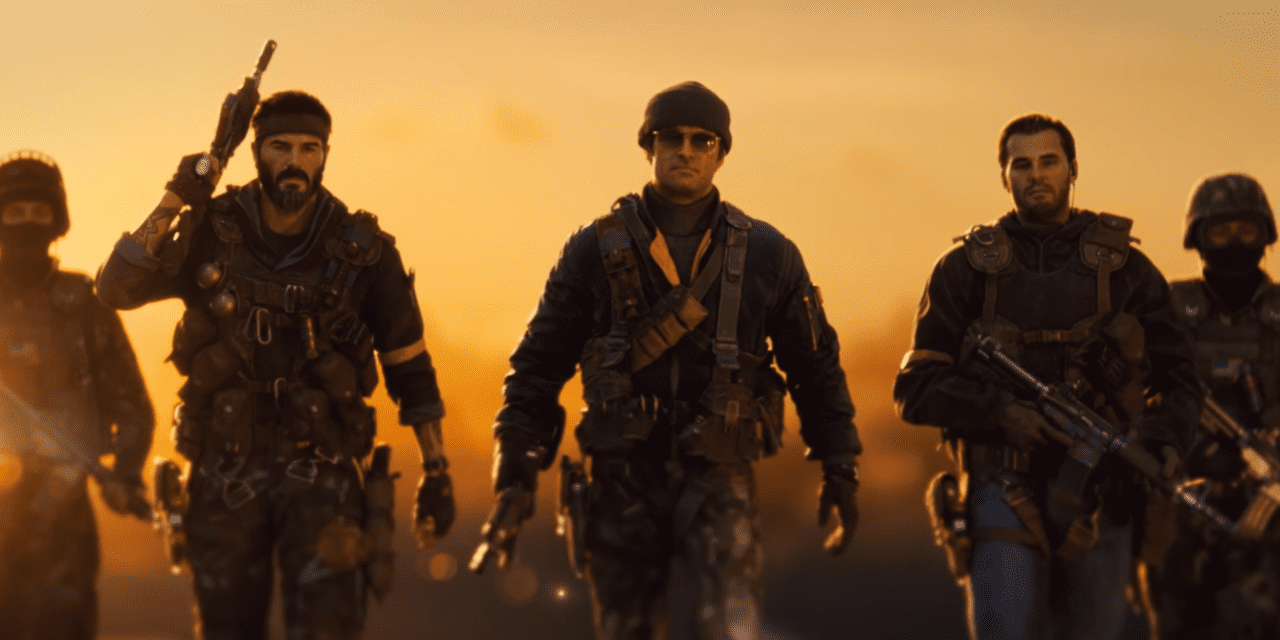 Microsoft Corp. has in the last few years gotten a bit of an anti-competitive pass from U.S. regulators, after its long legal battle with the Justice...

www.marketwatch.com
Record-breaking tech acquisition is likely to face regulatory scrutiny, as Microsoft could turn popular Activision game into exclusives for it's own platforms.
Microsoft Corp. has received a pass from regulators keen to take on Big Tech in recent years, but it may have just forfeited that pass by making a run at the biggest tech acquisition in history for a company fraught with issues.

The software behemoth plans to purchase troubled videogame maker Activision Blizzard Inc. (ATVI, +25.88%) for $68.7 billion in cash, which would exceed Dell's deal to buy EMC for $67 billion in 2015 as the largest tech deal ever. While antitrust scrutiny has kept companies like Facebook parent Meta Platforms Inc. (FB, -4.14%) or Google parent Alphabet Inc. (GOOGL, -2.50%) (GOOG, -2.50%) from making such a deal, Microsoft has largely escaped such scrutiny.

Dan Ives, an analyst with Wedbush Securities, said that Microsoft (MSFT, -2.43%) is taking advantage of being currently out of regulators' viewfinder, as they have been focused on making cases against Facebook, Google, Apple Inc. (AAPL, -1.89%) and Amazon.com Inc. (AMZN, -1.99%).

"[Microsoft Chief Executive Satya] Nadella saw a window to make a major bet on consumer while others are caught in the regulatory spotlight and could not go after an asset like this," Ives said in a note to clients early Tuesday.

But it's unclear if even Microsoft will be able to swallow a deal like this. Activision's shares closed at $82.31 on Tuesday, well short of the $95-a-share price Microsoft agreed to pay, a sign that Wall Street believes this deal could hit a wall with regulators. Cowen analysts on Tuesday said that the gulf between the acquisition price and the going rate means that "the market appears to be pricing in a roughly 1-in-3 probability that the deal gets blocked."

In regards to the antitrust threat, many analysts pointed out that after the acquisition of Activision, Microsoft would still be the third-largest videogame company globally, trailing China's Tencent Holdings (700, -0.27%) and Japan's Sony Group (6758, -12.12%). While this suggests that the merger would not give Microsoft a dominant position in the videogame industry, it could still seriously alter the dynamics of the entire industry.

As a content creator, Activision designs games for all the top gaming platforms, including Sony's PlayStation. The most important competitive advantage that the purchase of Activision could give Microsoft is the ability to give preferential treatment to its own system when releasing popular games such as "Call of Duty," an Activision product that is one of the best-selling videogames in the world.

Sony and other gaming platform owners could argue that Microsoft's giving preference to its own platforms with Activision's vast array of games, and especially the most popular ones, could hurt consumers. And some analysts expect Microsoft to attempt to do just that, including making popular games exclusive for its own platforms and shutting out competitors.

"Ultimately, we think Microsoft's goal is to take Activision's key console franchises away from Sony (and other would-be platform competitors such as Google or Apple) and thereby improve its competitive positioning," the Cowen analysts argued. "While Microsoft indicated that 'Activision Blizzard games are enjoyed on a variety of platforms, and we plan to continue to support those communities moving forward,' if we were a PlayStation owner, we wouldn't take a lot of comfort from that imprecise statement." Cowen's analysts believe that Sony will likely take legal action to support blocking the deal, as well as look for a blockbuster deal of it own. Similar concerns have also hung over Nvidia Corp.'s (NVDA, -3.86%) $40 billion proposal to buy ARM Holdings Plc. from Softbank Corp. Because ARM designs and licenses chips that are used by over 500 companies, including some of Nvidia's rivals, some regulators and critics fear that ARM will lose its neutral industry stance. That deal has still not been approved and many on Wall Street believe it is unlikely to get a green light. Microsoft officials, for their part, only mentioned regulatory approval as needed prior to closing in a timeframe of sometime in 2023, and the company did not take any questions on its brief conference call with analysts early Tuesday. A chorus of outside voices have already called for regulators to stand in the way of the deal, as gamers lament the possibility of losing access to their favorite titles.

"Once again, Microsoft, one of the biggest of the Big Tech companies, is shamelessly gobbling up a competitor to try to strengthen its market position," Alex Harman, competition policy advocate for Public Citizen, said in a statement to MarketWatch. "No way should the Federal Trade Commission and the U.S. Department of Justice permit this merger to proceed. If Microsoft wants to bet on the Metaverse, it should invest in new technology, not swallow up a competitor."

Plenty believe the deal will go through, though. Kirk Materne, an analyst with Evercore ISI, wrote Tuesday that "clearly the biggest question" surrounding the deal relates to the regulatory process, but also stated why he thinks the deal will ultimately pass muster, "though it could be a long process."

"While this deal will get plenty of attention from lawmakers given its size, gaming is a very competitive market that spans across a number of paradigms from mobile to PCs to consoles," he wrote, adding that Microsoft has demonstrated in past deals that it can promote an open ecosystem for gamers and content, such as in its acquisition of Mojang Studios, the creators of "Minecraft," in 2014.

Competitive concerns are far from the only worries about this deal, which involves the acquisition of a company torn apart by its culture of sexual harassment by a company reckoning with its own past. In late November, Phil Spencer, Microsoft's head of Xbox, said the company was "evaluating all aspects of its relationship with Activision Blizzard" after the Wall Street Journal reported that CEO Bobby Kotick knew about misconduct for years,but Microsoft recently began its own inquiry into sexual-harassment guidelines after embarrassing reports about founder Bill Gates.

If the software giant passes the antitrust test, which is far from guaranteed, then it would be allowed to combine Activision's "frat boy" culture with its own questionable workplace climate. It seems like an expensive gamble that Microsoft will be able to withstand the regulatory heat that it has been fortunate to avoid so far, all for the rights to spend billions on a potentially toxic asset.
EDIT: Thanks to
GHG
for this, Financial Times explains in much more detail the amount of scrutiny the Microsoft - Activision | Blizzard deal's about to go through:
Lots of unfounded dismissal in this thread. Look at the price ATVI is currently trading at. If you're so confident then put all your money into the stock, it'll be free money (~13.5%). This article from the FT is far more comprehensive than the market watch article:

News, analysis and comment from the Financial Times, the world's leading global business publication

www.ft.com

The biggest deal in Microsoft's history is set to become a test case for the leaders of US antitrust agencies who have vowed to tackle Big Tech's market power.

Microsoft is bracing for intense regulatory scrutiny, with its agreed $75bn acquisition of video game maker Activision Blizzard set to be under the microscope of progressives appointed to leading antitrust roles in the Biden administration. They include Lina Khan at the US Federal Trade Commission and Jonathan Kanter at the US Department of Justice.

"Microsoft is fully aware that it won't be a breeze even if there is no obvious antitrust violation," said a person with direct knowledge about how the company's M&A team is preparing to get the transaction approved.

The fear inside the tech group is that Khan will use this transaction to prove she is serious about taking on Big Tech, the person added. Activision's investors appear to share such concern, as the company's stock price is trading at a 13.5 per cent discount to Microsoft's $95 a share all-cash offer.

"This is an ideal opportunity for the antitrust agencies to act on the view of their leaders that the courts have been too lenient in allowing consolidations in many industries, particularly the tech sector," said Bill Baer, visiting fellow at the Brookings Institution and former head of the DOJ antitrust division.

The FTC and DOJ declined to comment on whether they would probe the megamerger. Which agency would potentially investigate the deal also remained unclear. Bobby Kotick, chief executive of Activision, has played down the risk of regulatory pushback, as tech behemoths such as Apple and Google also exploring gaming.

Responding to the calls for regulatory action, Microsoft said that the games market would still be "diverse and fragmented" even after its deal and took swipe at some of its biggest tech rivals.

"Mobile game distribution runs through Apple and Google, who can generate more money from consumers who purchase games than the actual studios and developers who make the games," said Microsoft.

It added that it had "no intention of withdrawing games from existing platforms, and our strategy is player-centric — gamers should be able to play the games they want where they want. We believe this acquisition will only increase competition, but it is ultimately up to regulators to decide." But antitrust experts argue that federal agencies will be taking a very close look given the focus of their leaders, the size of the takeover and the potential harm to others in the gaming industry.

Khan says the deterring factor provided by taking action is "key" in enforcing competition law. The FTC chair on Wednesday told CNBC that illegal mergers have been pursued in the past "because the consequences of proposing those deals have not been significant... the kind of deterrence that we need to see in order to change the game, we're not seeing."

The Microsoft deal was announced on Tuesday just hours before the FTC and DOJ said they would seek input from the public on revamping merger rules to crack down on illegal deals amid a surge in transactions. Merger filings more than doubled between 2020 and 2021, the agencies said. Herbert Hovenkamp, professor at Penn Law at the University of Pennsylvania, said that while it is too early to predict the complexity of a potential case against the transaction, "new merger laws [are] made by close calls, not by the easy cases."

A probe into the acquisition would signal that agencies are keen to apply to Microsoft the level of scrutiny they have so far reserved for other tech companies.

"Big Tech has been in the crosshairs for the past couple of years," said Michael Carrier, law professor at Rutgers University. "Microsoft has seemed to avoid the crosshairs, but in a deal like this they might find themselves in that position."

An investigation would mark the biggest antitrust action against Microsoft since US authorities sued the company two decades ago in what became known as the "antitrust case of the century." The government won after accusing the group of using its Windows monopoly to crush web browser pioneer Netscape.

"The question is whether we would have seen the growth and success of this next generation internet companies if the Department of Justice hadn't taken the action," Khan told CNBC of the 1998 lawsuit. "In that case, enforcement was critical to oxygenate the market and make sure that those opportunities were there."

The Microsoft-Activision deal would not represent the sort of straightforward market share concerns that prompt most antitrust enforcement. Instead, as a "vertical merger" combining the software group's distribution systems and the video game maker's content, it would present a more challenging case. A challenge from the antitrust agencies could help them shape rules around vertical mergers — one of the topics on which they are seeking information — after the FTC last year withdrew 2020-vintage guidelines for these types of tie-ups for being too lax.

If agencies sued to block the transaction they could argue, for instance, that Microsoft could "disadvantage competitors" by having Activision's popular games Call of Duty or World of Warcraft only played on its own Xbox and not on Sony's PlayStation, Carrier said.

While cases against vertical mergers are among the most challenging to win, they have started to pick up in recent years amid tougher antitrust enforcement. "This will be an interesting test case to see whether the agencies are willing to challenge a merger that presents these vertical questions in the video game industry," Carrier added.

A recent challenge by US agencies to vertical mergers has been unsuccessful. The DOJ in 2019 failed to block AT&T's $80bn acquisition of Time Warner after a US federal appeals court ruled against the department.

But Khan appears unfazed by the prospect of the FTC losing in court, telling CNBC on Wednesday that "even if it's not a slam dunk case, even if there is a risk you might lose, there can be enormous benefits from taking that risk . . . You lose all the shots you don't take."

The $75bn acquisition could turbocharge the growing co-operation between regulators on both sides of the Atlantic, which according to Margrethe Vestager, the EU's competition chief, was triggered by Khan's FTC appointment. Baer said: "I would expect in particular Europe, the US and the UK to co-ordinate closely on their reviews and on any possible outcomes . . .[for] these sorts of mergers which have worldwide implications."

Having escaped regulatory scrutiny for years in Brussels, Microsoft could face lengthy probes as EU officials take a close look at its acquisition, said multiple people with direct knowledge of the transaction.

EU regulators are expected to dig into potential anti-competitive issues based on the size of the deal alone, said one adviser. "It is just too big to be ignored," the person said.

Lina Khan is looking to stamp her feet and EU regulators will also be looking into it.

Here's the interview with Lina Khan (starts 6 minutes in):
Last edited: