In a recent update on the company's official blog, BioWare commented on its upcoming projects. When mentioning the new Mass Effect, the company stated that the game is now in an early stage of development.
Hey, everyone! We've talked recently about how we want to further pull back the curtain for a more transparent look into the process of making the games you love. So, as part of that mission, we'd …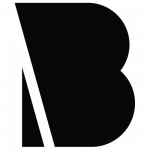 blog.bioware.com
We're working on more than just Dragon Age. There's also the next game in the Mass Effect universe, which is now in early development. It will be a while before we can talk about this in more detail, but we can't wait to show you what we're working on!