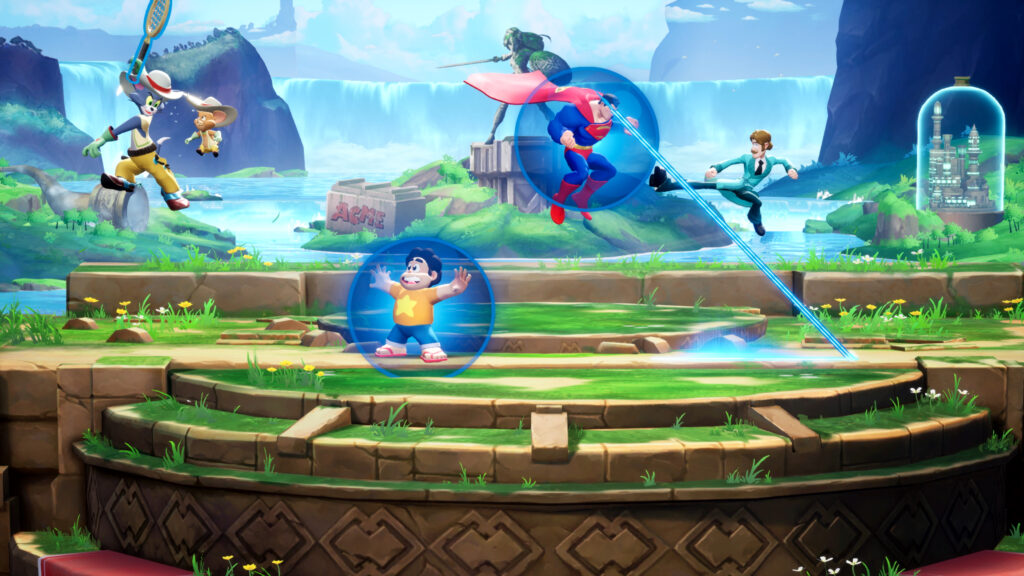 The Multiversus open beta that began on July 26, 2022 will close on June 25, 2023 ahead of the free-to-play platform fighting game's full launch in early 2024, publisher Warner Bros. Games and developer Player First Games announced.
■ Message from Player First Games

Hi everyone,

This is Tony from Player First Games.

I'm here today on behalf of the entire MultiVersus team to say thank you for your support during our Open Beta. We've been excited to see the interest and enthusiasm from the community and your feedback has been invaluable. We continue to be humbled by the awards the game has received and excited to see the enjoyment that MultiVersus has brought to players.

Throughout our Open Beta, we've been working hard to build the best gameplay experience, and we appreciate all of the inspiration you've given us. Our Open Beta has been an important learning opportunity for us and a stepping stone to the next phase of MultiVersus.

We know there's still a lot of work to do. As a result, we have a clearer view of what we need to focus on, specifically the content cadence of new characters, maps and modes to give you more ways to enjoy the game, along with updated netcode and more matchmaking improvements. We'll also be reworking the progression system based on your feedback and looking at new ways for you to connect with your friends in the game.

To do this the right way, we will be closing the MultiVersus Open Beta on June 25, 2023. As part of this process, we'll be pausing updates and taking the game offline as we prepare for the launch of MultiVersus, which we are targeting for early 2024.

I'm sure you're wondering what this means for you. During this downtime, all online modes and features will be unavailable. You will have limited offline access to the training room (known as The Lab) and local matches, along with access to your characters and cosmetic items within these modes.

We do know that this news might be disappointing, but rest assured, MultiVersus will be back. We'll also ensure that all of your progress and content will carry over when MultiVersus returns next year, with a variety of new content, features and modes. Along the way, we'll be providing updates so keep an eye on our social channels and website, as well as our dedicated FAQ.

Thank you again to the entire MultiVersus community. We greatly appreciate your passion and excitement and can't wait to share our next chapter with you.