https://kotaku.com/nintendo-of-america-sexual-harassment-sexism-aerotek-1849414921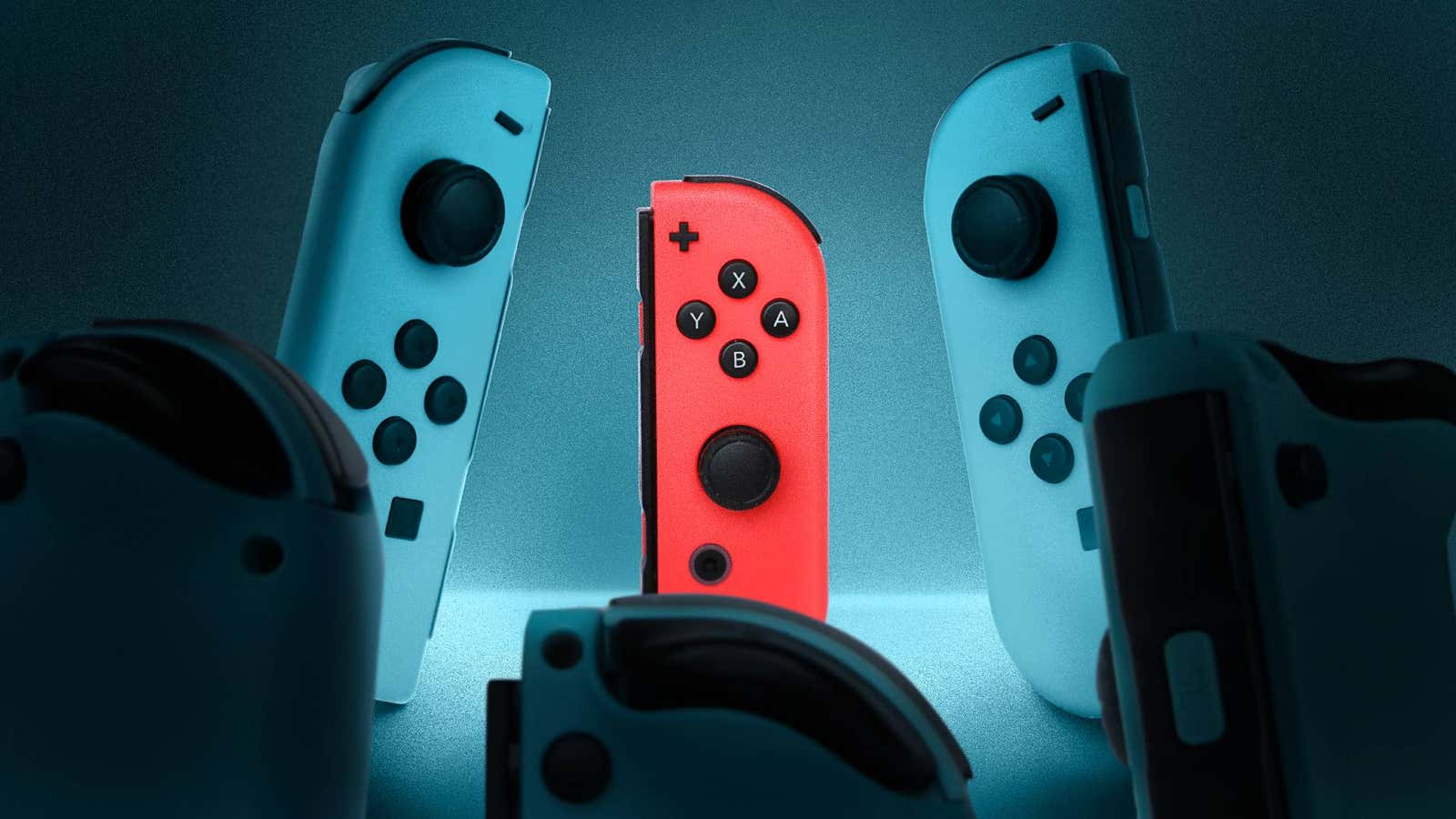 Two years ago, a contract game tester named Hannah (not her real name) had a harrowing experience that led her to quit her dream job at Nintendo of America after nearly a decade. Several employees had created a group chat on Nintendo's Microsoft Teams server called "The Laughing Zone." It was supposed to be a lighthearted place for coworkers to share memes with one another. That changed when a male translator was added to the group. Soon, he posted Reddit screenshots about why Vaporeon was the best Pokémon to have sex with. Hannah was disgusted by the explicit descriptions. When the conversation turned to

Genshin Impact

, the translator posted a gif of

Paimon

, a child character in the game. He posted about how it's okay to be sexually attracted to Paimon despite the character's childlike appearance, voice, and personality. Hannah screenshotted the sexual comments and attempted to escalate the situation with Aerotek, the staffing company she was contracted under while working at the Redmond, Washington headquarters.

"Nintendo was almost like a nightmare. It's sad because I love Nintendo; I grew up with Nintendo. I was so excited to join Nintendo when I first got there, and I thought I was going somewhere," said Hannah. "I had my supervisors telling me I was doing such a good job." But by reporting the incident, she had set off a chain of events that led her to quit her job testing Nintendo's games.

The problem was that women were both underrepresented among contractors, but also not often hired into full time roles. Five sources who worked at Nintendo estimated that the percentage of women contractors in testing hovered at around 10 percent (based on the head-counts on their own teams). In some projects that sources worked on with several dozen team members, women on the team would number in the single digits. This discrepancy can be explained by the fact that many Nintendo games were not tested by staff who were classified as Nintendo employees. They were employees who worked under the contracting company Aerotek. But even among full time employees, 37 percent of Nintendo of America's salaried employees are women, and only 23.7 percent of its managers are women globally.

Hannah also told

Kotaku

that she struggled to assert her financial worth while testing Nintendo's games. After working at Nintendo for nine years, she found out a more junior male contractor in her testing department was making $19 an hour while she was making $16. She asked Aerotek what she could do to close the wage gap and fought for a pay increase for several weeks before she finally landed at $18. One woman said she stayed at the same base wage for six years until she got a higher offer elsewhere and threatened to leave. Another woman was offered double her current pay when at a different company.
Last edited: