Jan 26, 2014
4,382
1,670
685
The
2021 Pact
is complete. 2022 draws near.
(Original image courtesy of
Game Informer
)
​
So you may or may not have signed on to the 2021 Pact. You spent 2021 under yet another new set of Covid-related lockdowns, so you figured you'd play some video games. But those Steam, PSN, Xbox, or eShop sales were too good, and they got the better of you. You are now faced with a backlog that's likely bigger than the one you had last year. Enter: This thread.
Come one, come all! This is meant to be a fun and chill thread for those of us going through our backlog. Most folks come in and write some quick thoughts on the games they play; unlike me, since I think I have invented the cure to insomnia with my long ass TL;DR posts
.

THE RULES

:

No playing games

released

in 2022

No playing games

purchased

in 2022

Otherwise, buying games is fine (you collectors and Steam sale junkies out there can keep packing your shelves)

Mini-FAQ:



Do I have to make a list?

No, feel free to add or subtract games to your pile as long as the title does not violate your desired challenge tier.

Can I buy games AT ALL? What about adding PS+, GamePass, etc to my digital library? What about SALES?!?!

Acquiring games is fine. Playing them is not. The challenge is intended to get you playing games you already own. Hopefully the restriction helps you cut down on new purchases and impulse buys. Technically, one could play zero games in 2020 and also fulfill the challenge, but this is a gaming forum so...

What is the minimum number of games I must complete?

There is no minimum. However, there is a 'Clear one (or more) backlog games per month' challenge included. See below.

THE COMPLETELY MEANINGFUL (and not totally made up) REWARD TIERS​
1. The "I have completed so many backlog games, that I've transcended gaming nirvana and I'm beyond backlog reward tiers" Tier -- You have abstained from playing new games in 2022
2. The "I am a
god
of video games" Tier -- 10 backlog games completed per 1 new 2022 game
(Original image courtesy of
MBC Pathway
)
3. The "Kazuma Kiryu is disappointed in me because I play too many video games" Tier -- 5 backlog games completed per 1 new 2022 game
4. The "We salute you,
DunDunDunpachi
" Tier -- 1 backlog game completed per month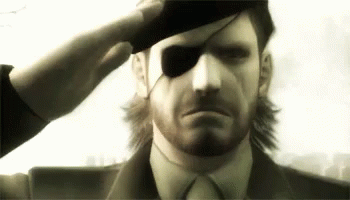 INTERNET RESOURCES AND NEOGAF COMPANION THREADS
How Long to Beat
-- As the name states, this website has a giant catalog of games and the approximate amount of time it should take you to beat them. It's a useful resource if you want
Backloggery
-- As the name implies, a place to manage your backlog. I personally don't use it, since I don't need "formal" ways to track my backlog. I know the games I own.
(Note: Hyperlinks to the companion threads will be provided once the 2022 versions of those threads are created)
52 Games in a Year Challenge -- NeoGAF companion thread; we get a lot of cross-posting between the two threads.
RetroAchievements -- NeoGAF companion thread, for those of us who have retro games in our backlogs
SHOUT OUTS, RANDOM NOTES, AND PARTING THOUGHTS
The 2021 thread was actually pretty active, with a lot of awesome people posting. I'd like to give some quick shoutouts:
Phase
-- This guy is a video game beast! I think he even met (exceeded!?) the 52-game challenge.
DelireMan7
-- Another prominent contributor to the 2021 thread, who plays awesome games. Oh, pretty cool dude, too.
Bakkus
-- Don't let the Paper Mario avatar fool you, this guy will play all sorts of cool games.
VidKid369
-- The backlog crew's resident JRPG expert
Sidney Prescott
-- An English version of
teezzy
? Or is it the other way around?
Soodanim
-- If I didn't play enough backlog games, I should blame him, since I spent that time playing Resident Evil 1-3 instead
Last edited: