https://www.nytimes.com/2023/03/26/technology/apple-augmented-reality-dissent.html
The company is expected to unveil an augmented reality headset in a few months. Some employees wonder if the device makes sense for Apple.

The video showed a man in a London taxi donning an augmented reality headset and calling his wife in San Francisco. "Would you like to come to London?" he asked, two people who saw the video said. Soon, the couple were sharing the sights of London through the husband's eyes.

The video excited executives about the possibilities of Apple's next business-altering device: a headset that would blend the digital world with the real one.

But now, as the company prepares to introduce the headset in June, enthusiasm at Apple has given way to skepticism, said eight current and former employees, who requested anonymity because of Apple's policies against speaking about future products. There are concerns about the device's roughly $3,000 price, doubts about its utility and worries about its unproven market.
That dissension has been a surprising change inside a company where employees have built devices — from the iPod to the Apple Watch — with the single-mindedness of a moon mission.

Some employees have defected from the project because of their doubts about its potential, three people with knowledge of the moves said. Others have been fired over the lack of progress with some aspects of the headset, including its use of Apple's Siri voice assistant, one person said.

Even leaders at Apple have questioned the product's prospects. It has been developed at a time when morale has been strained by a wave of departures from the company's design team, including Mr. Ive, who

left Apple in 2019 and stopped advising the company last year

.

An Apple spokeswoman declined to comment on the company's plans for future products.

Apple's headset is considered a bellwether for virtual and augmented reality. For more than a decade, tech leaders have been hyping it as the next wave of computing after the smartphone. Apple's chief executive, Tim Cook,

told

university students last year that in the near future "you'll wonder how you lived your life without augmented reality, just like today you wonder: How did people like me grow up without the internet?"
But the road to deliver augmented reality has been littered with failures, false starts and disappointments, from

Google Glass

to

Magic Leap

and from Microsoft's

HoloLens

to Meta's

Quest Pro

. Apple is considered a potential savior because of its success combining new hardware and software to create revolutionary devices. Still, the challenges are daunting.

Unlike the iPhone, which incorporated many existing technologies, virtual reality is requiring Apple and others to design new chips and wearable displays, said Matthew Ball, author of "The Metaverse: And How It Will Revolutionize Everything." "The difficulty of the problem has been far greater than anyone expected," he added.

Uncertainty about the potential of Apple's project has led some people who have worked on it to speculate that the company could delay its release, especially in light of the shaky economy, these people said. The company has postponed other new products in the past, including AirTags, the coin-size location tracking devices, which Apple withheld for more than a year as it addressed privacy issues. But at this point, headset manufacturing is underway for a planned reveal in June, the people said.
"Apple is always pretty good at coming into a market when the market is already established and changing that market," said Carolina Milanesi, a consumer tech analyst for the research firm Creative Strategies. "This is not the case for Apple VR and XR. There's still a lot of learning."

Some internal skeptics have questioned if the new device is a solution in search of a problem. Unlike the iPod, which put digital songs in people's pockets, and the iPhone, which combined the abilities of a music player and a phone, the headset hasn't been driven by the same clarity, these people said.

The product is being birthed during a period of limbo. This year, Mr. Ive's successor overseeing industrial design, Evans Hankey, departed. With design's leadership in flux, Mike Rockwell, an engineer, has been leading development of the device.

The headset looks like ski goggles. It features a carbon fiber frame, a hip pack with battery support, outward cameras to capture the real world and two 4K displays that can render everything from applications to movies, two of the people said. Users can turn a "reality dial" on the device to increase or decrease real-time video from the world around them.
Because the headset won't fit over glasses, the company has plans to sell prescription lenses for the displays to people who don't wear contacts, a person familiar with the plan said.

During the device's development, Apple has focused on making it excel for videoconferencing and spending time with others as avatars in a virtual world. The company has called the device's signature application "copresence," a word designed to capture the experience of sharing a real or virtual space with someone in another place. It is akin to what Mark Zuckerberg, Facebook's founder, calls the "metaverse."

The device will double as a tool for artists, designers and engineers, tracking them as they draw freely in space in image-editing applications and tracking hand gestures for the editing of virtual reality films. Lastly, it will function as a high-resolution TV with

custom-made video content

from Hollywood filmmakers such as Jon Favreau, the director of "Iron Man."

Apple is expected to pitch its device as something different from those that Meta has introduced. During an interview last year

with the Dutch publication Bright

, Mr. Cook said he avoided using the term "metaverse" because it was foreign to the average person.
So the New York times was able to get current employees who were at the recent event, and former employees familiar with the VR headset plans, and have found out that there are several people within Apple who have been fired, left the company, or have had their voices unheard about their skepticism of pushing out this new headset this year. Including some that wanted a delay which lines up with the
previous thread
suggesting that very thing.
From the sounds of it, the fissure internally at Apple to move forward with the 2023 release of the headset has caused more internal disarray than expected.
This is also the 2nd reconfirmation fo the estimated $3000 price.
The firing of people who were not making progress on some features Tim and the operations team wanted makes it seem like they were putting their foot down on employees. The article mentions one of these features being Siri. Apple is actually supposed to be able to allow consumers to use the VR headset to create AR apps using Siri with no coding experience necessary. Which sounds rather questionable, but I'm assuming that's an example of a feature with slow progress people got fired over.
We did get some hints as to what the headset looks like (or at least the one shown in secret), it apparently looks like Ski Goggles with carbon fiber framing. Which would mean it looks something like this,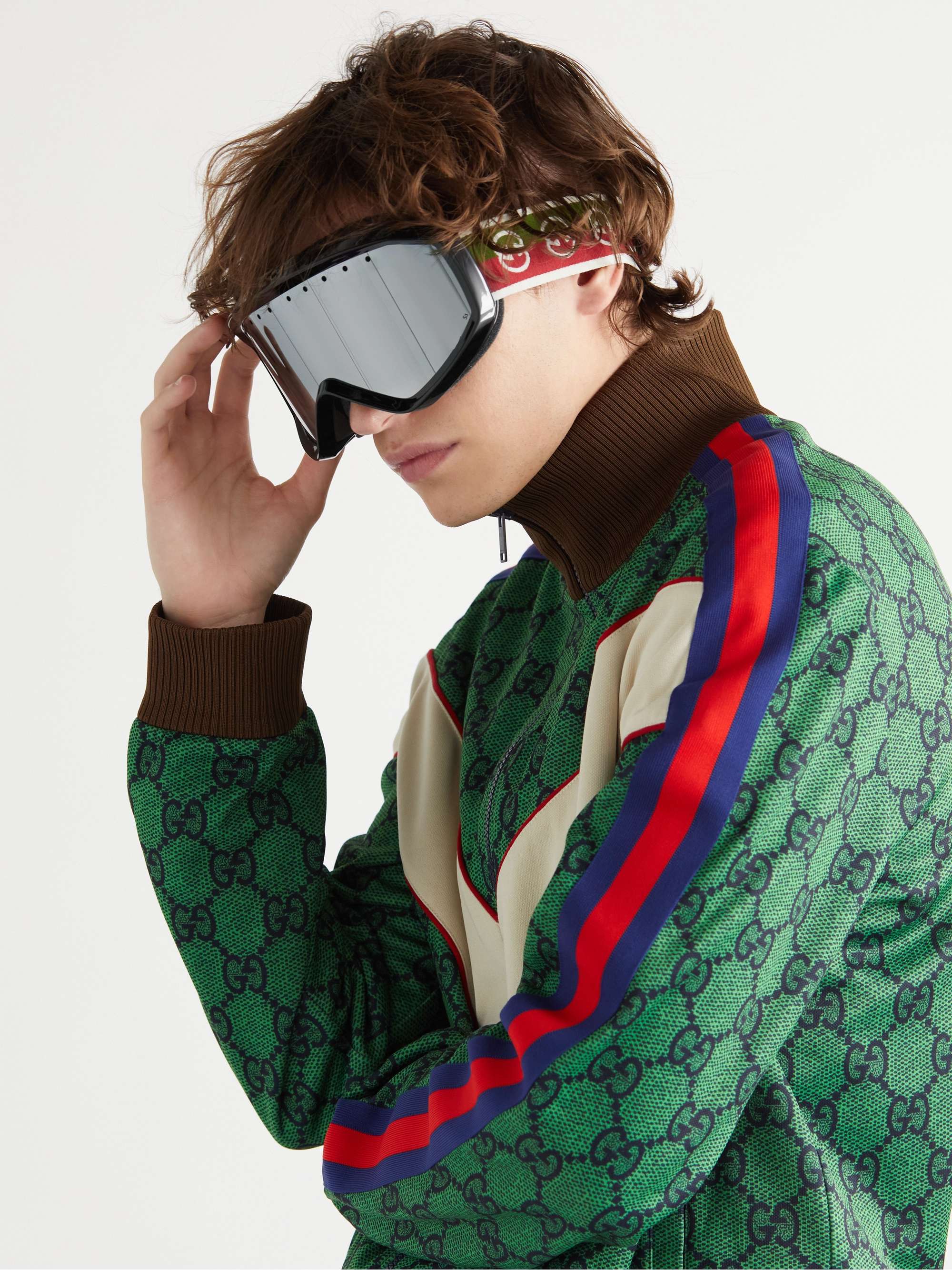 Now to be fair, if they actually have their headset to look like Ski Goggles with such a slim and more flexible form factor, I do think that would cause some excitement along with the tech specs. But Apple doesn't seem to have a clear vision with it as noted by the article, so they would need to explain how this will benefit the average consumer.
This is likely why Apple announced that the
headset will have continuity and Hand-off features
so that people in Apples Ecosystem can more easily come in, but they will also need the software.
Apple apparently is focusing on launching a social VR application like Zucker did with Horizon Worlds, but is planning to present it in an entirely different way, possibly with legs. I'm curious how that's going to work out.