As of today the new QT GUI, courtesy of Stenzek (though others are contributing as well) has been released on the PCSX2 nightlies. The UI itself is kind of a port of Duckstation's and offers many similiar features.
The official source for the latest stable and nightly builds (aka dev builds) for PCSX2 on all supported platforms
pcsx2.net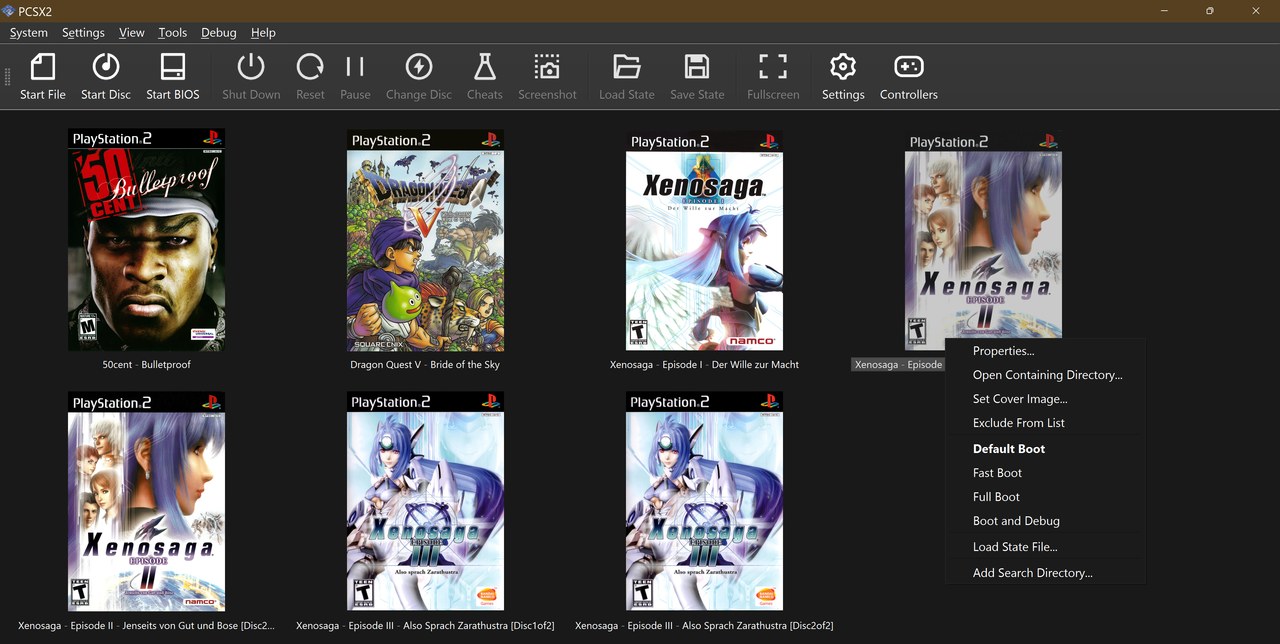 Among these features are a game library, per-game settings, auto updater, auto save state on close, a Fullscreen GUI (in development), Retroachievement support (Ditto), on the fly settings change and all those other nifty features.
To give an overview of some *flashier* changes since 1.6
- Linux and Mac Builds both make their return and a UWP (XBOX) port is upcoming
- DX12, Vulkan and Metal renderers
- A GameDB that automatically applies the best settings for games. (With a few exceptions like extensive use of Skipdraw). Anyone can contribute!
- Switch to 64bit only
- Complete Removal of Plugin-System
- Texture Replacement
- Various improvements in accuracy and speed.
- Overhauled website:
https://pcsx2.net/
These improvements are partly in consequence of having sorted out a lot of the code debt PCSX2 accumulated over its now 20 years of development. The PS2 still remains kind of a insane project though, both from the complexity of its hardware to how developers approached (and were allowed to approach) developing games for it. Here's for future improvements in the upcoming years!
P.S If you're on an ARM Device, be it an Android phone or a M1 Mac, I'd strongly suggest checking out AetherSX2:
https://aethersx2.com/
. It's a port of PCSX2 and both projects actively share code with each other, so they're both on similar levels of compatibility.
P.P.S Upcoming Retroachievements support too of course
Last edited: