I believe (and this is purely speculation alltough I do have SOME evidence to back up my speculation that this might turn out to be true) that Bethesda is working on a Star Wars game (possibly the newly mentioned Mandalorian game?). Known xbox insider Klobrille mentioned that next week there will be big Xbox news coming. Next week is May 4th aka Star Wars celebration day. (look at his twitter). We have insiders saying Microsoft 1st party is working on a Mandalorian game.
As in who exactly at Bethesda is doing it...well thats the harder part to figure out. It could be Zenimax Online Studios, Bethesda Game Studios or none of these but with a possible involment of Todd Howard as another executive Producer. I will give you all some stuff about all of these theories to think about:
Zenimax Online Studios:
Could they be working on a Star Wars MMo game?
Bethesda Game Studios:
ok, this one comes as a slight surprise maybe as I'm sure everyone and their dogs at BGS are currently finishing Starfield in order to release it this year with Austin team continuing their life service for Fallout 76, some of the montreal folks probably developing a new mobile game aswell as updating Blades. However Bethesda Game Studios Dallas might also be working on a new game. Maybe its a Star Wars game. As Todd Howard recently stated they're working on multiple projects (and that doesn't necessarily have to mean Fallout76, new mobile game, Starfield and TES Vl only) We have to remember that theyre 420+ employees now.
Todd Howard:
Should a Microsoft 1st party studio be working on a Star Wars game, Todd's the one who's likely going to want to be involved with it. He's a busy man, yes....but his involvement with Indiana Jones as exec producer shows that he is willing to do other projects next to Starfield, Fallout TV show and The Elder Scrolls Vl.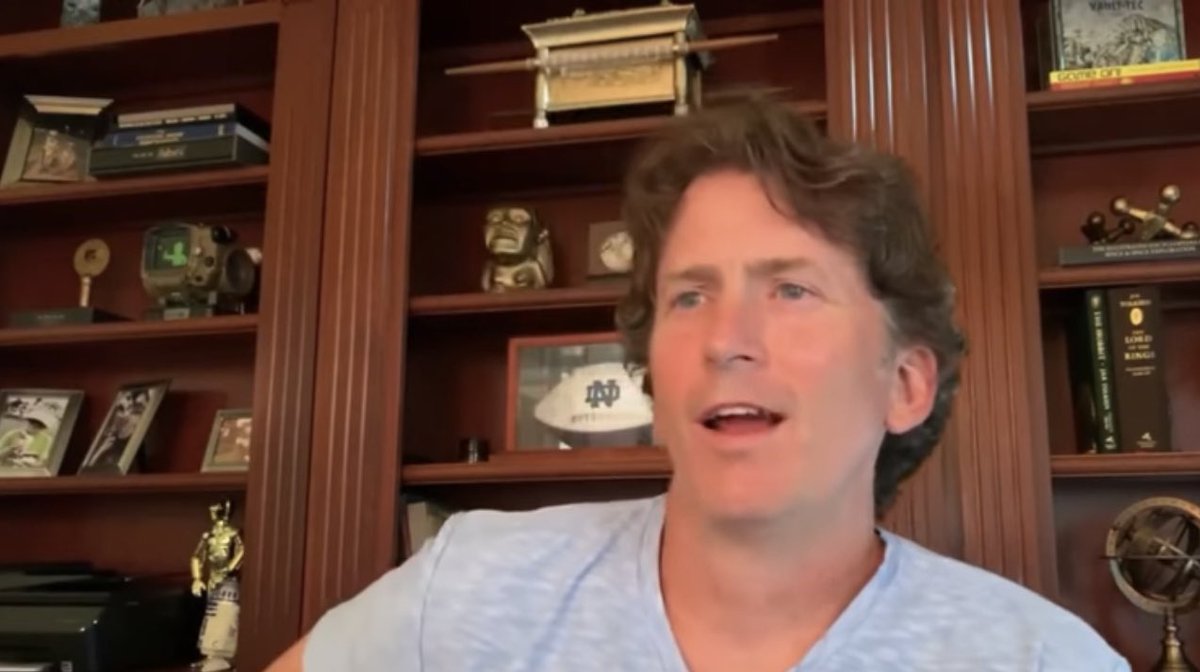 We KNOW Todd's a big big biiiig fan of both of these franchises (Indiana Jones and Star Wars). I'd bet all of my money that if he would get the opportunity to be involved with both of these franchises he'd do it 100%. As shown with Indiana Jones, like I said earlier, he is willing to go beyond his own studio.
We still have to consider though that this could also mean no involvement by ZOS or BGS at all and its just Todd who is involved with it. BGS are probably very busy with their games. We still don't know how big of an involvement Bethesda Game Studios Dallas have with Starfield. I personally didn't see alot from them. I know pretty much everyone at BGS Maryland is involved with Starfield, alot from Montreal too and some from Austin. I know theres some involved with Starfield from Dallas but from their studio I've seen or heard the least about. Maybe they're also working on it and Todd's guiding the vision behind this game.
Please be wary that this is just speculation on my part (thats why it probably won't turn out to be true lol) so keep that in mind. Wonder what others have to say about it though.
Last edited: