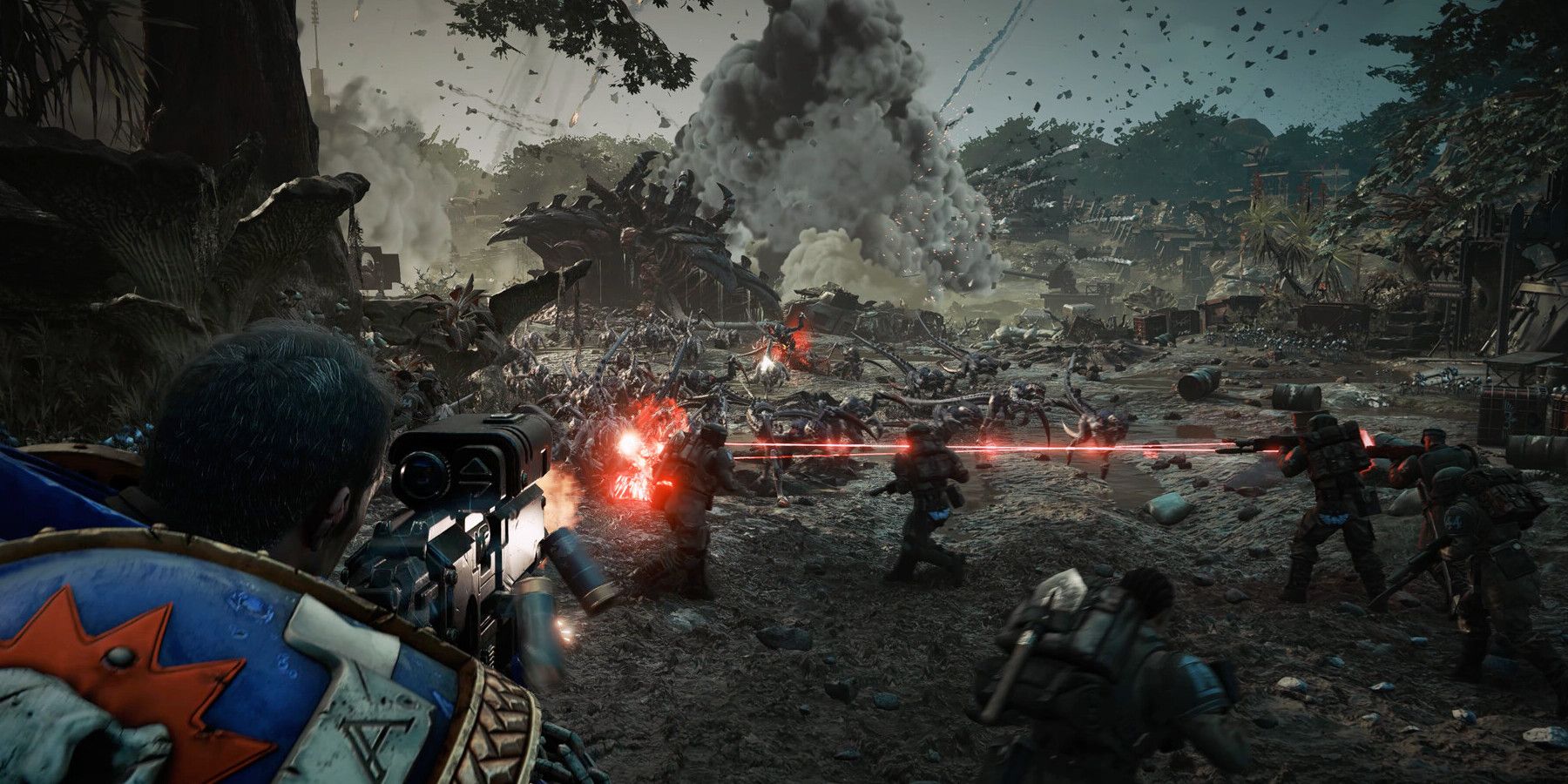 Saber Interactive, the studio behind World War Z and the upcoming Warhammer 40K: Space Marine 2, explains how its tech helps make the game special.
gamerant.com
As
Space Marine 2's recent gameplay trailers
have shown, the game's battle sequences feature hundreds upon hundreds of active combatants running around all at once. According to Hollis-Leick's new PC Gamer interview, the game is supposed to be "bigger than its genre brethren, and bigger than its predecessor." The reason this is possible, specifically, lies in one of Saber Interactive's previous productions:
World War Z
. "We have our own proprietary engine at Saber which allowed us to do things in World War Z that you couldn't get from any other engine," explained Hollis-Leick. The software makes it possible for a game to simultaneously show hundreds of interactive enemies without an apparent reduction in visual fidelity, a crucial aspect of why
Space Marine 2
looks as epic and grand as it does.