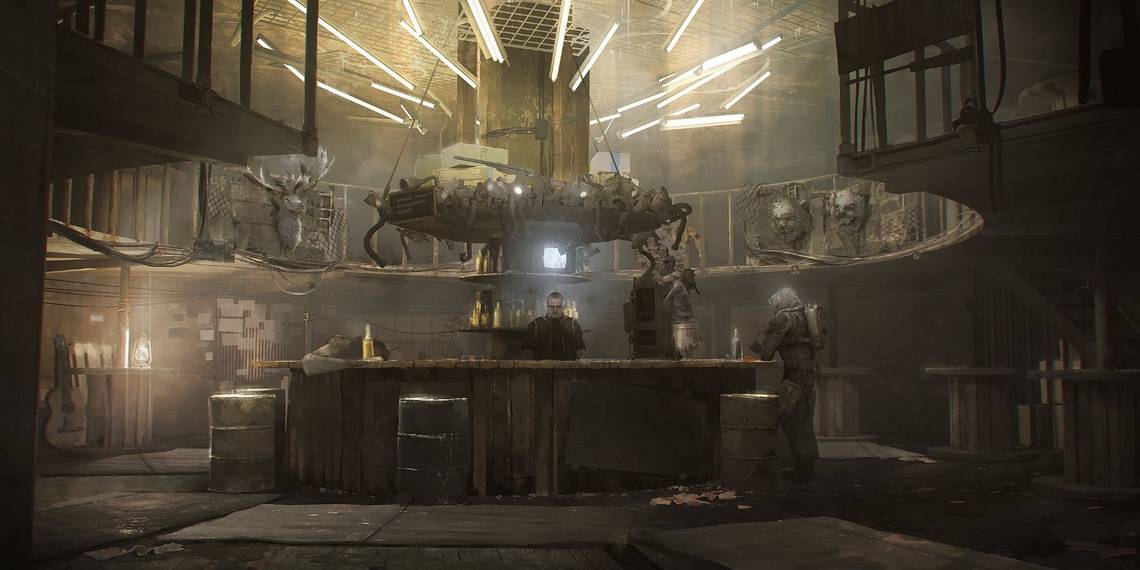 On March 12, the development team of STALKER 2: Heart of Chernobyl released a statement following a cyberattack that resulted in a data leak for the upcoming title. The statement condemned the attack by a team of Russian hackers, and GSC Game World vowed to stay the course as STALKER 2 continued development despite the ongoing circumstances.
Recently, a team of
Russian hackers leaked STALKER 2 information
that was obtained from a GSC Game World developer account. Among the alleged gigabytes of data were images and artwork believed to be from a work-in-progress build of the game, with some of the images posted to a Russian social media network called VK. The hackers demanded that GSC Game World change their attitudes towards players from Russia and Belarus and that the developers had until Wednesday, March 15 to comply with their demands. Given that GSC Game World is a Ukrainian studio with members that are taking part in the ongoing war between Russia and Ukraine, the developers are no strangers to dealing with attacks from Russia.
On Twitter, GSC Game World released a statement that condemned the hack as well as confirmed what took place. According to the tweet, the credentials for a developer's account to an image application were compromised, which allowed the hackers access to images and data from
various stages of STALKER 2's development
. In light of the situation, GSC Game World asked players to refrain from sharing any information that came out as a result of the hack. Furthermore, the developers said that any images that were taken may not match the final product.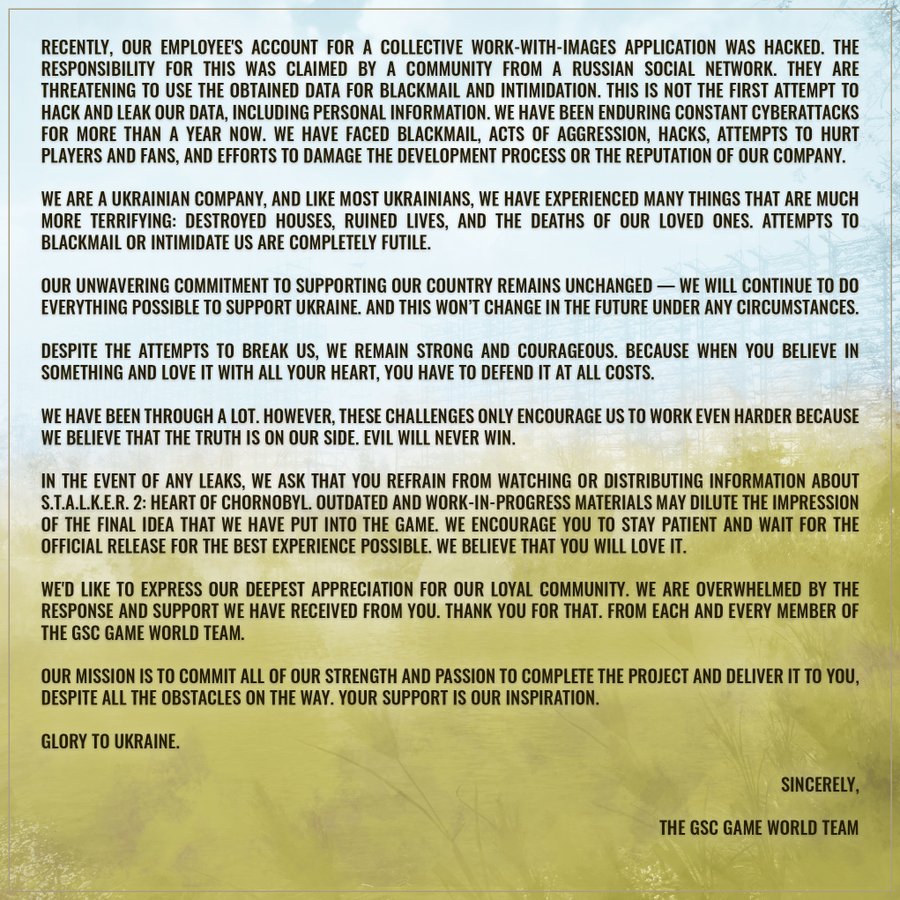 However, as the development of
STALKER 2
continues despite the ongoing situation in Ukraine, GSC Game World reaffirmed its commitment to completing and releasing the game. Suffice it to say, GSC Game World refused to capitulate to the hackers' demands. The team cited their involvement in the war, and continued support from fans of
STALKER
, as their main motivators to finish development. Though the game remains one of
the most anticipated titles on the Epic Games Store
,
STALKER 2
has no definitive release date at the time of writing.
In response to the tweet, support from all over the world poured in for GSC Game World and for Ukraine. In the replies, some users vowed to block and report anyone that disseminated information obtained from the leak. With the support of fans around the world,
STALKER 2
remains one of
the most anticipated games
to release in the future. Only time will when that will be.