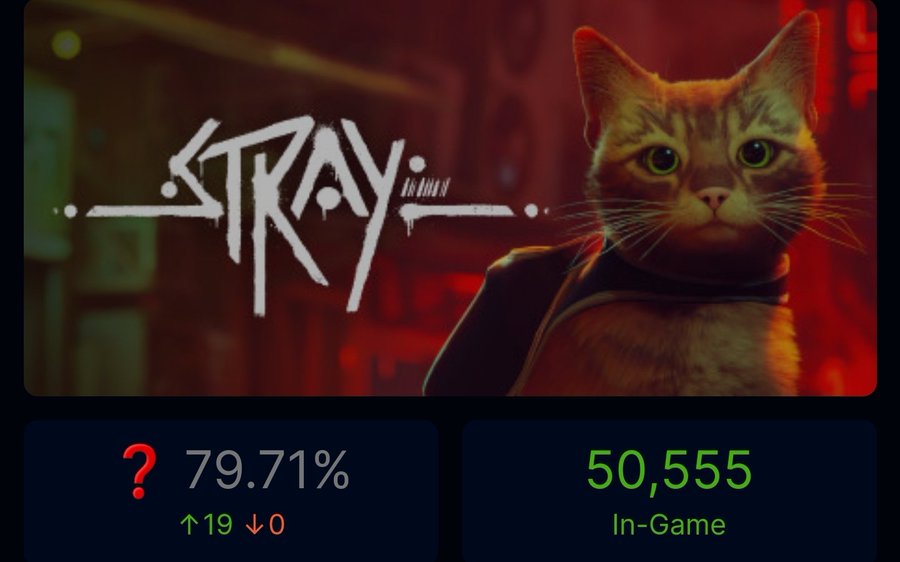 Over 60,000 PC users are currently playing the publisher's latest indie hit on its release day…

Stray has become Annapurna Interactive's biggest PC launch to date. According to official Steam figures, on its release day the indie title's peak concurrent player count currently stands at 62,963.

Only 12 games are being played by more Steam users at the time of publishing, including free-to-play hit Apex Legends and AAA titles like FIFA 22 and Grand Theft Auto.

According to independent market analyst Benji-Sales, Stray has comfortably beaten Annapurna's record for concurrent players on Steam, which was previously held by Twelve Minutes with 8,021. Behind that are Outer Wilds (7,936), Neon White (3,277) and Journey (1,757).
Last edited: