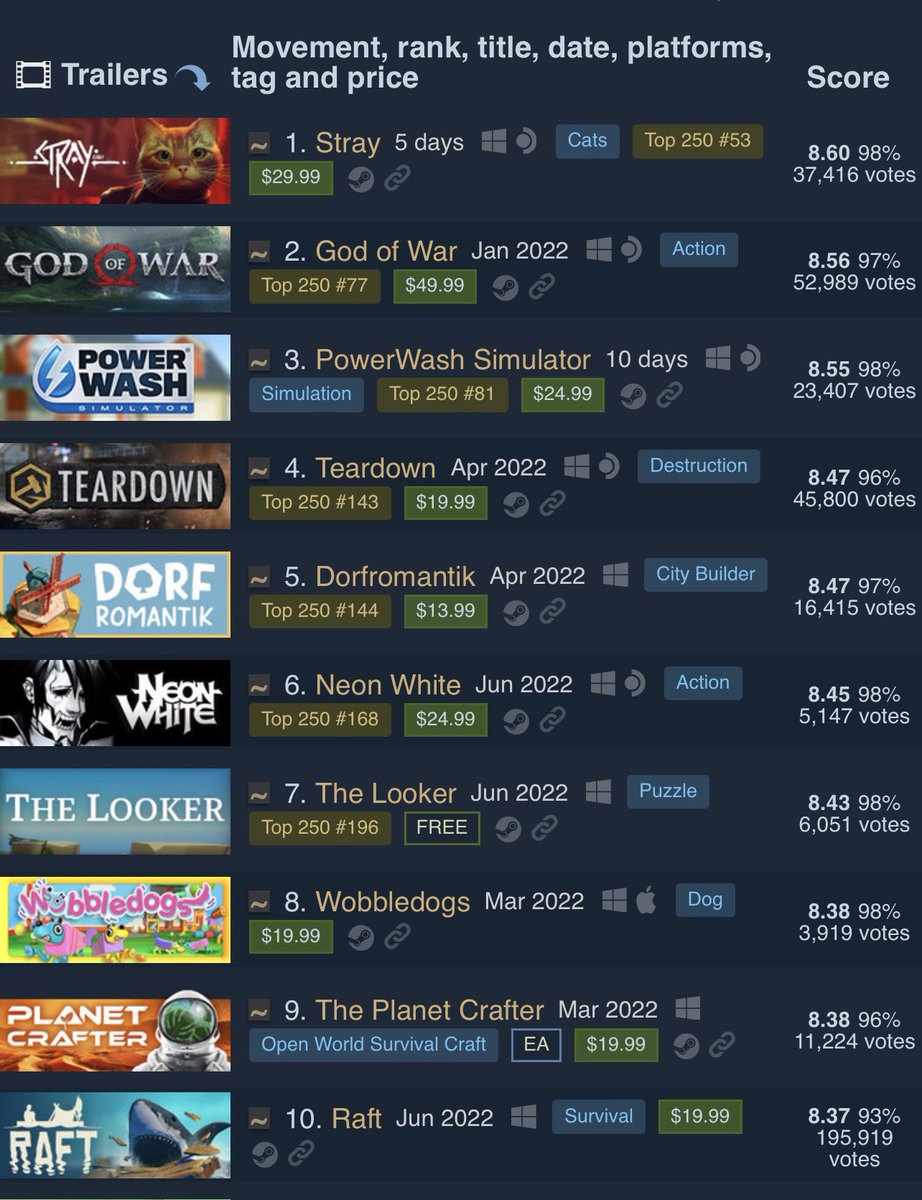 ---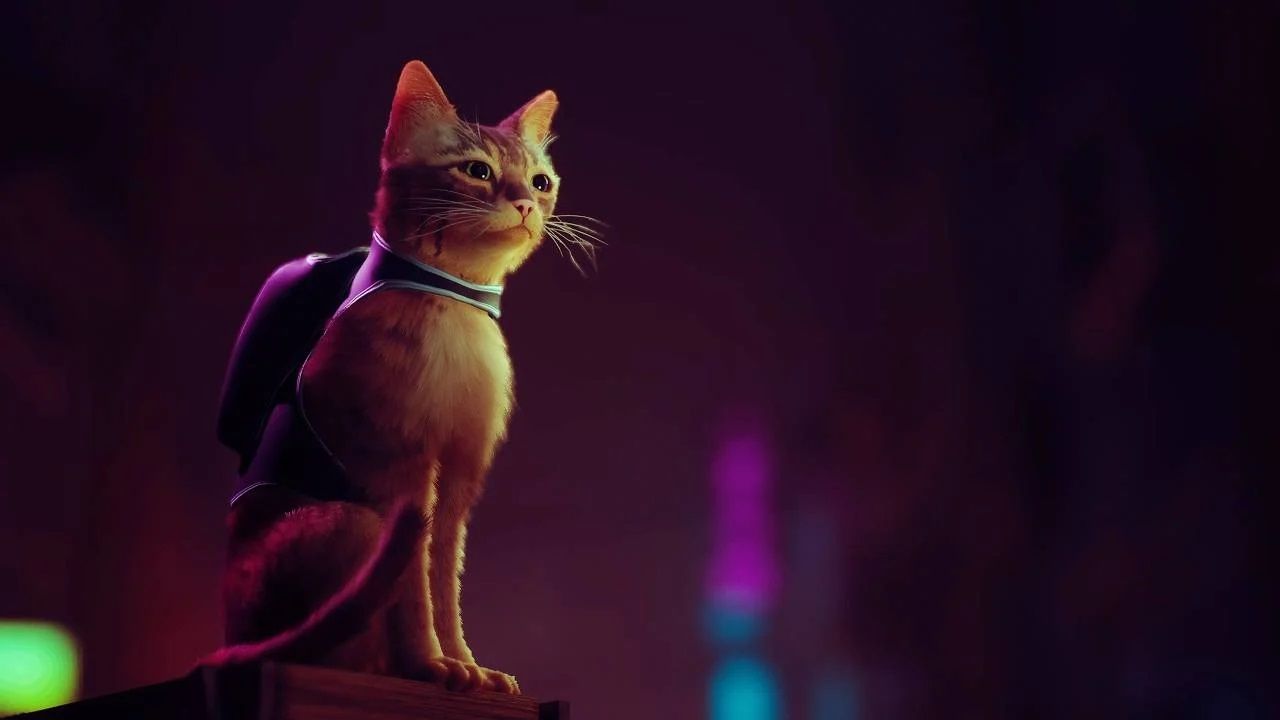 The power of the cat!
www.dualshockers.com
Stray continues to set new records on Steam after its launch as it is now officially the highest-rated game on the platform in 2022 so far, even above God of War and Elden Ring.

Currently, Stray has an average score of

8.61

with 97.7% of reviews recommending it as a worthy experience on Steam. Regarding the fact that only those who have played the game for over one hour can submit a review, this could be a great achievement for the developers at BlueTwelve Studio to have most of their community happy and satisfied.

Thanks to this huge reception, God of War was fall down to 2nd place with an average score of 8.59 and 97% of positive reviews. However, you should keep in mind that God of War has over 10,000 more reviews submitted than Stray. So, we should probably wait a few months more until both games become closer to each other in the number of reviews, to see how to the competition goes on between two stellar PlayStation console exclusives.