Hi Everyone, so here the Tekken 8 speculation, discussions and whishlist:
Tekken 8 hasn't been announce yet of course, but as Tekken 7 coming to the end of its cycle, it's obvious that it's just a matter of time before Tekken 8:
Here's some of the things i want for Tekken 8:
- Go back to the focus of Martial Arts, no more stuffs like Geese, Eliza or Negan, more of Lidia, Fakhumram and Leroy
- Make the male characters not too much testerons, like Tekken 4 style, some characters are meant to be super buff, but some others like Hwoarang are weird with so much muscles.
- Give the characters unique walk, run, and side step animation
- Good Story, specially for non Mishima characters (Mishima usually has good story)
- Remove the generic common outfits and customs, just keep the unique ones per characters.
- Give Law back his voice of Tekken 345 style, and also make him thin like Tekken 4 and not too fan unlike T7, he is meant to be Bruce Lee, by making him fat it remove a part of his charisma, GIVE ME BACK MY MARSHALL :cryinggif:
- Also give Bryan his pale/white Skin back.
Playing Law in Tekken 4 with GOD theme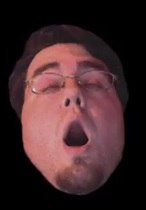 Of course there are many other things i want to see in Tekken 8, but that's all for now.
Some Tekken 4 gifs, cause it's the best Tekken when it comes to story, art direction and charisma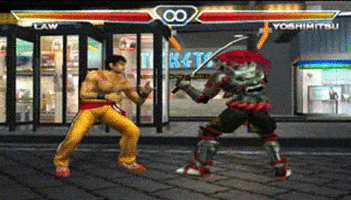 Discuss
Last edited: