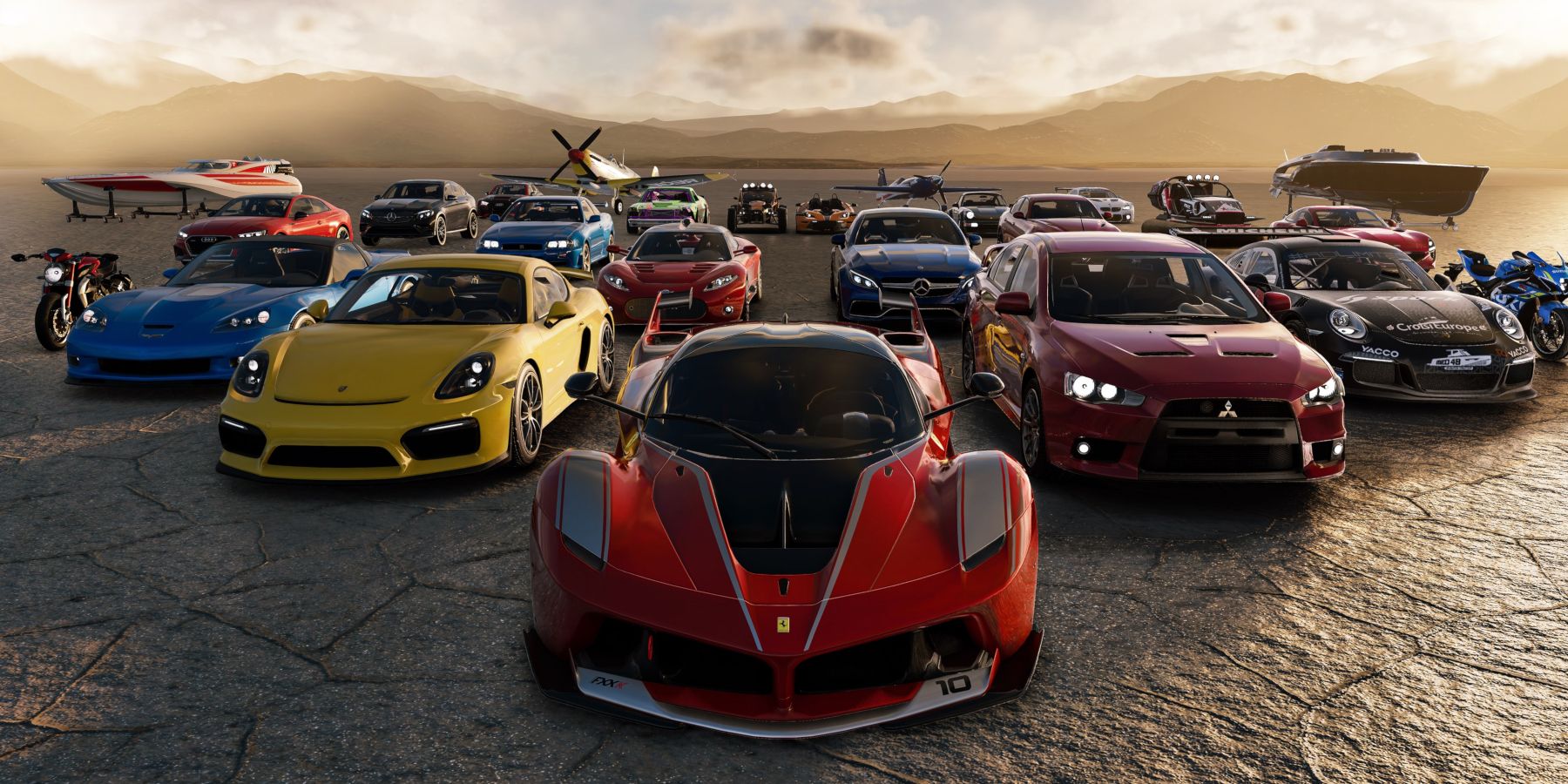 Datamined screenshots from a recent update for The Crew 2 reveal a project named The Crew: Orlando, which could be Ivory Tower's next game.
gamerant.com
A recent leak may have offered a first look at exactly what that project is, with screenshots revealing the title
The Crew 2: Orlando
.
The screenshots for
The Crew 2: Orlando
are said to have been datamined from
The Crew 2
and are odd, to say the least. For one, Orlando appears to be a codename rather than a location, as the screenshots show it taking place either in Hawaii or on a fictional island off the west coast of the United States. There are also logos for both a "Massive Race" and a "Live All Star," both of which could refer to a 100-player Crew vs. Crew race involving swapping vehicles like a racing game triathlon/
battle royale
.
Here's where things get interesting. One of the screenshots shows the title
The Crew 2: Orlando
along with a flag saying "FREE," implying this could be DLC for
The Crew 2
. However, leaker Tom Henderson has since offered some insight into what they've heard about the project. Henderson says Project Orland isn't actually DLC, but rather a project currently dubbed
The Crew: Orlando
. It's an entirely
new racing game
built on a new driving engine.
Henderson doesn't elaborate on what he's heard, unfortunately. It's possible that
Orlando
was once planned to be free
DLC for The Crew 2
and has since been expanded to be a full project. In other words, the leaked screenshots aren't representative at all of what
The Crew: Orlando
might be anymore.
What Henderson does apparently know is that
The Crew: Orlando
is currently actively in development at
Ubisoft
's Ivory Tower studio. It's still in pre-alpha, however, meaning there's still a lot of work left to be done. As such, Henderson says that there's no set release date for the open-world racing game.