Hi members, both new and old.
We've set this imaginatively titled thread up as a friendly, welcoming space for people to just say "Hi" and maybe share a few words about themselves. This was
my introduction from the thread we created for staff members
, it doesn't need to be anything of that size though, anything would be great.
Maybe tell us what sort of games you like, what games your looking forward to, what non-gaming things you're interested in and maybe even a little bit about your choice of avatar.
REMINDER: THE DEFAULT AVATARS WILL BE REMOVED SHORTLY SO YOU'LL NEED TO UPLOAD ONE VIA YOUR ACCOUNT AT THE VERY TOP OF THE PAGE OR REQUEST A CUSTOM AVATAR HERE - Official NeoGAF Avatar Request Thread
(work in progress)
​
We actually have several hundred brand new members that have just been joined up (
Neophytes
), I've added a few links below so that newer members can find their way to threads that may be of use to them.
------------------------------
​
BASIC MEMBERSHIP TYPES
There are three main types of membership on NeoGAF which I'll give a brief overview on below. You may also see other types of members in the community but these are the "standard" membership types.
Neophytes
-
The absolute newest of members.
Unable to create new threads. (Neophytes can now request to have a thread created on their behalf, follow this link for details.)
Unable to send messages using the NeoGAF messaging service. Able to receive messages though.
Unable to edit own posts after five minutes.
All posts are unpublished until a member of staff validates and publishes the posts.
Unable to enter NeoGAF Giveaways.
Neo Members
-
Have been seen to contribute positively to the forum.
Unable to create new threads.
Members
-
Have demonstrated a sustained positive contribution to the forum.
Although number of posts are also a factor in people moving from one type of membership to another, the reason we're not listing specifics is because it isn't solely based on that so somebody who has contributed positively could well be moved earlier than somebody with twice as many posts. Don't spam posts and expect to be moved earlier because it's very easy for the move to be delayed if we see that you're having a negative effect of the community.
Although being a full Member is permanent, in the general sense, it is possible for people to have rights removed if its deemed fit by the team. This would be unusual but it certainly isn't unheard of.
As some may already have noticed, we now have a
Giveaways Tab
at the top of the page, we're currently hosting our first giveaway and it's very much a work in progress but each individual giveaway can be set with a required minimum membership level rather than there being an overall requirement, so it's always worth checking there. Neophytes will not
normally
be able to enter though but as this one is a bit of test run for us, it is actually possible.
If you are a
Neophyte
and are wanting to contact staff for something and it isn't appropriate to use the Report Function (Reporting inappropriate posts) or the
Error Reporting & Feedback
thread then you are able to do this using the
Contact Us
tab at the very bottom of the page or by using this email address -
support@neogaf.com
Although you may find that you have more or less privileges than other members with different membership types, it doesn't mean that one type of member has authority over other members,
it's not a rank
and should never be treated as such.
------------------------------​
Welcome to all members and thank you all for your contributions here, there's been a lot of support from the community here recently and we all hope that the you will lead by example for the new people rather than just relying on us to tell people what to do.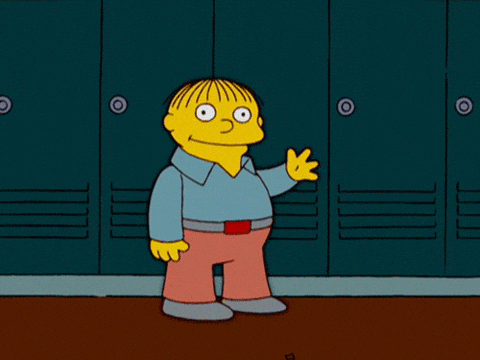 ​
USEFULL THREADS
FEEL FREE TO USE THESE THREADS, THAT'S WHAT THEY ARE THERE FOR.​
MOD NOTE - For your first post dont just put "Hi" or "Hey" or "Yo" or something. We get a lot of bots so to distinguish please make your first post at least a sentence to show you arent a robot. And we can learn more about you that way! Thank you.
Last edited by a moderator: