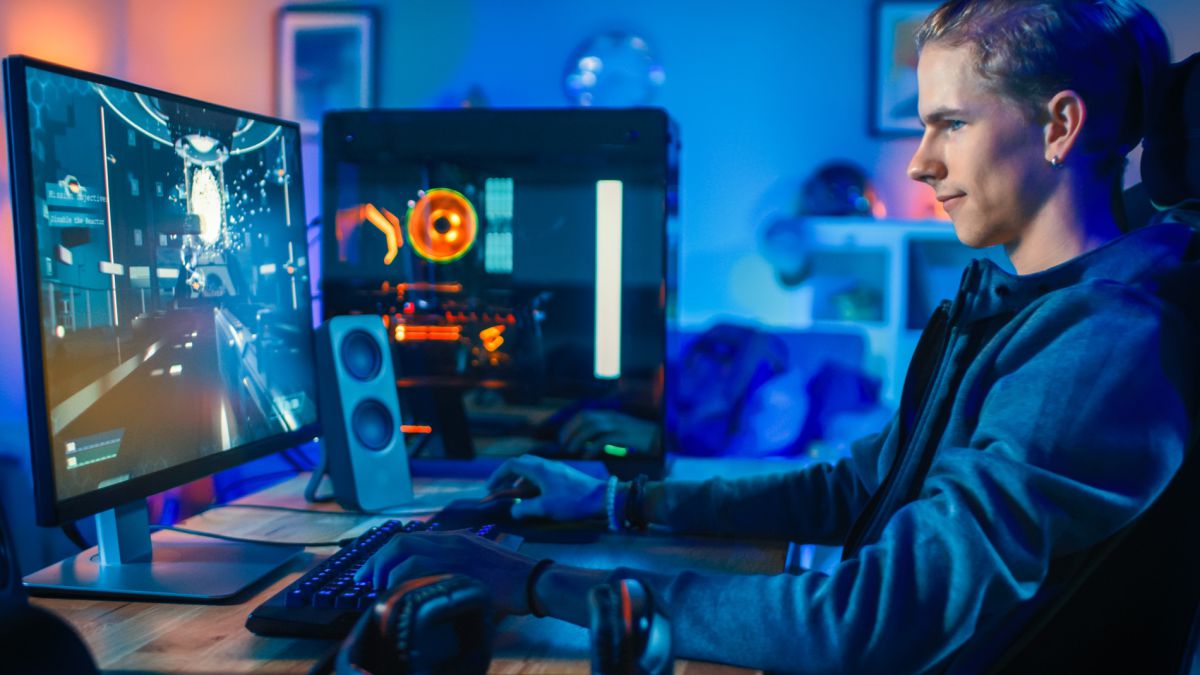 UK trade body says newspaper is "extensively misrepresenting" health risks of gaming…

www.videogameschronicle.com
The UK's Telegraph newspaper has been criticised by the games industry's trade body for "extensively misrepresenting" the effects of playing video games on young people.
A recent Telegraph article,
'Spiritual opium: could gaming addiction ruin a generation?'
, warns that "classroom iPads and online textbooks are normalising the use of screens" in a way that is "potentially harmful to teenage brains".
The piece goes on to specifically highlight gaming as a perceived health risk, as opposed to other screen activities. "It's time all of us woke up to the 'opioid' possibility of gaming, before teenage screen addiction becomes another global pandemic," it reads.
The basis for the article is partly a statement made
by the Chinese state media
last week, in which it compared video games to "electronic drugs". China heavily regulates video games and requires government approval for all foreign titles.
However, The Telegraph's core claims come from Abi Silver, a book author who recently published a work of fiction about the video games industry.
Silver's new book, The Midas Game, sees "two lawyers team up to defend a local gamer and YouTube celebrity who has been accused of killing an eminent anti-gaming psychiatrist."
"Did he target her because of her anti-gaming views and the work she undertook to expose the dangers of playing online games?" The book's
synopsis
reads. "Just because he makes a living killing people on screen it does not mean he'd do it in real life. Or does it?"
In The Telegraph's article, Silver shares anecdotes of her son's experience playing video games, during a time in which the publication says he became "obsessed with the addictive, dopamine-releasing game"
Fortnite
.
"I was shocked, and indignant, that there was something out there, unregulated and freely available to our kids, which was considered highly dangerous but nobody was doing anything about it," Silver said. "It was like someone was coming into my son's bedroom at night and injecting him with an addictive drug."
In the article, Telegraph author Annabel Heseltine claims that the World Health Organisation estimates that some 86 million people could suffer from gaming disorder.
But this figure appears to be based on
a past Telegraph report
, which cited a study that said it believed 3% of video game players suffered from the disorder (in 2021, it was estimated that 2.9 billion people played video games).
Recently, figures obtained by
The Guardian
via freedom of information requests showed that just 56 people entered treatment for gaming addiction between January and May this year. According to OFCOM,
around 40 million UK residents
played video games in 2020, not including children.
It's also worth noting that Silver's claims that the UK games industry is unregulated are technically incorrect. Although there is no dedicated video games regulator in the UK, the industry is beholden to legally enforceable ratings bodies, consumer and data protection laws, business regulations and soon OFCOM will likely oversee it too as part of the
proposed Online Safety Bill
.
The games industry is subject to investigation from various bodies including the Advertising Standards Authority (ASA) and the Gambling Commission (GC). Recently, the Competition and Markets Authority (CMA)
investigated Microsoft, Nintendo and Sony
over online gaming contracts.
Responding to the Telegraph piece, Ukie, the trade association for the UK's games and interactive entertainment industry, told VGC that the UK games industry was "a responsible, regulated industry that has demonstrated it takes concerns seriously".
"It's disappointing to see pieces like this extensively misrepresenting games," a spokesperson told VGC.
"It both unfairly demonises the 37 million people across the UK who find games to be a relaxing source of healthy entertainment and undermines evidence-based efforts to support the very small number of people who do need help managing play.
"We are a responsible, regulated industry that has demonstrated it takes concerns seriously by running campaigns such as our Get Smart About PLAY initiative to support safe and sensible play. We will continue to take this responsible approach and keep educating players and parents about all aspects of play over at
www.askaboutgames.com
."
The World Health Organisation (WHO)
voted to officially recognise gaming disorder as an international disease in May
.
WHO defines gaming disorder as a pattern of gaming behaviour characterised by "impaired control over gaming, increasing priority given to gaming over other activities to the extent that gaming takes precedence over other interests and daily activities, and continuation or escalation of gaming despite the occurrence of negative consequences".
The decision to classify gaming disorder as a mental health condition for the first time was heavily criticised by leading video game firms, who argued the move was not based on sufficiently robust evidence and created a risk of misdiagnosis for patients.
Last year neuroscientist Nastasia Griffioen
warned of the dangers of stigmatising people as being addicted to video games
.