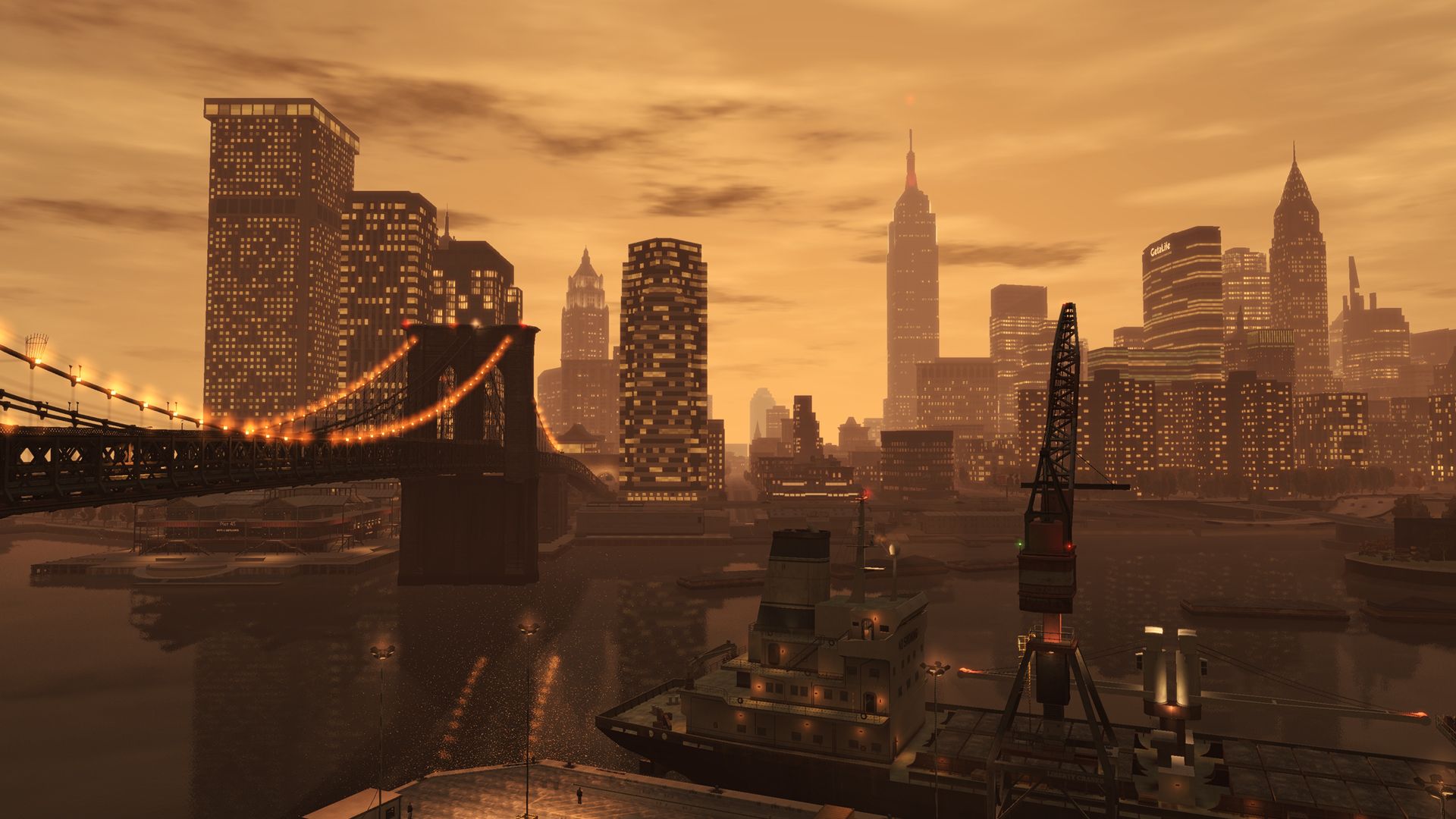 Set in 2008, Grand Theft Auto 4 is basically ancient history—and some of it hits very differently when you play it in 2021.
www.thegamer.com
It's weird playing Grand Theft Auto 4 in 2021. When it launched 13 years ago in 2008, it was a contemporary document of the times—now it's a window into the past. I don't know if Rockstar ever thought about this game becoming a historical artifact when it made it, but Niko Bellic's misadventures in Liberty City brilliantly capture a very specific moment in time for America and the world. This is a game heaving with references to things that strongly resonated with people in the mid-to-late '00s, which dates it, but also dredges up nostalgia in an unexpected way. I was in my 20s when I first played it, and was essentially a totally different person than I am today. I've changed, but society has changed even more, which brings something to the game that wasn't there before.

Radio Broker is a perfect example. This station was written as a wry commentary on, and to poke fun at, the emergence of the Brooklyn hipster. Presenter Juliette Lewis talks about "asymmetrical haircuts" and "ironic t-shirts", and describes the residents of Broker (the game's version of Brooklyn) as looking like "they just came off a heroin binge" while also having hundred-dollar haircuts. This is a very 2008 image of a hipster, and one that will likely be lost on anyone under the age of 25. Also, at the time, music featured on the station—LCD Soundsystem, The Rapture, Japanther, The Boggs, Les Savy Fav—were at the cutting edge of modern indie music. Now you'll find songs like Get Innocuous on '00s nostalgia playlists, and some of these groups don't even exist anymore.

Weazel News, GTA 4's answer to Fox News, gives you an idea of what kind of stories dominated the headlines in America in 2008. There are numerous reports on the radio referencing George W. Bush's then ongoing 'war on terror', including increased police presence in parts of Liberty City deemed to be potential targets. A suspected terror attack also closes the bridge to Algonquin (the game's take on Manhattan) early in the game. This was seven years after 9/11, but the threat of terrorism was still very much a part of the country's collective consciousness, which is reflected—and, naturally, made fun of—throughout GTA 4. This is evident in descriptions of the Jingoism Act, a parody of the real-life, post-9/11 PATRIOT Act, which made it easier for the US government to spy on its citizens.

Also, being a Fox parody, the TV and radio reports on Weazel News—as well as right-leaning talk radio station WKTT—also provide an insight into what conservative America was fixated on at the time. Gay rights is a hot topic, with presenters like WKTT's Richard Bastion (an angry Rush Limbaugh-a-like) complaining about the "homosexual agenda". This was 8 years before same sex marriage was finally legalised in the US in 2015. Immigration and homeland security are also debated and discussed, but it all rings very tame compared to how emboldened, tasteless, and straight-up hateful conservative news in America has become after the rise of Donald Trump. Reality is now, unfortunately, a lot worse than anything the writers at Rockstar could have imagined in 2008.

The game also frequently references and mocks 'bling' culture, which defined mainstream hip-hop in the mid 2000s. "The hottest jams, the hottest commercials, the hottest bling" says the announcer on radio station The Beat 102.7. Rappers flaunting diamonds and other crass symbols of excess was the standard back then, until the financial crisis hit in 2008—the same year GTA 4 launched—and put an end to it. "We just came out of the bling era," Amy Andrieux, a senior editor at The Source, told CNN in 2009. "Now we're starting to see artists become more socially conscious." This is an example of something that was outdated even when GTA 4 first launched—a result of the game taking three years to develop, as well as rapid changes in society and culture at the time.

GTA 4 also takes aim at electric cars, describing the hybrid Dilettante (a parody of the Toyota Prius) as "having a nifty dashboard screen with animations showing you how much gas you're saving while completely ignoring the thousands of pounds of toxic batteries on board." This is reflective of the general dismissive attitude to hybrid cars at the time, with the Prius being the butt of many bad late night talk show host jokes. But in hindsight, it feels somewhat short-sighted, with an all-electric future for cars now seeming like a very real possibility. I know lots of people who drive hybrids now. Humour like this makes GTA 4 feel very much like a product of its era—but it's also a valuable record of how people felt about these things at the time, albeit with a humorous, tongue-in-cheek slant.

There's more obvious stuff too, like Niko's laughably low-tech cell phone, the design of the in-game internet's websites, or the cars, which mirrored modern trends when they were designed, now looking incredibly old and outdated. Vice City and San Andreas, set in the 1980s and 1990s respectively, were intentional period pieces—but GTA 4 is now as much of one as either of them. As the years roll by, my nostalgia for the 2000s only grows more powerful, which makes this latest visit to Liberty City a strangely emotional one. But even if you weren't alive in 2008 and want an (admittedly highly distorted) idea of what society and pop culture were like, GTA 4 is a surprisingly effective history lesson—but one where you also get to steal cars, rob banks, and run people over.
I really liked the focus on simulation of the game and the physics for the cars.