Full article
If you have the chance, click through and give them the ad impressions and consider a free account
By the time Bayonetta 3 hit shelves on Oct. 28, the title was both a highly anticipated game and a hotly brewing controversy.
Designed by Osaka-based PlatinumGames, the Bayonetta series follows the high-action adventures of a female witch who joins forces with demons to save the world from angelic marauders. In September 2021, Hellena Taylor, the British actress who voiced the titular character in both previous installments, hinted on Twitter that she may not return for the third.
Then, on Oct. 5 of this year, PlatinumGames confirmed it had replaced Taylor with Jennifer Hale, a well-established voice actress who had worked on other games series such as Metal Gear, Mass Effect and Metroid. Ten days later, Taylor tweeted that the company had offered her a flat rate of $4,000 to reprise the role. Believing the offer to have been insultingly low, she asked fans to boycott Bayonetta 3 and give their money to charity instead.
After Platinum challenged her accusations, Taylor clarified her position — the original offer had been $10,000, later raised to $15,000. This better aligned with PlatinumGames' side of the story, which was that the original offer had been $3,000 to $4,000 per session for a five-session contract.
Had Taylor not aired the dispute on a worldwide forum, people might not have cared about Hale becoming the new voice of Bayonetta. Taylor, however, went public, and the dispute went viral.
At the end of the day, consumers can forgive a lot if the end product meets their expectations, which it seems Bayonetta 3 has — at the time of writing, the game holds an 86 out of 100 rating on Metacritic, with plenty of reviewers praising its over-the-top action sequences and characteristic femme fatale sensibilities. In Japan, gaming magazine Famitsu announced that Bayonetta 3 has sold 41,000 copies in its first week on shelves — good enough to take the No. 2 slot in game sales that week.
With titles like Bayonetta, gameplay and action are the chief concerns. Storylines are often thin at best, and the quality of the voice acting seldom gets noticed unless it really misses the mark.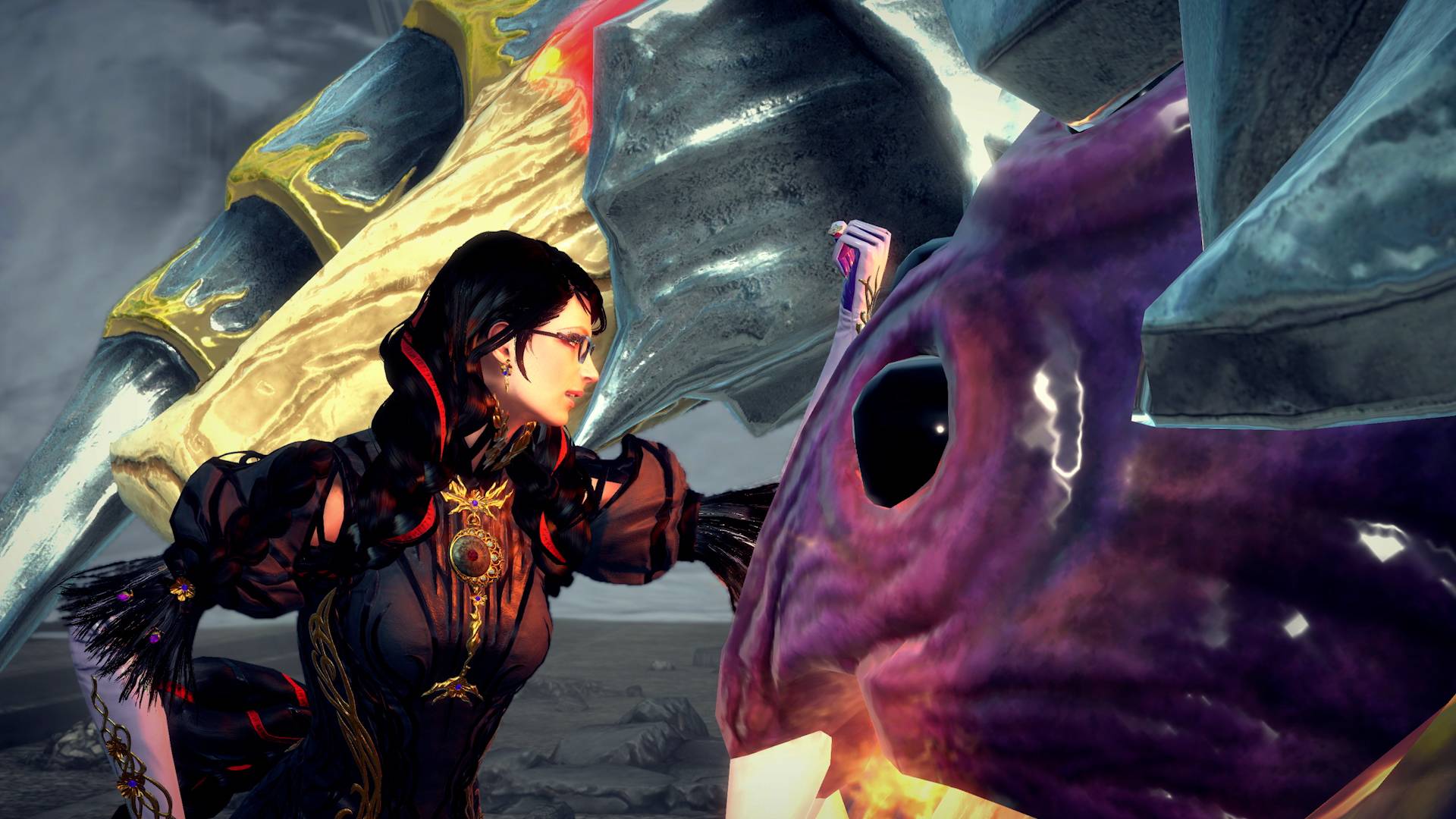 With narratives that border on the absurd, the Bayonetta series would not at first glance seem to be a vehicle for a wage dispute in video games. | COURTESY OF NINTENDO
Voice acting in a game like Bayonetta 3 seems like an odd vehicle for a wage dispute, but Taylor's tweets attracted worldwide attention and questions about wage disputes in gaming have yet to be answered.
Industry in an industry​
Back when games came on cartridges with limited memory, voice acting was mostly a rarity. Now, with Blu-ray discs and streaming, voice acting has become an important component — something Bo Crutcher understands intimately.
"Grim Fandango (a pioneering point-and-click adventure published by LucasArts in 1998) was the first time I remember thinking, 'Wow — there's voice-over in a game,'" says Crutcher, studio head of Blindlight, LLC, a leading voice-over production services company that connects video game studios with Hollywood acting talent.
An actor by training, Crutcher approached his agent about doing voice-over for games back in the 1990s. "'Kid, there are maybe 300 people in the entire world who do English (voice-over),'" Crutcher recalls his agent telling him. "'You're never going to break in.'"
"The voice-over space has increased exponentially, especially in the last decade or so," Crutcher says. Asked how many actors provide voice-over for games today, he responds: "I can't even put a number on it."
Blindlight was established in 2000 with the goal of "bringing the best Hollywood actors to games," according to Crutcher who joined the company in 2017. With a client list that includes Sony, Rockstar, Activision, Microsoft and Ubisoft, Blindlight has likely contributed to some of your favorite game franchises, including Halo, Fallout, Splinter Cell and Destiny.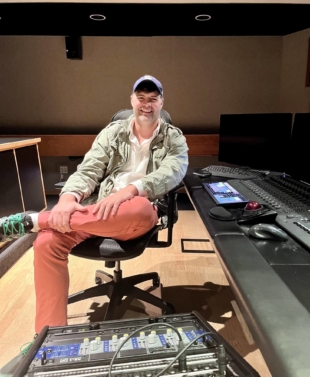 With years of experience working with both voice talent and game studios, Bo Crutcher believes multiple factors usually go into the decision to hire or part ways with actors. | COURTESY OF BO CRUTCHER
Since 2000, some of Hollywood's biggest names have voiced roles in games. In 2002, Disney and Square Soft hired dozens of the original voice actors from "Hercules," "Winnie the Pooh," "The Little Mermaid," "Tarzan" and other animated features to reprise their roles in the Kingdom Hearts series. In 2005, Electronic Arts lured Sean Connery out of retirement to play James Bond in the video game version of "From Russia with Love." More recently, Polish studio CD Projekt Red hired Keanu Reeves to play corporate terrorist Johnny Silverhand in 2020's Cyberpunk 2077.
"We've worked with Sean Bean and Patrick Stewart," Crutcher says of the two A-listers involved in 2006's The Elder Scrolls IV: Oblivion. "We've worked with Michelle Rodriguez on a number of projects throughout the years (including Halo 2)."
All that makes Crutcher uniquely qualified to weigh in on the factors that motivate any particular voice actor to take or refuse roles. However, the industry veteran says actors are attracted to games for different reasons.
"With some performers, the (paycheck) is the thing," he says. "They're always trying to make that number go up."
In demand actors like Bean and Rodriguez have the luxury of asking for higher fees and turning down roles. The next tier down is working actors — professionals like Taylor and Hale who aren't typically offered million-dollar roles like the Hollywood elite but are still in high demand.
Hot mics​
For this class of journeymen voice actors, it's less about securing one big payday than making sure they have a constant flow of work.
"I've been doing audiobooks for 13 years," voice actor Dan Woren says. "I also work on video games and anime stuff. I do documentaries and things like that. There are quite a few different things I've done in the voice-over realm."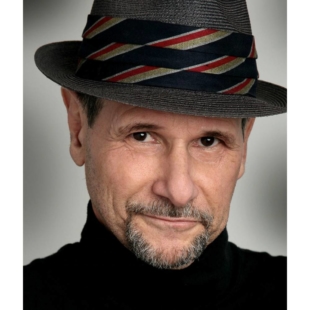 Experienced voice actor Dan Woren explains that some talent can demand higher wages depending on how central they are to the property they're working on. | COURTESY OF DAN WOREN
In the 1980s, Woren was the voice of mech pilot Roy Fokker in the English dub of Robotech. Younger anime fans might recognize him as the voice of Bleach's Byakuya Kuchiki. Woren voiced Yang in the 2008 remake of Final Fantasy IV and Hanneman in Fire Emblem: Three Houses, plus dozens of audiobooks over the years (full disclosure: Woren also voiced the audiobook versions of my
Ultimate History of Video Games
series).
Even with such a long resume, Woren can't put forward a single figure on compensation for his work. His pay scale varies with each type of project; narrating books, for instance, pays significantly less per hour than acting in games, but some audiobooks are 20 hours long.
"The current rate for video games is approximately $250 per hour for a four-hour minimum, maybe a little bit more," Woren says. "That is the union rate for video games right now. For dubbing anime, I believe it's $125 per hour. That's with a two-hour minimum."
In 2017, Blindlight helped negotiate the rate for video games with the Screen Actors Guild-American Federation of Television and Radio Artists (SAG-AFTRA). Crutcher, who describes his company as a "union signatory," specifies that union scale is $956.75 per (four-hour) session plus "plus 10% (agent fee), and then you're going to have other fees on top of that."
At $10,000 for five sessions, PlatinumGames had, in fact, offered Taylor double the SAG-AFTRA scale. According to Woren, who has never met Taylor, it's not uncommon for actors to be offered better than union rates.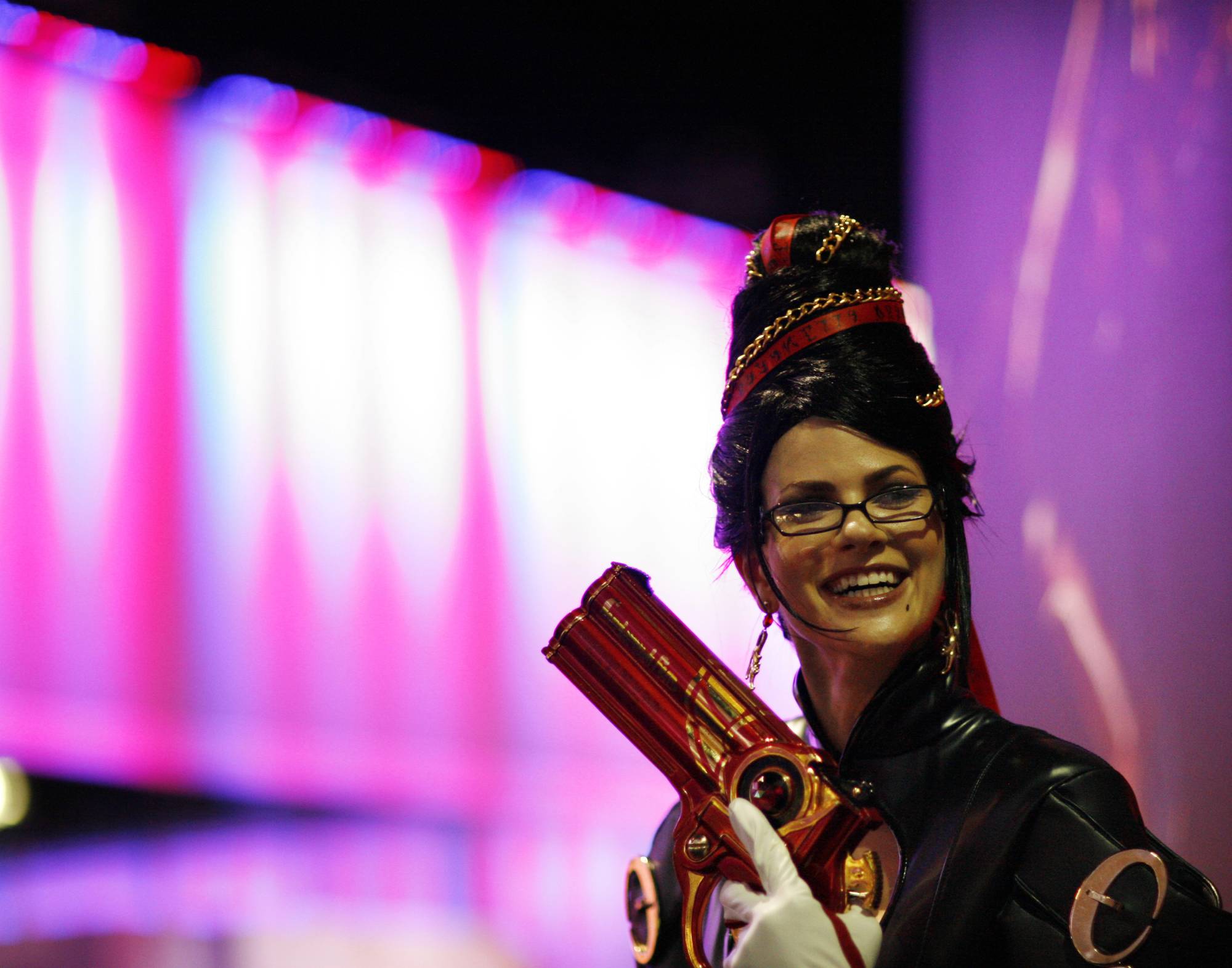 Though the character of Bayonetta has a new voice, many fans voiced displeasure with the change when it was first announced just weeks before the newest game released. | REUTERS
"You have room to negotiate depending on how much you bring to the table as far as fan base or talent," he says. "There is certainly the opportunity to ask for more."
How much you bring to the table is an important component. Having voiced the Bayonetta character in two games, Taylor may have believed she had made herself an indispensable part of the franchise (Taylor did not respond to requests to comment for this story).
Along with familiarity, celebrity is another value-adding component voice actors can bring. Having the recognizable voices of actors like Samuel L. Jackson and Reeves can indeed lead to bigger sales, but top-tier talent isn't always expensive. James Earl Jones, a legendary actor best known as the voice of Darth Vader, famously played a tiny voice role for a token fee in the 1994 point-and-click PC game Under a Killing Moon just to impress a grandson who liked computer games.
"There are some actors who, if you show them a compelling character with a great story," Crutcher says, "become intensely interested in playing that character and having fun with it."
Last edited: