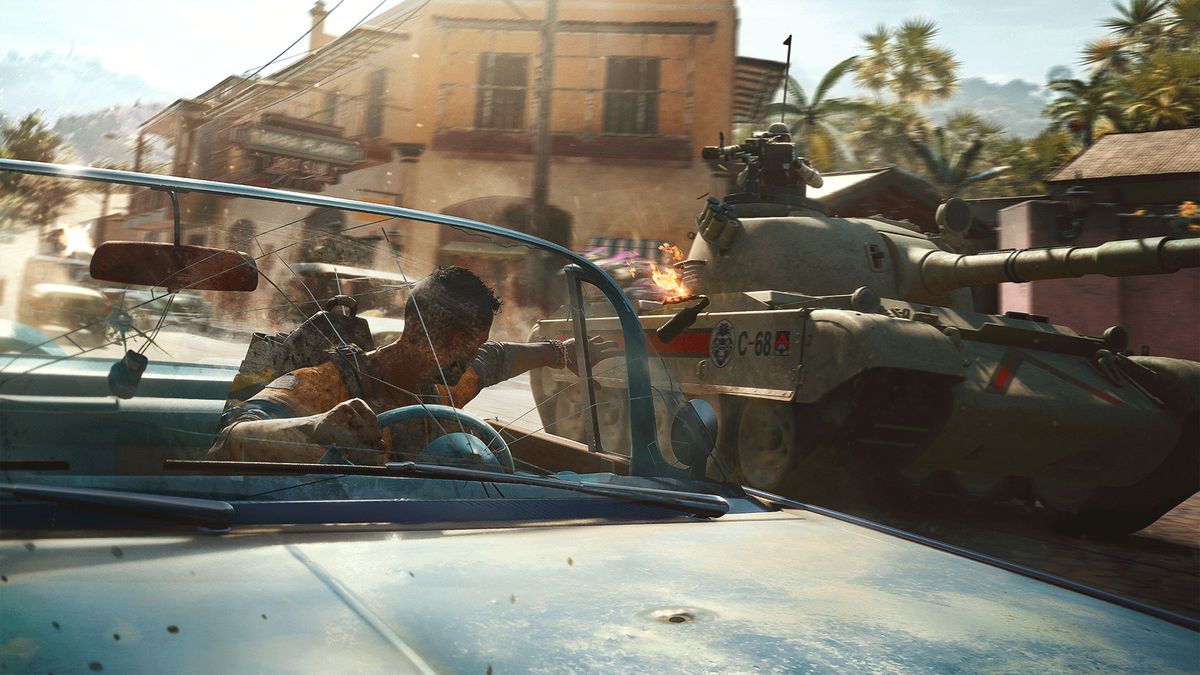 Ubisoft is right to save the effects for PCs only.
www.tomshardware.com
Eschewing ray tracing on console versions of Far Cry 6 is a telling stance for Ubisoft to take. Forget all that nonsense about RT on consoles because the PlayStation 5 and Xbox Series X simply aren't fast enough to do RT justice, which we've known for about a year now, ever since the RX 6000 series launched. Add a few minor ray tracing effects and you can get okay performance on the RX 6000 GPUs and the latest consoles, but those minor ray tracing effects are just that: minor.
So far, every RT-enabled game promoted by AMD has been in that same category, which makes sense as even the fastest of the consoles — the 12 TFLOPS Xbox Series X with 52 CUs and 52 ray accelerators — can't even match the

RX 6800

, never mind the

RX 6800 XT

and

RX 6900 XT

. And yet, when we looked at

ray tracing performance across a suite of games

, AMD's best only matches an

RTX 3070 Ti

, and sometimes it can't even beat the

RTX 3060 Ti

. And

Far Cry 6

isn't even going all-in on ray tracing for PCs. It includes RT shadows and

hybrid

RT reflections—it uses a combination of RT reflections with SSR (screen space reflections), providing a compromise between quality and performance.
Knew it.