You should know that I'm a bit salty before reading this
After more than 2 month of radio silence, the roadmap for TW:WHIII is here. And it's quite disappointing.
What is happening with Creative Assembly? After a terrible launch you'd think they try to redeem themselves right? Hahaha.
Enjoy this beautiful roadmap (which was supposed to be here a week after the release)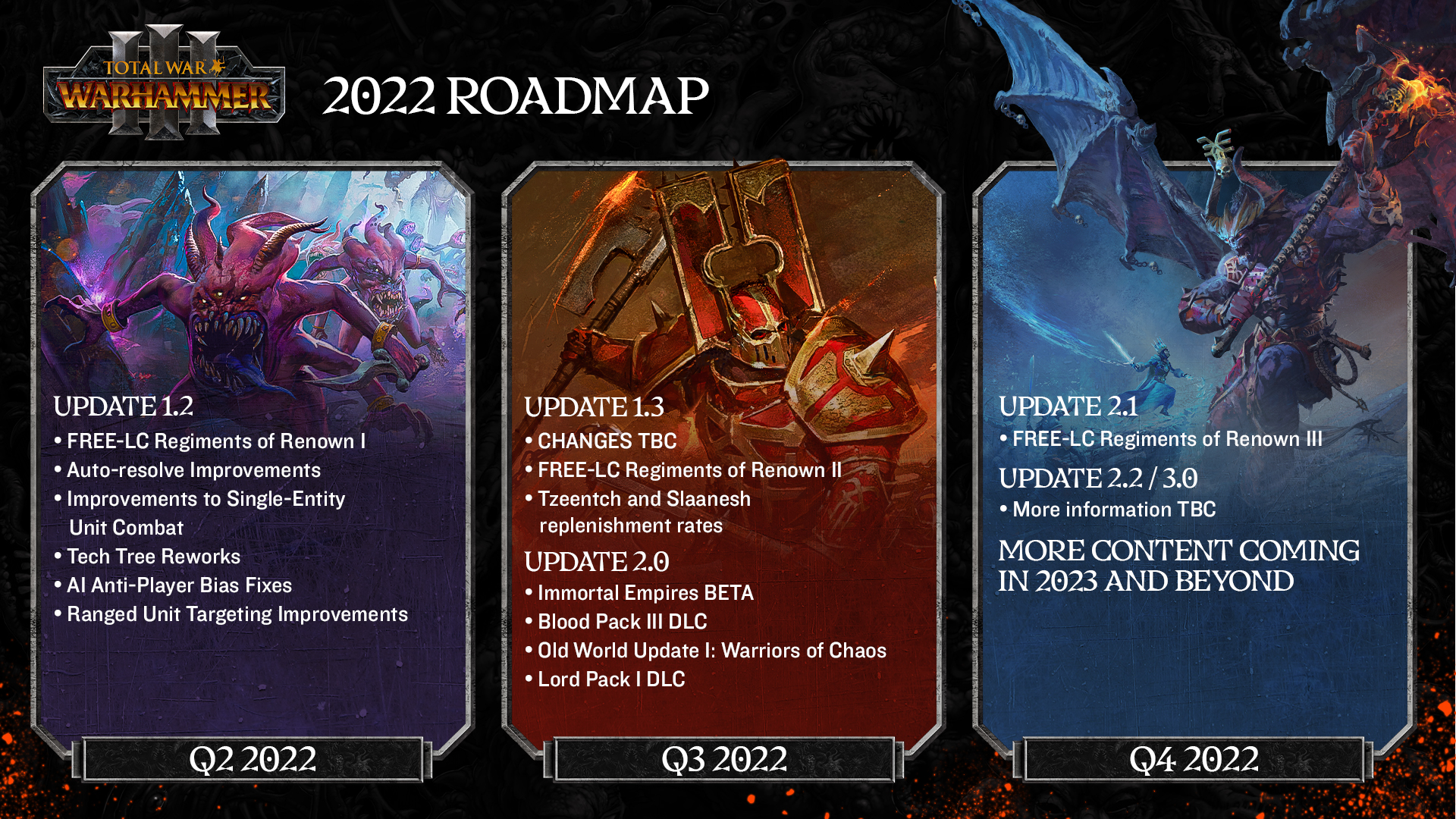 For comparaison, here is the roadmap for TW:WH II that was shown only a few day after the release of the game: [click me]
The sad truth is that TW:WH III was released in such a poor state that the DLC went *pouf*.
So CA sold an early access game at full price, knowing it's gonna be a big mess.
Oh and not to mention that TW:WH II has been released in Epig and guess what? It broke the game on Steam. Yes that's true.
They updated the game files yesterday and now some people can't continue their campaign, a lot of mods don't work anymore and... MULTIPLAYER CHAT IS NOW GONE.
WHAT IN THE ACTUAL FUCK.
But don't worry, CA is here to teach you that their code is a big mess, with simple image that our brain can understand:
IS ANYONE ABLE TO RELEASE A FINISHED PRODUCT IN 2022?
We know that many of you have been eager to know what the future holds in store for the game, so we're sharing our roadmap for 2022!
steamcommunity.com
Last edited: