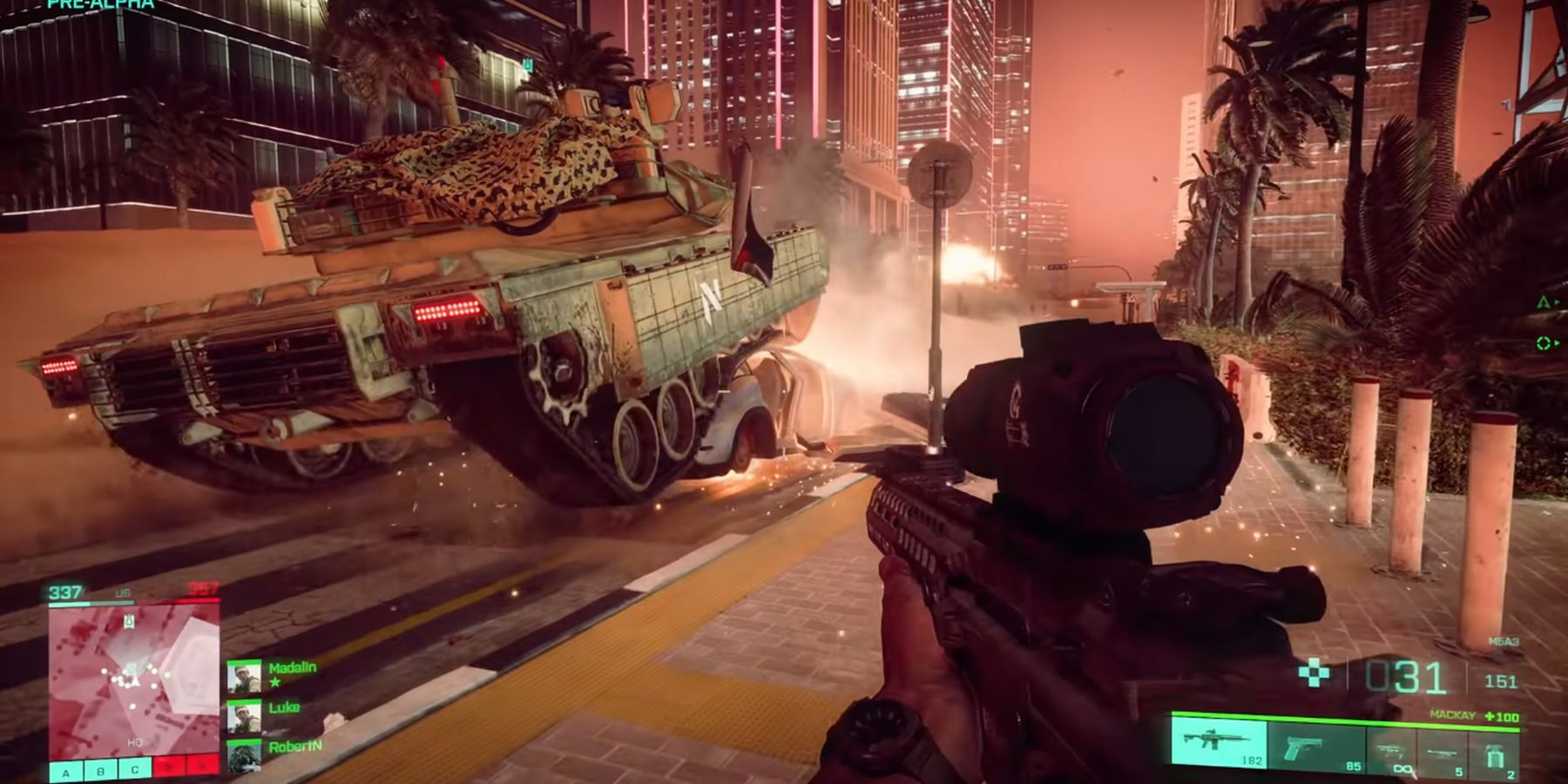 Fans point out a long list of features missing from the Battlefield 2042 beta and express concern for the state of the final game.
gamerant.com
A video posted to the unofficial
Battlefield 2042
subreddit by user GreenyMyMan shows a large amount of features
missing from the new Battlefield game's beta
, many of them being iconic to the series. The detail in building destruction is reduced heavily, first-person takedown animations are gone, damage information is removed, and fortification is also missing. Fortification allows players to build blockade structures and defense around turrets, making it a massive downgrade from the previous games' defensive mechanics.
Since
Battlefield 2042 is only a beta version
at the moment, it is entirely possible that DICE will add many of these mechanics before the final release. However, many players are unimpressed with this first glimpse at the game. The removal of leaning is a top concern in the comments of the video, with many players considering it iconic to the
Battlefield
series. A common sentiment among commentors is the feeling of being limited by the mechanical changes.
The decision to change the game could be to make it less intimidating for new players, as well as a financial decision; animations that were first-person in previous
Battlefield
games are changed to third-person in
Battlefield 2042
's beta, and some commentors believe this could be in service of selling cosmetic skins and melee finishers to players. Some changes are outright confusing, though; large stationary weapons have been removed, which some players have noticed makes taking down aircraft much more difficult. While
improvements are already promised for Battlefield 2042's launch
, most of them do not seem to address the biggest player concerns.
Let's compare Battlefield 2042 Beta with Battlefield 5 and see which one hase better gameplay features.
I know this is beta build, and be assured I'll prepare updated video once full game arrives. Meanwile, let's check what this Open Beta brought us and compare with previous game in the series.

Both games captured on PS5.