EXPECT SPOILERS FROM THE ORIGINAL SERIES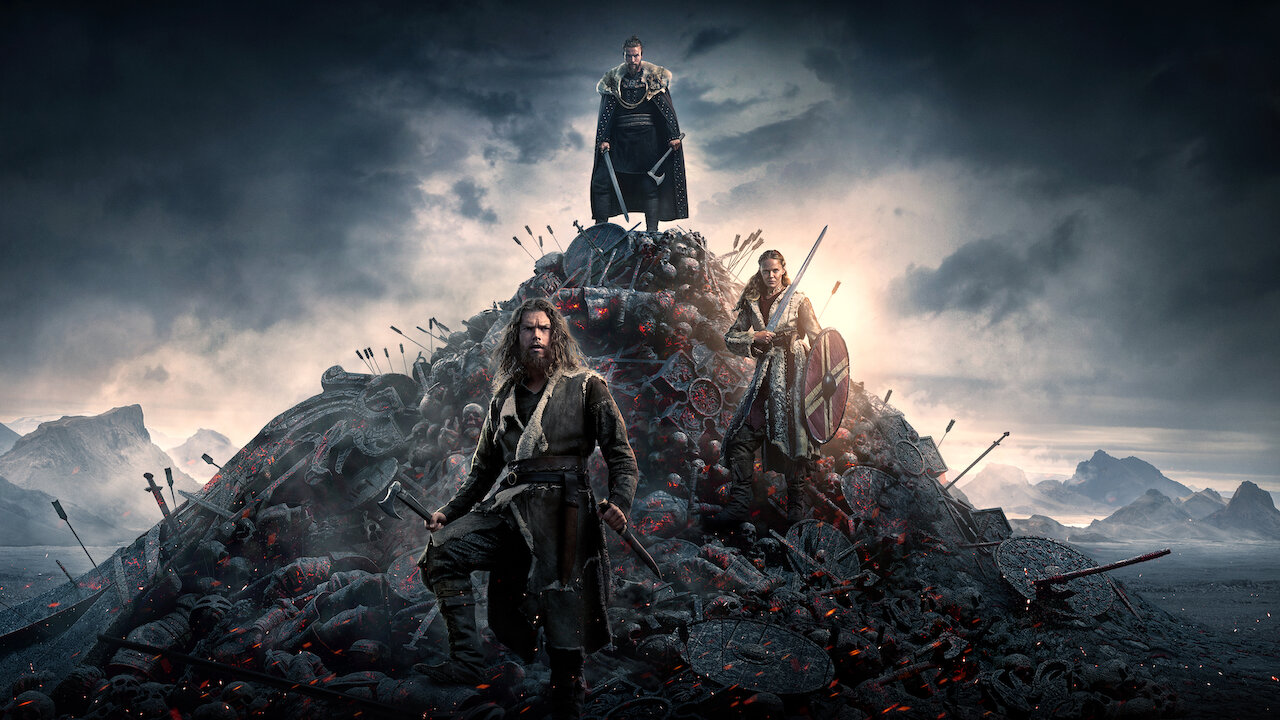 In this sequel to "Vikings," a hundred years have passed and a new generation of legendary heroes arises to forge its own destiny — and make history.
www.netflix.com
Set 100 years after the events of
Vikings
,
Valhalla
stars Sam Corlett as Leif Eriksson, the famed explorer who, according to Viking lore, sailed to North America five centuries before Christopher Columbus. (Though, in the flagship series, Floki [Gustaf Skarsgard] and Ubbe [Jordan Patrick Smith] journeyed there a century before even that.)
Vikings: Valhalla
will chronicle the adventures of other legendary Vikings from history, including Freydis Eriksdotter (Frida Gustavsson) Harald Hardrada (Leo Suter), and the Norman King William the Conqueror, a descendant of Rollo (Clive Standen). Rounding out the cast are Laura Berlin as the ambitious Emma of Normandy, Bradley Freegard as the Danish King Canute, Johannes Haukur Jóhannesson as Harald's half-brother Olaf; David Oakes as the English counselor Earl Godwin, Caroline Henderson as the Kattegat Jarl Haakon, Pollyanna McIntosh as the Danish Queen Ælfgifu, and Asbjorn Krogh Nissen (Bron) is Jarl Kåre.