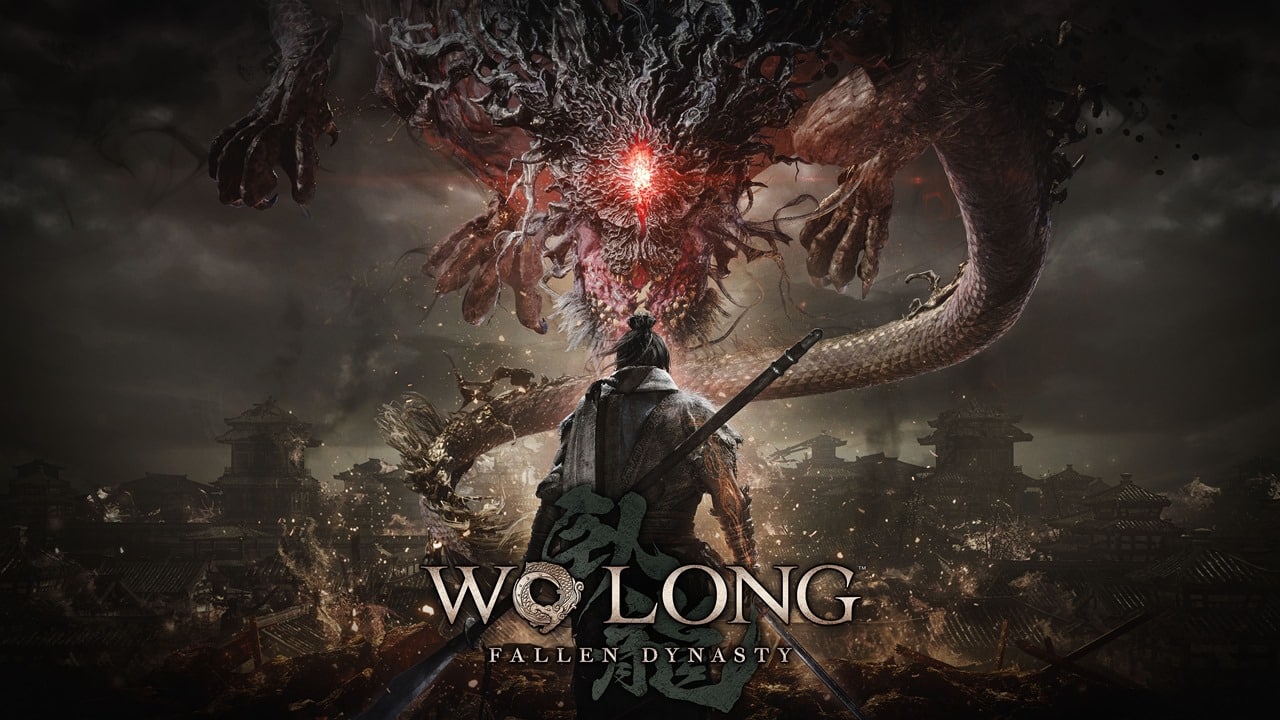 Game Information

Game Title
: Wo Long: Fallen Dynasty
Platforms
:
Xbox Series X/S (Mar 3, 2023)
PlayStation 5 (Mar 3, 2023)
Xbox One (Mar 3, 2023)
PlayStation 4 (Mar 3, 2023)
PC (Mar 3, 2023)
Trailers
:
Developer
: Team NINJA
Publisher
: KOEI TECMO
Review Aggregator
:
OpenCritic - 85 average - 93% recommended - 41 reviews
MetaCritic - 82 average - PC - 47 reviews
MetaCritic - 82 average - PlayStation 5 - 48 reviews
MetaCritic - 80 average - Xbox Series X - 17 reviews
Critic Reviews
Attack of the Fanboy
-
Elliott Gatica
-
5 / 5
The best way to describe how Wo Long feels is if you combined the visuals and swordplay of the Dynasty Warriors and Nioh games with a pinch of Sekiro. What then happens is that you have a game that is quite difficult, but oh-so-rewarding when you conquer the seemingly impossible.
---
Cerealkillerz
- Nick Erlenhof -
German
-
8.9 / 10
Wo Long: Fallen Dynasty continues the familiar formula of the Nioh series and transports the whole thing to the Chinese era of the three empires. The new gameplay, which is purely based on counterattacks, brings so much fun and freedom that you can easily overlook the story, the somewhat inflationary loot and the fluctuating difficulty level.
---
Checkpoint Gaming
-
Omi Koulas
-
8 / 10
Team Ninja has created a challenging and engaging action game in a fantasy version of Three Kingdoms China. The combat mechanics are intuitive and all work together, making strategy and consideration of each next big boss fight vital. However, those same systems can be overly complex with a flurry of gauges, ranks, and stats to consider all at once. Even with a few difficulty spikes and balancing issues, Wo Long: Fallen Dynasty is still a fun adventure with creative bosses and exciting battles.
---
Cultured Vultures
- Ash Bates -
8 / 10
Wo Long: Fallen Dynasty's engaging combat, satisfying parries and decent level design help this Soulslike become a truly entertaining package.
---
Eurogamer
-
Alan Wen
-
Recommended
Team Ninja evolves Nioh's formula in a Three Kingdoms-era action RPG where allies, flags, and stealth make its brutal challenges more manageable than ever.
---
Fextralife
- Castielle -
7.8 / 10
Wo Long: Fallen Dynasty is sure to satisfy Team Ninja and Nioh fans in the combat department, but some aspects are not quite as good as the Nioh franchise. Recommended for console players itching for satisfying action, but a wait for patches for PC players due to performance issues.
---
Final Weapon
-
Alex Patterson
-
4.5 / 5
The story may be somewhat forgettable, and the voice acting is questionable, but Wo Long: Fallen Dynasty is a fantastic hardcore action RPG that might qualify as game-of-the-year material. I would experience it all again in a heartbeat. This is an easy recommendation for fans of hardcore action RPGs. A tight pace and superb combat make sure the game doesn't feel dull at nearly any point.
---
GameGrin
-
Mike Crewe
-
8.5 / 10
Team Ninja's latest action RPG is equal parts challenging and exhilarating, with unique mechanics that help even the odds in even the toughest of battles. A perfect new addition to a genre already stacked with quality titles.
---
GamePro
-
Samara Summer
-
German
-
83 / 100
---
GameSkinny
-
Bryn Gelbart
-
8 / 10
Team Ninja ups the ante and the difficulty from the Nioh series.
---
GameSpot
-
Richard Wakeling
-
8 / 10
Wo Long has stylish, parry-heavy combat and a more approachable challenge than most Souls-like games, but difficulty spikes may prove to be a barrier.
---
Gamefa
-
Mostafa Zahedi
-
Persian
-
8 / 10
Wo Long: Fallen Dynasty follows in the footsteps of Nioh and manages to deliver an exciting Hardcore experience. There are some new Mechanics like Morale system, but at the end of the day, it uses the same structure as Nioh. That being said, unfortunately Wo Long: Fallen Dynasty has also inherited some structural issues from Nioh. From poor story and disappointing narrative to repetitive side missions. If you loved Nioh, you are going to have a blast playing Wo Long: Fallen Dynasty, but don't forget that this game is far from perfect. It's enjoyable, but not flawless.
---
GamingTrend
-
Richard Allen
-
100 / 100
Wo Long: Fall Dynasty is a near flawless game and what I hope is just an intro to this fantastic world. Team Ninja have crafted a game that takes the basic structure of Nioh and other Souls-likes and creates their own unique, rewarding, and brutally challenging experience. In its almost forty hour campaign I was constantly surprised by the amount of new locations, creative boss fights, and sheer ambition of the game. It may be early in the year, but I'd be surprised if any game beats Wo Long for the top of my year-end list.
---
God is a Geek
-
Mick Fraser
-
8.5 / 10
Head into Wo Long: Fallen Dynasty with the right frame of mind and you'll find an enjoyable adventure that refuses to pull its punches.
---
Hardcore Gamer
-
Chris Shive
-
4.5 / 5
Wo Long: Fallen Dynasty is a dark fantasy take on the Three Kingdoms. The difficulty is high, almost seeming insurmountable at first, but part of what makes Wo Long great is how the difficulty isn't unfair.
---
INVEN
-
Kyuman Kim
-
Korean
-
9.5 / 10
Almost every aspect has improved from Team Ninja's previous work. The fantasy-infused story based on the Three Kingdoms complements core gameplay almost perfectly. On top of that, Its combat system has a distinct charm that entices players to turn their consoles back on immediately after turning them off.
---
Lords Of Gaming
-
Mahmood Ghaffar
-
8 / 10
Despite the game's technical shortcomings and confusing mechanics, Wo Long was a tremendous journey from start to finish. The game sports intuitive and tight combat and has some of the most epic boss fights that will push you to your limits. Though not at the level of FromSoftware titles, Wo Long is a step in the right direction and is diligently carving its own place among its peers.
---
Noisy Pixel
-
Azario Lopez
-
8.5 / 10
Wo Long: Fallen Dynasty is unlike any other action game. Its unique battle system encourages high-level character customization to make the action approachable no matter your history with the genre. It's terrifyingly brilliant as it tests your understanding of enemy attacks through a rhythm-based deflect feature making each encounter as enjoyable as it is difficult, especially in its online modes. Although messy enemy placement and cheesy maneuvers can slow the pacing, the Three Kingdoms story has never looked better.
---
PC Gamer
-
Sam Greer
-
89 / 100
Technical issues aside, Wo Long is a master of its craft that future soulslikes should study under.
---
PCGamesN
-
Dave Irwin
-
8 / 10
Wo Long: Fallen Dynasty is a thoroughly enjoyable Soulslike with intensely fun combat mechanics, slightly marred by jarring difficulty spikes and by-the-numbers music and sound.
---
PSX Brasil
-
Marco Aurélio Couto
-
Portuguese
-
90 / 100
Wo Long: Fallen Dynasty doesn't try to reinvent Nioh's formula, but manages to bring together its main elements and make specific changes, which allow it to be enjoyed by different types of audiences. And even with a combat system that may feel random at times, it's still able to provide a great feeling when overcoming its challenges. The setting is excellent and its engaging storytelling makes the future of this new franchise very promising.
---
PlayStation Universe
-
Adam Byrne
-
8.5 / 10
Distilled from the composite parts of developer Team Ninja's prior efforts, Wo Long: Fallen Dynasty opts to delve deep into the fundamentals of high-stakes combat and delivers a pulse-pumping experience that rewards anyone willing to step up to the plate.
---
Press Start
-
Harry Kalogirou
-
8.5 / 10
Despite Team Ninja falling into the same pitfalls suffered by prior titles, Wo Long: Fallen Dynasty is another deeply satisfying Souls-like. A steep learning curve and frustrating amounts of loot don't do much to keep Wo Long back from offering another finely tuned combat system, blended with a unique setting and new systems that break new ground in the subgenre.
---
Push Square
-
Khayl Adam
-
9 / 10
Wo Long: Fallen Dynasty is an excellent action RPG that offers an even more hardcore take on the increasingly popular Soulslike formula. It's fast, frenetic, and hits like a truck, with one of the most mesmeric combat systems we've ever had the pleasure to master. It might scare off more casual players, but those looking for a challenge, well - you can stop looking.
---
Rock, Paper, Shotgun
-
Ed Thorn
-
Unscored
Team Ninja has streamlined Nioh with dashes of Sekiro, but it stands on its own as a Soulslike with, arguably, the crispest combat out there.
---
SECTOR.sk
-
Oto Schultz
-
Slovak
-
9 / 10
Even though the infamous Nioh title absents in the Team Ninja's newest soulslike experience, there is no doubt that it possesses the very same qualities as its predecessors. Visceral and hardcore combat mechanics are used against the most horrific of demons. Our nameless hero will explore the chunks of a wonderful world inspired by the Romance of Three Kingdoms whilst trying to bring peace to a war-torn feudal China. This cryptically epic horse ride will surely confuse you, make you cry with rage and mostly teach you the art of parry timings'
---
Saudi Gamer
-
Arabic
-
9 / 10
Wo Long gave us everything we expected from Team Ninja, thrilling and challenging combat with one of the best boss fights ever made. If it wasn't for the technical issues and weird design choices, this would have been easily their best game
---
Saving Content
-
Scott Ellison II
-
4 / 5
Wo Long: Fallen Dynasty has a lot of familiar elements from Team NINJA's own Nioh series and also the FromSoftware series. However, there's nothing quite like the Chinese martial arts and Three Kingdoms backdrop that you'll find here. The dark twist that KOEI TECMO put in the later Han Dynasty a remarkable and fascinating portrayal I can't say I've seen anywhere before. The underwhelming performance on PC is a major disappointment, but this can absolutely be patched and updated in time. Wo Long: Fallen Dynasty is not an easy game to beat, but it does come easily recommended.
---
Shacknews
-
Donovan Erskine
-
9 / 10
---
Spaziogames
-
Italian
-
7.9 / 10
Wo Long: Fallen Dynasty seems like a Nioh spin-off: same game structure, same issues and same assets. Despite that, the introduction of new gameplay elements like Morale Rank, Spirit Gauge and Wizardry Spells helped Team Ninja to make another compelling game.
---
TechRaptor
-
Isaac Todd
-
7 / 10
Wo Long: Fallen Dynasty differentiates itself from Nioh thanks to a few key mechanics, though the experience can feel a little linear and easy at times. Still a fun game for fans of Team Ninja, and faster Soulslikes in general.
---
TrueGaming
-
Arabic
-
9.5 / 10
Team Ninja leaves its mark with Wo Long: Fallen Dynasty. The fast base leads to ferocious battles that are highly satisfying and addictive. Level designs and boss fights are unique and memorable, with a versatile set of side missions, a must-buy for fans of the genre.
---
Twinfinite
-
Jake Su
-
4.5 / 5
---
Video Chums
-
A.J. Maciejewski
-
8.5 / 10
Wo Long: Fallen Dynasty is a superbly fun action RPG that'll put your parry skills to the test. Throw in rewarding exploration and so many mechanics that it'll make your head spin and you're left with a wonderfully engaging full-fledged adventure.
---
WayTooManyGames
-
Leonardo Faria
-
8.5 / 10
Even if I didn't care at all about its plot, and there were a handful of issues with its gameplay, namely feature creep, I played it for hours and hours. The brilliant mixture of Nioh, Sekiro, Bloodborne, and even a bit of Battlefield resulted in a game that feels familiar and fresh at the same time, and one of the most exciting action RPGs released in recent memory.
---
WellPlayed
-
Kieran Stockton
-
7.5 / 10
Wo Long is another solid entry into the hardcore hack and slash RPG genre, but some wonky difficulty and questionable enemy AI spoil some of the design nuances and mean it doesn't quite hit the heights of Team Ninja's previous efforts
---
WhatIfGaming
-
Ali Hashmi
-
8 / 10
Wo Lang Fallen Dynasty is a challenging action RPG that stands out with its excellent deflection based combat, and tense morale system. It forces you to perfect its core mechanics and offers a rewarding experience with a lot of freedom in traversal and exploration. The uneven presentation and subpar PC port keep it from being perfect, but it's a worthy addition to Team Ninja's action RPG catalog.
---
Worth Playing
-
Chris "Atom" DeAngelus
-
8 / 10
Overall, I really enjoyed Wo Long: Fallen Dynasty. It's a distinctive game, and the morale mechanic changes how you approach combat. It suffers a bit from the world being less exciting than Sekiro's world, and the loot system feels a lot more stapled on than it was in Nioh, but those are both minor complaints. It's fresh enough that I didn't feel like I was playing Nioh 3, and it kept enough of the core mechanics that it retains its own flavor.
---
XboxEra
-
Jesse Norris
-
8.4 / 10
Wo Long: Fallen Dynasty is an epic ass-kicking time. Featuring ridiculously cool characters, stunning music, and a deeply engaging combat system this one is an easy recommendation for purchase or downloading on Game Pass like.
---
ZTGD
-
Jae Lee
-
7.5 / 10
GamingInstincts
-
Elder Legend
- 9/10
In conclusion, the gameplay of Wo Long: Fallen Dynasty creates a cool and innovative spin on the Souls-like genre that fans will appreciate. If you like games like Sekiro: Shadows Die Twice, Nioh, and Elden Ring, then you will be a happy camper. There is a lot to do in the game. Plenty of weapons and builds to try out alongside a whole dedicated magic system. I enjoyed my time and I am hoping that there will be a sequel or at least another title in the franchise. Despite the not-so-next-gen visuals and lackluster voice acting Wo Long: Fallen Dynasty is still a game I believe any souls fan should buy, because not only is the game challenging but it also feels rewarding and fresh. Wo Long Final Dynasty will receive a final verdict of 9 out of 10.
Last edited: