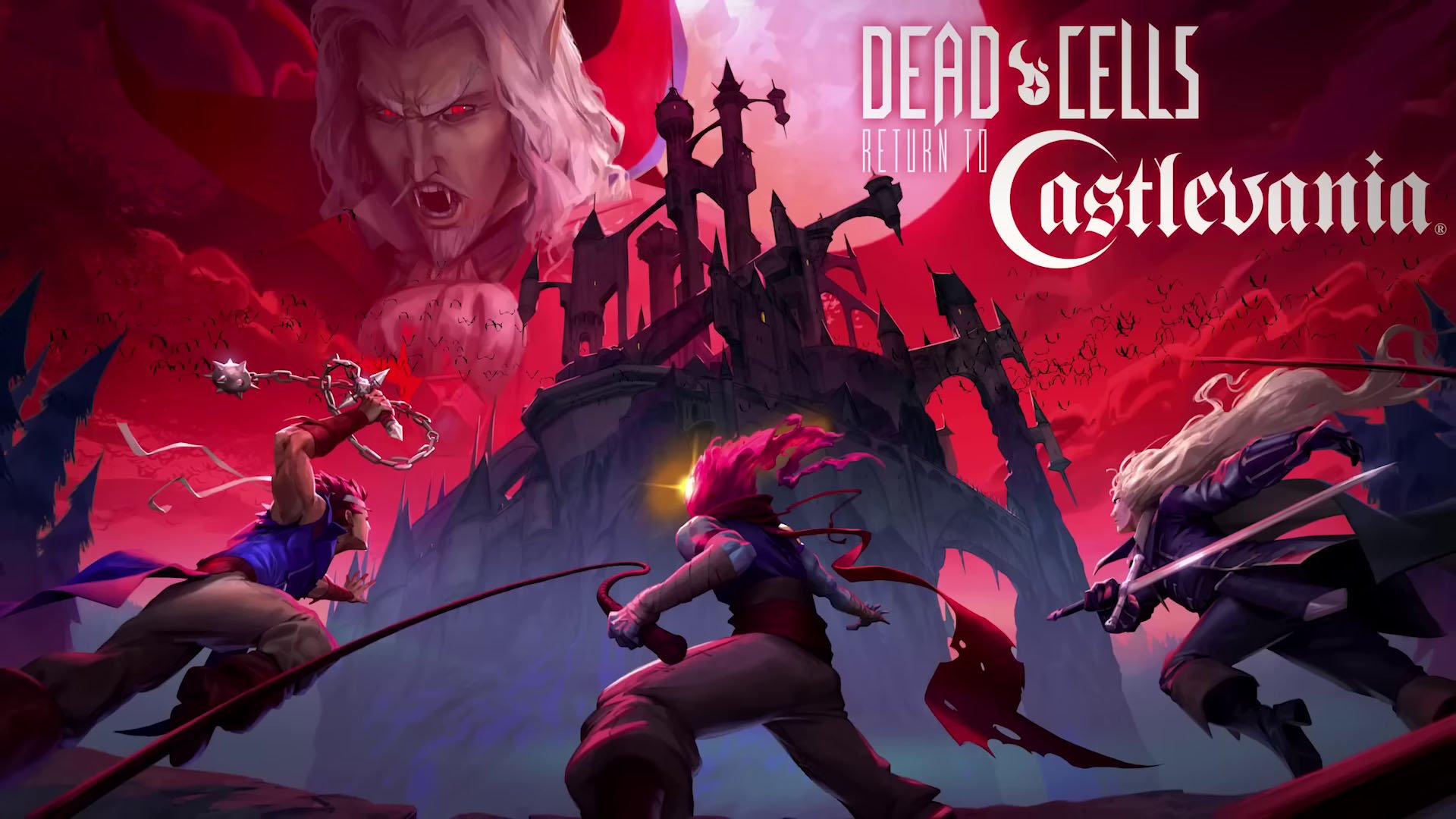 ---
Game Information:
Game Title
: Dead Cells: Return to Castlevania
Platforms
:
Xbox One (Mar 6, 2023)
PlayStation 4 (Mar 6, 2023)
PC (Mar 6, 2023)
Nintendo Switch (Mar 6, 2023)
Trailers
:
Developer
: Motion Twin
Review Aggregator
:
OpenCritic - 88 average - 100% recommended - 13 reviews
Critic Reviews​
CGMagazine
-
Joe Findlay
-
9 / 10
Dead Cells: Return to Castlevania is a fun and challenging action-platformer that will stimulate the part of the older gamers' brains that loves nostalgia, while teaching a new generation that a 2D game can still be great, even in 2023.
---
Destructoid
-
Zoey Handley
-
8 / 10
What makes Return to Castlevania better is that it essentially allows you to turn Dead Cells into a Castlevania roguelike, and a damned good one. The DLC serves as a fantastic love letter to one of the series that helped inspire Dead Cells, and that love absolutely comes across. I honestly wish that more games would let me just turn them into a Castlevania spin-off. What's the matter, Mario? Think you're better than Castlevania? Well, you're not, so put on this leather cuirass and carry this whip. Wait, that sounded weird.
---
Entertainium
-
Eduardo Rebouças
-
Worth your time
Return to Castlevania fits in perfectly with the rest of Dead Cells, and it's easily the best crossover you'll get to experience this year. You can stake your bet at that!
---
GameGrin
-
Alana Dunitz
-
9.5 / 10
Dead Cells: Return to Castlevania is a must-buy for any fans of Dead Cells or Castlevania, it's a breath of fresh air for those who have played the base Dead Cells in the past, plus the music is fantastic!
---
GameSpot
-
Steve Watts
-
8 / 10
The newest expansion to Dead Cells is an action-packed homage that injects Castlevania flavor into Dead Cells' familiar roguelike structure.
---
Kakuchopurei
-
Jonathan Leo
-
90 / 100
Chances are you're playing Dead Cells because you are a fan of the search action genre, so it's only fitting you would appreciate the slice of love Motion Twin has made from this humble-sized DLC.
---
MonsterVine
-
Diego Escala
-
4 / 5
Return to Castlevania is a lovingly crafted expansion for Dead Cells that fans of both games shouldn't miss out on.
---
Polygon
-
Russ Frushtick
-
Unscored
I've been enjoying Dead Cells since it first launched, and thus far I've been thrilled about Return to Castlevania. It's one of the most polished and well executed of the game's post-launch content. Castlevania fans, too, have plenty to swoon over, with numerous series references and large handful of unlockable costumes to discover, letting you explore Dead Cells as mainstays like Alucard, Richter, and Death itself. All we can hope is that this lays the groundwork for Motion Twin to pair up with other long-dormant franchises for similar passion projects. The Bubble Bobble x Dead Cells mashup is just begging to be made.
---
Six One Indie
-
Harry Loizides
-
Essential
Dead Cells is already a masterful game with precision gameplay, visuals, and music, but Return to Castlevania not only highlights these fantastic features but elevates everything with the addition of the Castlevania franchise. The 6-8 hour quest is an absolute delight from start to finish, and just like the original Dead Cells, the loop is drawing me back in for one more vampiric-infested run…
---
Twinfinite
-
Zhiqing Wan
-
4.5 / 5
Return to Castlevania is, hands down, Dead Cells' best expansion yet, and it's not even close. This isn't to say that its previous add-ons have been lackluster, as every update to the game has only served to help flesh it out even further. Dead Cells continues to be one of the very best rogue-lite games that have released in the past decade, and this just further cements its place as an outstanding entry in the saturated genre.
---
We Got This Covered
-
David James
-
4.5 / 5
I can't imagine a finer tribute to Castlevania than this incredible DLC. Easily accessible to new Dead Cells players and brimming with content, this left us hoping that Konami will turn Motion Twin loose on a brand new whip-cracking, Drac-smashing adventure.
---
Worth Playing
-
Chris "Atom" DeAngelus
-
9 / 10
At $9.99, Return to Castlevania is the most expensive DLC for Dead Cells yet, but it is substantial enough to be worth it. The new areas are a ton of fun, and the number of new weapons and costumes is hefty enough to add extra value to the game. It might not hit as hard for those who don't have nostalgia for Castlevania, but even then, the extra biomes and boss fights are pretty darn great.
---
XboxEra
-
Jesse Norris
-
9.5 / 10
Dead Cells: Return to Castlevania is the dream DLC I never knew I wanted for one of my favorite games of the past decade. It's full of content that is all of supremely high quality. Whether you own the game outright or play it on Game Pass if any of this sounds the least bit appealing then spend $10 on this expansion. It is phenomenal.