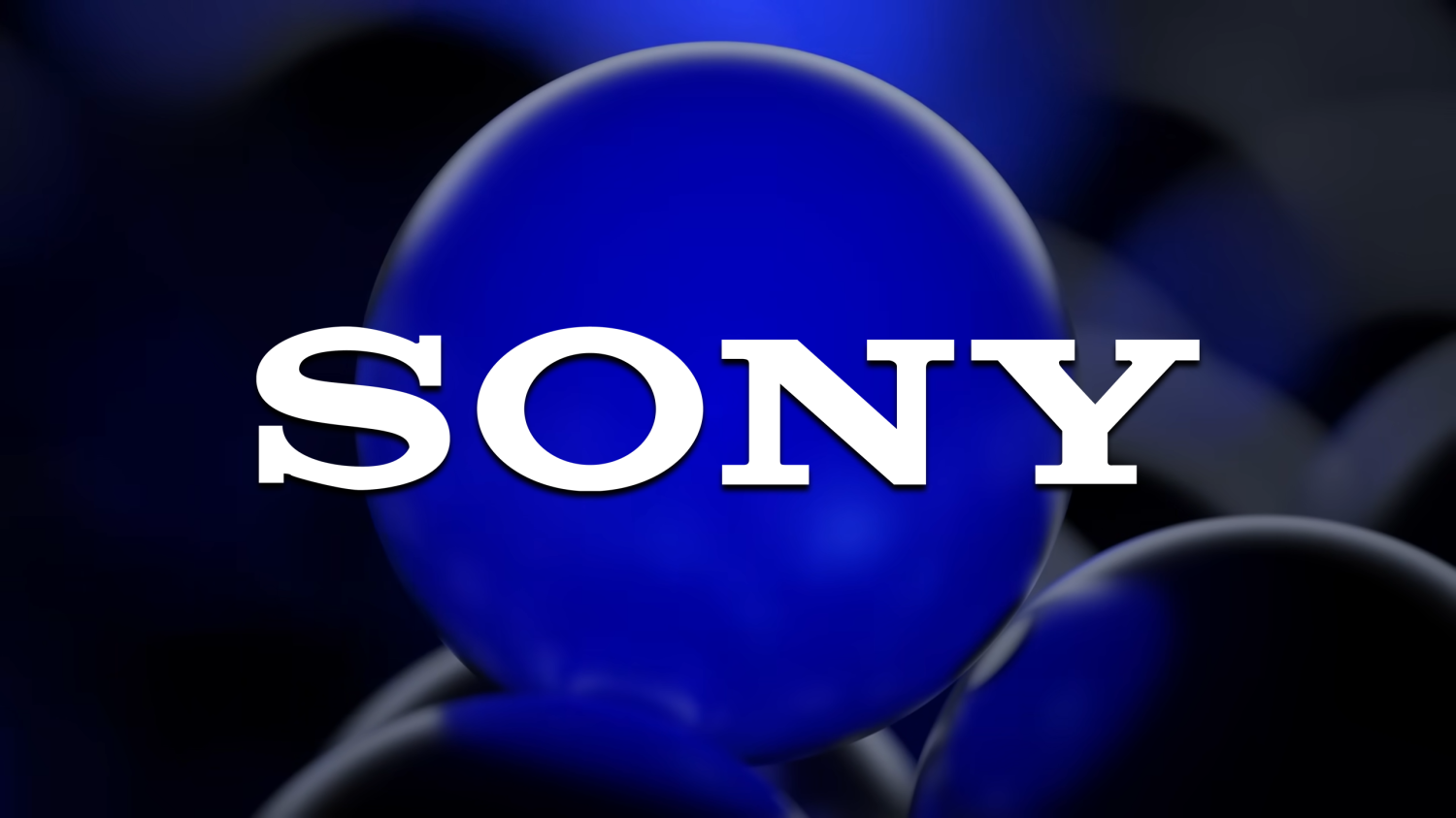 Sony is undeniably the market leader among the Big Three and just reported the best-ever PlayStation earnings of all time, shattering previous records.

www.tweaktown.com
PlayStation delivered record-breaking results in Holiday 2022. During the Q3 FY22 period, Sony made nearly $8.8 billion from its PlayStation gaming ecosystem. These stellar results show the entire PlayStation platform firing on all cylinders and include full game sales, subscriptions/services, and hardware, which make a significant portion of quarterly earnings. Sony's fusillade of PS5s during the holiday quarter helped skyrocket console earnings past $3 billion.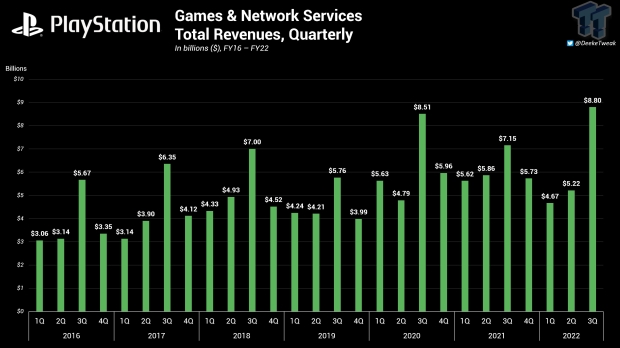 Holiday 2022 was a history-making quarter for PlayStation. Sony's gaming segment made revenues of $8.797 billion, a new all-time high. Total Games & Network Services revenues were up 23% year-over-year, representing an increase of $1.6 billion over last year.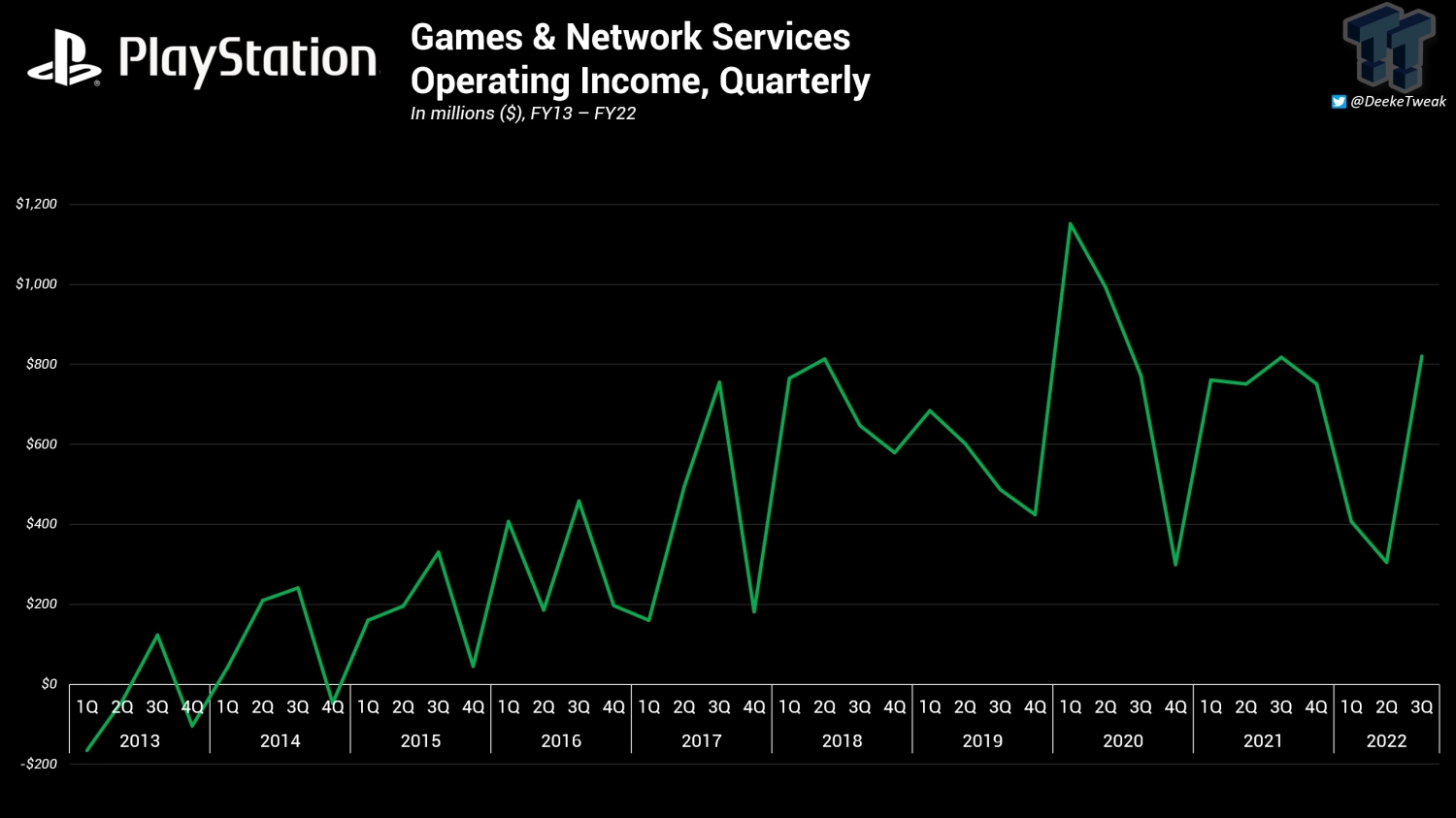 Operating income was $820 million, the best profit for a holiday period that narrowly beat Holiday 2021's previous record of $817 million, however Sony's remarkable Q2'21 still reigns supreme with $991 million in operating profit.
Sony was able to deliver a 10.7% profit margin throughout Holiday 2022.
Sony Q3 Fiscal Year 2022 earnings at-a-glance
Revenue - $8.797 billion
Operating Profit - $820 million
Profit Margin - 10.7%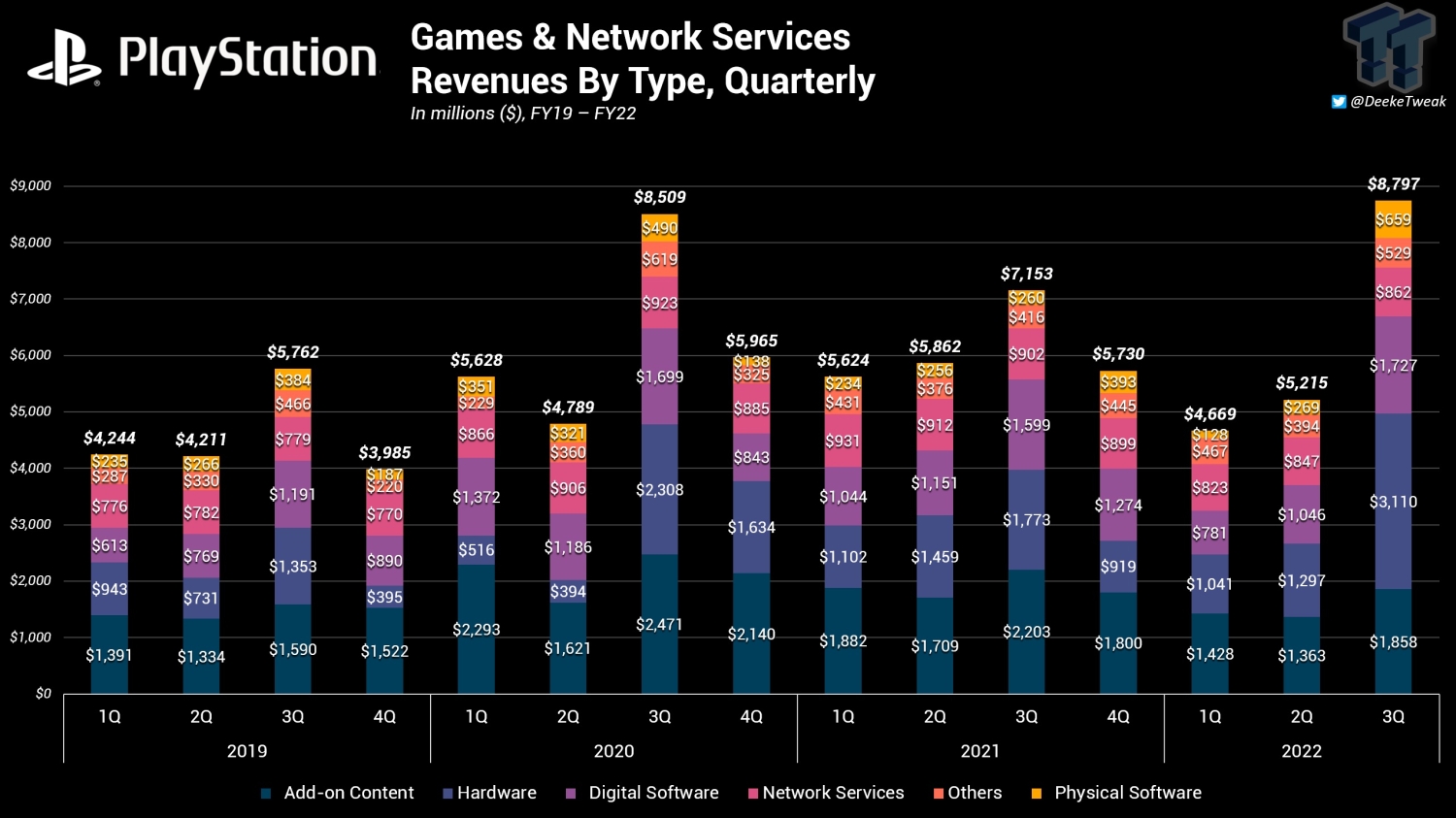 Let's take a closer look at how some of the PlayStation segments performed.
The breakout segment was hardware, which was up an incredible 75% thanks to dramatically increased PlayStation 5 retail availability. Sony shipped 7.1 million PS5s during the holiday quarter and made $3.11 billion from hardware sales during the period, representing a year-over-year increase of $1.337 billion.
Physical software was also a breakout performer during the Holiday 2022 quarter. Sony generated $659 million from physical game sales, with Call of Duty Modern Warfare II and God of War Ragnarok setting new records. Sony recently reported that Ragnarok has now broken 11 million sales.
Read more:
https://www.tweaktown.com/news/9023...8-billion-earnings-in-holiday-2022/index.html