https://cheddar.com/media/activisio...hows-continuing-lack-of-gender-representation
On the verge of its acquisition by Microsoft, video game publisher Activision Blizzard on Thursday released its

first annual report

on diversity and inclusion, and the results showed that the company has a long way to go before hitting its goals around increasing the representation of women and non-binary people in its workforce.

The gaming giant had faced pressure from shareholders and employees to reform its corporate culture and practices after a series of reports exposed rampant discrimination and harassment. The report is an attempt to follow through on promises to better track its progress on increasing diversity.

Among other changes, Blizzard Activision separated "Woman" and "Non-binary" gender identities in representation data, which is how the company was able to show that both groups made up 26 percent of the workforce in December, which is just over half of its 2025 goal and unchanged from November.

"We'll continue to measure the impact of these changes, as we're confident this work will contribute to our goal of becoming the most welcoming and inclusive company in the industry," wrote Kristen Hines, the chief diversity, equity, and inclusion (DE&I) officer for Activision Blizzard, in a blog post.

"We also believe this will help us meet the commitment we made in 2021 to increase the percentage of women and non-binary employees by 50% over five years."
https://activisionblizzard.substack.com/p/diversity-equity-and-inclusion-2022
Our global Employee Network Groups (ENGs) lay at the heart of our organization and provide safe spaces for connection, growth, learning, and leadership for many of our employees. They also influence the core of our business through cross-Network collaboration on important topics like including pronouns in our systems, and new character creation features in our games.

In addition to our ENGs, we've created opportunities for connection through new people-focused programs. A few of these include:

Press Pause, a series of roundtable discussions that create a safe space for courageous conversations not typically had in the workplace, and shine a light on the experiences of our employees from different backgrounds
Walking the Talk@ABK, a video series featuring our employees who champion DE&I from across the business and around the world, and spotlighting the impact of their initiatives and efforts
DE&I Community of Action (CoA), a space for DE&I champions from all parts of the company to connect, share best practices, explore educational opportunities, and grow personally and professionally
Together@ABK Mentorship Program, a mentorship program launched in collaboration with our ENGs to help create a deeper sense of community among employees and help them grow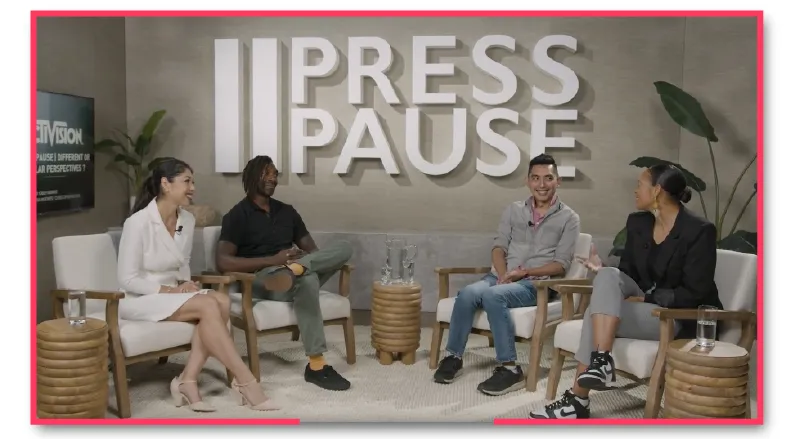 (Press Pause, a series of roundtable discussions that create a safe space for courageous conversations not typically had in the workplace and shine a light on the experiences of our employees from different backgrounds)
We're also working to

embed DE&I values and practices into every level of the organization

and across the employee lifecycle. In partnership with the ABK Talent team, we're reimagining how we think about our talent pipeline and how we make the recruitment experience more welcoming for all. We continue to evolve our recruiting practices to encourage people from all backgrounds to apply for our open roles. This approach paved the way for new programs like

Level Up U

, and amped up our recruitment presence at events like Black Tech Fest in the U.K. and Call of Duty Endowment (C.O.D.E.) Bowl, helping us reach more potential candidates and create a more diverse pipeline of talent.

Changes to how our job descriptions are written also encourage diverse applicants. For example, research shows that women and members of other underrepresented groups tend to not apply to jobs when they think they may not meet every qualification, when, in fact, they often do. To address this, we added language to encourage people to apply even if the applicant believes they don't meet all requirements.
We also implemented "Textio," a writing tool that helps make the job description language more inclusive and gender-neutral. In 2022, the Talent team revised more than 5,500 job descriptions using Textio as a tool.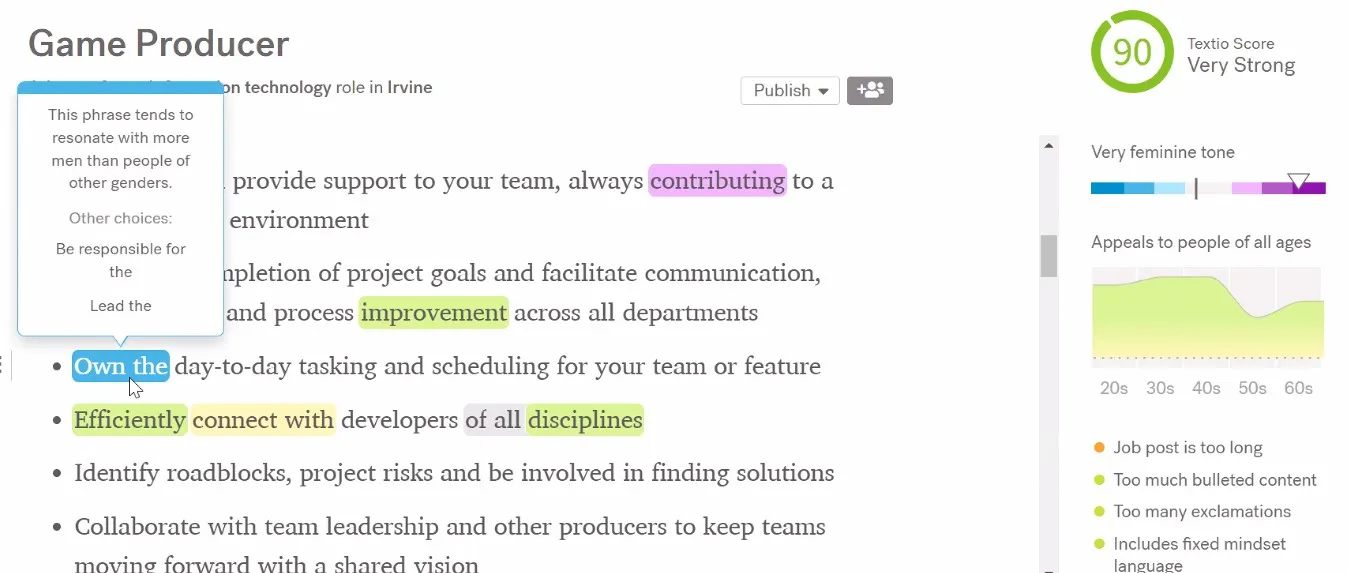 So, I find it interesting how theirs such a race to implement these types of programs, Activision thought a good diversity program for safe-space discussions involving different backgrounds including LGBT, should be named "press pause", which has got to be one of the funniest slip ups I've seen yet.
Also "own the" is apparently a male-centric set of words. I guess women can't own things anymore.
I'm assuming the goal of Activision is to reach the Xbox Indie diversity levels as shown here,
Yes, I believe Activision is going to need more time before they can reach diversity of this level. Still some ways to go.
Also, this is the first time I'm hearing about Textio, it must be a newer corporate application to prevent offending people, but I think that if "own the" is an offensive set of words, it may be going a bit far imo.